Lax: Streak Over, New One Starts?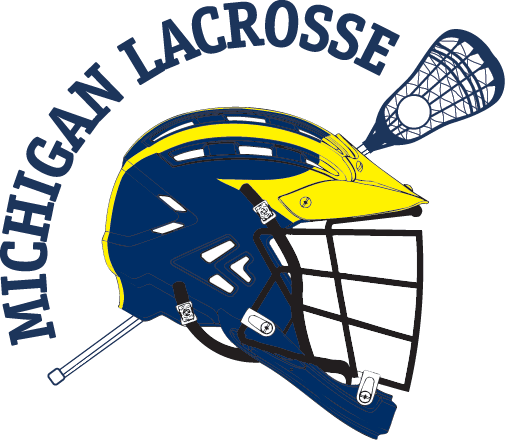 [Ed: Spring report coming this afternoon. I have to decrypt some stuff.]
The longest win streak in the history of the MCLA ends at 49. Michigan coming out of the weekend with a 1-1 record on the road wasn't a surprise, but the way they did it certainly was. The undefeated and seemingly-invincible Wolverines were run off the field by reeling Colorado for three quarters before staging a furious comeback that fell just short. They recovered against #2 Colorado State a couple days later and will likely maintain their #1 ranking.
Colorado
Only able to check the score of this game on the UmichLacrosse Twitter feed, it sounded like the Wolverines were getting run off the field on Friday night in every way. In actuality though, they were the more dominant team in every way except the scoreboard. Michigan had 48 shots to Colorado's 33, nearly doubled them up in groundballs, and cleared the ball at a higher rate. In addition, David Reinhard won nearly 70% of the faceoffs he took.
So what was the difference? Michigan wasn't getting good looks at the cage early in the game, and wasn't forcing Colorado's goalie to work quite as hard as Mark Stone. Only seven Wolverine shots in the first half were on the goal, and though three of them went in, Colorado scored six before the break, while forcing Stone to make five additional saves.
The third and fourth quarters, Michigan had more effective offense, but Colorado's Bradley Macnee came up huge in the cage throughout the third, while his teammates gave CU an insurmountable 11-5 lead going into the fourth. Though a late Wolverine rally would bring the final score within a pair of goals, they were unable to finish the comeback, and lost for the first time in nearly three years.
Colorado State
Nobody knew exactly how Michigan would react after a loss, because it hadn't happened in quite some time. In fact, nobody except the seniors on this team had ever lost a game in maize and blue(!). It's no surprise that a John Paul-led squad would be able to turn that adversity into motivation against a top-notch opponent, as the Wolverines came right back with a comfortable 10-6 win over previously-undefeated #2 Colorado State.
Michigan was able to turn yet another dominant statistical performance into scoring production, breaking a 5-5 three-quarter tie with a dominant 5-1 fourth quarter for the big win. Eight different Wolverines scored, with Trevor Yealy and David Rogers both notching a pair. Stone came back from his shaky start against Colorado to stop 15 shots while only allowing 6.
The Colorado loss seems to have been just what this team needed. They had been sleepwalking a little too much in previous games, and destroying their air of invincibility could re-energize them for a Nationa Championship run. If the CSU game is any indication, that may be exactly the case.
Official Site Recap. Colorado State Recap.
What it all means
[…after the jump. That's how you tease, baby.]
The goalie battle, surprisingly, didn't seem to be shaken by Friday's poor night for Stone (uh, pictured at right). Despite the 43% effort on Friday night, he was still the man on Sunday and performed admirably. It was reminiscent of last year's national championship game when Andrew Fowler was shelled in the first half against Chapman. The coaches stuck with him and he rewarded them with a strong second half and the victory. It's clear that Stone has passed Fowler for good, at least for the 2010 season.
The CSU win was probably enough to keep Michigan at #1 in the national rankings. They have defeated every team from #2 to #7 in last week's poll except #4 Chapman. However, the Panthers don't have a single win as strong as any of Michigan's (they squeaked by BYU 12-11 at home, while Michigan beat the Cougars 13-9 in Provo).
Michigan has just a couple regular season games left against Purdue and Michigan State. Both should be winnable, meaning Michigan should still be in line for the #1 overall seed in the MCLA tournament. Maybe (juuuust maybe) losing a game was just the thing this team needed to stay hungry for another championship run. I'll have another MCLA Bracketology post later this week.
Up Next
Purdue
Saturday April 17, 7PM EDT, Oosterbaan Fieldhouse, Ann Arbor MI.
Record: 3-7 (0-4 GRLC)
Rankings: NR, #79 computer.
Common Opponents: None
Previous Meetings: W 12-7 in 2003.
Purdue's record has been ugly this year, and not in the manner of Colorado, who had at least been losing to some good teams. The Boilers are 3-7 against MCLA D-1 competition, with only two games against currently ranked opposition. #12 (MCLA The Lax Mag)/#20 (Prodigy) Virginia Tech pasted the Boilermakers 16-3 early in the year, and #15 (MCLA The Lax Mag)/#18 (Prodigy) Lindenwood University rocked the Black and Gold 13-4 yesterday.
Purdue is led in scoring by redshirt sophomore attack Bo Dietrick, who scores nearly three points per game. There are only four other players on the team averaging over one point per game, with senior midfielder Jason Saunders and senior attack Alex Cole notching the most assists on the team.
Defensively, freshman Cameron Kilar leads the team in ground balls (and penalty minutes), junior David Grier also gets plenty of run, and junior midfielder Thomas Christenson plays primarily a defensive role. Junior goalie Michael O'Neill is the top man between the pipes. He saves 58.8% of shots he faces, while allowing just under 13 goals each contest. So, yeah, he faces a ton of shots on goal.
No sugarcoat, Michigan should completely run the Boilermakers off the field. This team competes with the directional Michigans for the worst squad Michigan has faced all year. The Laxpower computer ratings say only Eastern Michigan is worse among Michigan's opponents, with a 70.32 rating to Purdue's 71.78. This should be another depth-building game by the time the second half rolls around, and serve as a good tuneup for a suddenly-crucial contest against Michigan State next week.
I encourage everyone to come out to the Purdue game, as it's the final home game of the 2010 season for the Wolverines. There should be a number of out-of-towners in Ann Arbor for the spring game, and everyone who can do so should come support an extremely successful Michigan squad.