Lacrosse: MCLA Championship Game
With a 12-10 victory over the Panthers of Chapman last night, the Michigan Men's Lacrosse team advanced to tonight's MCLA Championship game against Arizona State.
Chapman
Coming into the game, Chapman was the highest-ranked team that Michigan had yet to face this year. The Panthers lost only two games all year, claimed one of the leading candidates for MCLA National Player of the Year (annoying though he may be), claimed the #4 seed in the tournament, and were out for revenge after consecutive championship game losses to the Wolverines.
Sixty minutes of lacrosse later, Chapman had their third loss, Connor Martin was held to two goals, #1 was still left standing, and Michigan has the chance to finish a third consecutive national championship. MCLA greatness has been defined by Michigan victories over Chapman for the past three years, but the Panthers are just another stop on the journey this season. The Sun Devils are the final hurdle in 2010.
After Chapman drew first blood, Michigan came back with four goals, and led the rest of the way. Chapman's powerful offense was left searching for answers (most of their goals came in transition until the end of the game), and Michigan showed that they can play poorly and still win. There were plenty of mistakes on both sides, part of which can be attributed to the wet turf, but Michigan's higher levels of overall talent and fitness won out. While Chapman eventually fired many more shots, they were unable to get enough quality looks to come away with the win. Michigan can win without production from Trevor Yealy: MCLA, look out.
Aside from the inability of Con Bro Chill to do... much of anything, perhaps the biggest story in the game was Mark Stone's struggle. Early in the game, he allowed a few goals that should have been turned into easy saves, and his lackluster player gave Chaptown a chance when a couple more snuck in late. I'm at a loss as to what Michigan is doing with the goalie rotation, but you have to assume that Andrew Fowler at least gets a look in the pregame, seeing as how he's outplayed Stone at least as often as the opposite has been true.
[Arizona State preview and a liveblog for tonight after the jump]
Arizona State
Saturday May 15, 6:30PM MDT, Dick's Sporting Goods Park (Main Stadium), Denver CO.
TV: Fox College Sports. Streaming Online.
Record: 13-3 (5-0 Southwestern Lacrosse Conference).
Rankings: #3 MCLA LaxMag, #4 Prodigy, #3 LaxPower.
Common Opponents: Colorado State (L 10-14), Minnesota-Duluth (W 10-9), Oregon (W 11-8), Simon Fraser (L 7-14), Arizona (W 17-7), Chapman (W 12-11), Colorado (W 13-11), Simon Fraser (W 19-9).
Previous Meetings: Regular Season (M Win 11-10).
I didn't preview or recap the last Arizona State game in detail, because it was over the team's spring break trip when I was on vacation. The victory over the Sun Devils was sandwiched between triumphs over Arizona and BYU. It was in the second game of the season, on the road in Tempe. In the victory, Michigan got even scoring, with two goals from Trevor Yealy, Thomas Paras, and David Rogers, with five other players notching a single goal. David Reinhard dominated faceoffs, winning 84% of them, and the two goalies split time in net (each allowed five goals, but Stone made six saves to Fowler's one).
The Sun Devils finished the year with just three losses, a pair of them coming to #1 Michigan and #2 Colorado State in consecutive games back at the beginning of March. Their third (and final to this point) defeat came at the hands of Simon Fraser, by a 17-7 score. ASU earned the #3 seed by knocking off previous #2 Chapman in the SLC Championship game, then fought off surprisingly-pesky Cal Poly and Colorado in the first two round of the tournament. In the semifinals, they got revenge for their loss to Simon Fraser, demoralizing the Clansmen 19-9 to set up the opportunity for more vengeance, this time against #1 Michigan.
Sun Devils litter the SLC All-Conference awards, with attackmen Tyler Westfall and Eric Nelson, midfielder Ryan Westfall, and defender Justin Crider on the first team. Midfielder Anthony Laflam and defender Ian Anderson earn second-team honors for Arizona State. The Westfall brothers lead the team in scoring, with 4th-year junior Ryan racking up 4.5 points per game, and 5th-year senior Tyler right behind him at 4.3. If that's not enough Westfall for you, their redshirt freshman brother, Dylan, is Arizona State's starting goalie. Redshirt sophomore middie Kris Saunders leads the team in ground balls. If it seems like I'm saying "redshirt" a lot more in this post than other previews, it's because ASU forfeited their entire season last year in a disciplinary action by the school, but the players did not lose any eligibility.
Perhaps the key matchup in this game will take place at the center of the field. David Reinhard dominated faceoff men Kris Saunders and Frank Seibert to the tune of 84% last time these teams met up, and if he can even come close to replicating that performance, Michigan should dominate possession. The Wolverines backed off the 10-man ride somewhat against Chapman, and they might go to that again if they aren't forcing turnovers against Arizona State, especially considering the fatigue some players were showing toward the end of yesterday's game. The final important piece of the puzzle for Michigan is the goaltending. Your guess is as good as mine as to what they'll do, though sticking with Stone, the team's #1 option for much of the year, seems likely.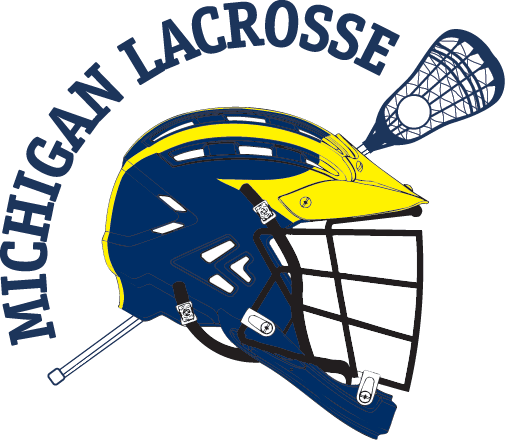 Last time these teams played, Michigan was just getting started (second game of the year, both on the road), and Arizona State had a chance to already settle into a groove (fifth game of the year, second at home). Despite the disadvantages, Michigan managed to come away with the win. They rounded into form later in the year, despite (in part due to?) a loss to Colorado. This Michigan team has the talent to come away with the win, it's just a matter of whether they can put everything together, and get the breaks they need. Ultimately, I think they will be able to pull it off, a huge testament to everything this program has become under John Paul. 15-11 Wolverines, third straight championship.
LIVEBLOG
Like last night, I'll be livebloggin' the game. It's scheduled to get started at 8:30PM ET (6:30 local), so the liveblog will get rollin' around 8ish. The game is on Fox College Sports, and there was a free video stream available last night, so I'll try to dig around for one tonight as well.