Fall Football Bits Hates Donuts
(via official M twitter)
MGOEVENT ANNOUNCEMENTS:
CHICAGO, Wednesday, August 22, 6PM CDT: UM Chicago Alumni Association Football Kickoff. I'm going to be there doing a Power Point spiel on how Michigan might be responsible for all the stupid names of football positions. Todd Howard will be there for how stupid good the cornerbacks were last year. Also Steve and Derek Kornacki. Location is Rock-it at 22 W Hubbard. By the way they accidentally wrote Steve Lorenz instead of Kornacki on the page, but Lorenz has got some national convention for Dart Jabronis of the Jersey Shore that he chose to attend instead. (Facebook link).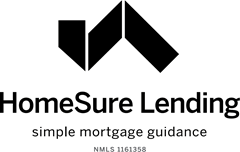 ANN ARBOR, Thursday, August 30, 7PM EDT: Football Eve!  Our annual "we're too nervous let's have a beer" event, hosted by HomeSure Lending. We're getting together at the same place as last year, on Hoover just past Elbel Field and the train tracks. There shall be food and beer and football to imbibe. The Detroit Pistons will be there too, giving away a signed GRIII ball and promoting…
DETROIT, Date TBD: MGoNight at the Pistons MGoBlog is working to plan an event with the Detroit Pistons this season. We do not have a date because the NBA schedule just came out, and we need to coordinate it around Michigan Football/Basketball schedules, and the Big Ten hasn't put out the hoops calendar yet.
The hope is to have an outing with discounted tickets to a game with alumni from the basketball program, in addition to Glenn Robinson III now that he is a Piston. The outing will also contribute to Ace's CEF/ME Fundraiser, with the Pistons donating $5 from each ticket.
Please comment below if you're interested in doing it. I think we need 10-20 people minimum to make it happen.
----------------------------------------------
Guys look:
Here's some video from Michigan football practice that the university supplied. They don't let us shoot video, so this is the best we can do. pic.twitter.com/If3ox0PVSg

— Jordan Strack (@JordanStrack) August 14, 2018
The footballs are nigh! Time to capture the tiny morsely crumbs and call it a feast. Format is there are things we as fans are looking to hear, there are things the program wants us to hear, and there's the deep inner meaning that we can wriggle out of the things they want us to hear versus the things that they didn't say.
This is not insider info. Subscribe to a service if you want that sort of thing. I'm just trying to make sense out of the news that gets out of practice.
----------------------------------------------
Quarterback
[Isaiah Hole/WolverinesWire]
What we want to hear: Shea Patterson is springing ahead as a Clear #1 but Brandon Peters has grit in his saddle and spurs in his hindquarters and Joe Milton is also a horse metaphor. Horse metaphors everywhere!
What we're hearing: More and more it seems like Shea Patterson is seizing the top job (Sam update, $), with not a lot of Peters in the mentions except that he's the clear #2. Patterson was seen wearing a black box camera, which could be a training mechanism or some cool multimedia thing they're capturing because our athletic department is crawling with tech nerds.
Not that they can keep it a secret when everybody's asking the players and coaches (WW):
"He can do everything you want him to do," Gary said. "He expands plays, so you have to watch the rush lanes and can throw the deep ball. Playing against him is going up against a quarterback who can do anything – run the ball, throw the ball.
Zordich is probably the most media savvy member of the staff (e.g.). See if you can follow what he's doing:
Zordich on the UM QBs: "Shea is a playmaker with his feet, without a doubt. Brandon is more of a pocket passer. Joe Milton has the strongest arm I've ever seen on any quarterback, and he's got great feet. And you've got Dylan McCaffrey. He's got good feet, great athlete. "

— angelique (@chengelis) August 15, 2018
Zordich finished on the QBs laughing: "You've got four guys and they're all very talented in their own little niche. That's an interesting spot .... And now I'll go back into my foxhole on my side of the ball, and I'm done." LOL #blahblahblahlol

— angelique (@chengelis) August 15, 2018
"This guy's awesome…this other guy's this thing, this freshman got potential and then you've got the last guy. Oops I've said too much."
joncusackwink.gif
What it means: Michigan wants you to think there's a QB battle going on, but it seems pretty clear Shea Patterson has distinguished himself, in case the fact he's all over the marketing wasn't a clue already. Also: you don't prepare just one quarterback, and no Michigan fan needs to be reminded that the 2nd and 3rd string QBs need to be ready to go, especially considering the OT situation. I gather Peters is as safe in the second spot right now as Patterson is in the 1st. Given normal freshman-to-sophomore progression that tells me Michigan's quarterback situation is still not excellent but it's got a floor now of at least the better-ish (Speight v Florida, Peters v Wisconsin) parts of last year. Also without a good OL that won't matter much.
Guess the depth chart: (Mind you that's NOT inside info just me guessing.)
Patterson, (gap), Peters, (gap), Milton, McCaffrey.
[Hit THE JUMP for the rest of the team]
----------------------------------------------
Running Back
We've all come a long way [Eric Upchurch]
What we want to hear: Higdon is much better at pass pro, Evans is getting used as a receiving target more and taking over McDoom's packages, and the race for #3 is a knock-down, drag-out, knock-out, drag-down, down-knock out-drag.
What we're hearing: You heard that Higdon came back thicc; we're not expecting much else from the established guys (little bits maybe of Evans expected to get more receptions), but #3 is an interesting battle featuring newcomer Christian Turner. Zach Shaw:
The most heralded player so far has been running back Christian Turner. After adding 15 pounds since the winter, the speedy back from Buford, Georgia has made major headway among the running backs, generating early speculation that he could ultimately emerge as the Wolverines third running back.

"From watching film, (the top freshman is) probably Christian Turner," said redshirt junior offensive tackle Jon Runyan Jr. "Small guy, but he's explosive. He runs really hard, and that's what we need from a back in the Big Ten. He's been really impressive watching him on film."
That's a projection, not a statement that Turner's the third guy already. But it does lend credibility to the reports when they signed that the staff really like Turner. He'll get at least his four games I think and a redshirt sounds unlikely now.
What it means: With three freshmen arriving there was bound to be competition, and with Barrett moved over to VIPER(!) for the moment it's no surprise the other Georgia star would be rising toward the top. Really after the first two guys it's not so much rooting interest as intrigue. They might all play.
Guess the depth chart:
Higdon, Evans, (gap), Samuels, Turner, Wilson, Taylor, Haskins
----------------------------------------------
Fullback
What we want to hear: Okay, he's here. Start the Van Sumeren hype.
What we're hearing: Chhhhhhuhuhukkkkkkkk.
The starter is Ben Mason, via everyone. The next guy is…? Jansen's podcast mentioned Jared Wangler and walk-on Peter Bush. Not much yet on Van Sumeren, which is understandable since it's going to take some time to get a guy with Khalid Hill's skillset practiced up on the fine art of knowing whose snot needs to be arranged in a spray pattern and at what angle.
Guess the depth chart:
Mason, (big gap), a situational rotation that never settles on one guy for long, play more 12 sets because why take McKeon or Gentry or a receiver off the field?
----------------------------------------------
Wide Receiver/Slot
[Patrick Barron]
What we want to hear: The bonkers 2017 haul is about to be bonkers as sophomores
What we're hearing: The 2016 receiver class of Ahmir Mitchell, Nate Johnson, Kekoa Crawford, and Eddie McDoom is all gone. Michigan also did not extend 5th years to Drake Harris and Mo Ways of the 2014 class. The last man standing from the year Michigan tried to load up on receivers is walk-on Nate Schoenle.
That's because the bonkers 2017 haul has all passed them. Tarik Black did so last year and has apparently returned as a favored, possession-type target. We know Donovan Peoples-Jones can take the top off a defense if his QBs can ever get the ball to him. That was expected, but the emergence of Nico Collins, coming off a groin injury that limited him in spring, is probably what sealed the fate of Kekoa at Michigan.
The slot battle that McDoom tapped out of is a two horse race between Grant Perry and Oliver Martin, via WTKA, and Perry still leads, but both are going to be on the field plenty as Michigan tries out more spread looks. Zordich mentioned Perry was giving his corners a good…
/Ann Arbor erupts in panic
THE CORNERS I said, not the safeties, geez, did a slot fade kill your brother or something? Walk-on Jake McCurry shows up in a couple of the clips—he was the guy getting mention in spring ahead of the departed former starters.
What it means: Black and DPJ are still a cut above the other outside guys, who must be better than the guys they were throwing at last year. No reason to doubt Martin and Collins given their trajectories.
Guess the depth chart:
WR: Tarik Black, Donovan Peoples-Jones, (gap), Nico Collins, Nate Schoenle, Oliver Martin
Slot: Grant Perry, Oliver Martin, (gap), Jake McCurry, see tight ends
----------------------------------------------
Tight End
These graphics never happened at CMU
What we want to hear: Sherrone Moore staring at gleeful wonder at the unimaginable wealth around him
What we're hearing: "I think I'm gonna like it here."
"They can do anything you want," Moore said. "Every single one of them can play out wide, every single one of them can play on the line of scrimmage, can be in the backfield. They're a coach's dream to be around.

"It's rare, but it's fun and it's special to be around."
You've seen enough of McKeon and Gentry that camp comments won't change that. But it's nice to see Nick Eubanks is getting mentioned along with them. Lorenz has been asserting all along that Mustapha Muhammad will play a lot this year, and he's now added Luke Schoonmaker to that.
What it means: With the loss of Wheatley there's certainly room for a fourth tight end, especially if he's a plus blocker since the guys they have tend toward the receiver end of the spectrum. That favors Muhammad, who's kind of a Koger, i.e. somewhere a little bit to the receiving side of the midpoint, whereas Schoonmaker is a converted QB from New England whom they hope to turn into a Gentry type. Muhammad was always expected to play early, Schoonmaker would be real news unless he gets just the four games. With Eubanks repeating that skillset and further along in his development, ideally Michigan can roll with their top three and develop the freshmen as blockers.
Also it's a bit disappointing there hasn't been a walk-on to peek through yet. The coaches loaded up on bullets in 2015 and 2016 and I was expecting one or two to hit at least at Michael Jocz level by now.
Guess the depth chart:
McKeon/Gentry, Eubanks, Muhammad, Schoonmaker
----------------------------------------------
Offensive Tackle
[Bryan Fuller]
What we want to hear: It's going to be okay.
What we're hearing: They're trying.
Oh, They're trying:
"This is honestly the best the offensive line has been, the offense has been in camp, and this is my fourth year here," Runyan said. "So we're making strides and we're doing really well, and this is the best I've seen us compete with the defenses since I've been here."

Added linebacker Khaleke Hudson: "They're giving us a challenge in practice, and I love it. It makes you happy, it makes you want to start the season."
But no, that's not producing much confidence. Neither is the insinuation all fall that Runyan and JBB are still leading at OT. From Shaw's latest article on the freshmen, Jalen Mayfield is working primarily as the second-string tackle, and Sam gave confirmation on the radio that this was an opportunity provided by Andrew Stueber missing the first part of fall practice (he should be back soon if not already).
After everybody was playing both in spring it seems they've settled into positions. Jon Runyan Jr appears to be the most likely to start the season at left tackle via Sam ($), while Hudson is nipping at JBB's heels at RT. Stueber getting back in the mix and some nice words for Mayfield may presage a young guy or two pushing through as the season goes on, which is quite common. For now/Notre Dame, Michigan seems to have anointed Runyan; Ed Warinner started spring by calling Runyan the most improved, they made him available to the media this week, and they added a (lying*) inch to his listed height on this year's official roster.
The James Hudson/Juwann Bushell-Beatty battle meanwhile could go another two weeks, or get interrupted by Stueber. If it's still close next week I could see a scenario where the coaches prep JBB for Notre Dame at night with Hudson broken in over the WMU/SMU portion to follow.
Runyan's interview also gave some specificity to this offseason's running theme of simplifying the offense: whereas last year they began with 10 plays and worked those 10 plays, this year they're doing three at a time and leaning on the few they learned first.
What it means: Mayfield became a possibility as soon as he arrived much closer to 300 than the (pre-"I'm done with basketball") tight end-y size the recruiting sites had him at last, but remember he needed a Stueber injury(?) to get there so he's probably got a long way to go—if he starts this year it'll be like how Grant Newsome came on late in 2015. Speaking of Newsome, a lack of news means he's still working his way back. Root for him but don't plan on it.
Stueber's a wild card now but it may be too late for a pre-ND push. So resign yourself to Runyan starting at least for Notre Dame, and hope that the new RPO-infused offense and his improvement is enough to get to adequate. I'm not watching practices and am vastly outranked by Ed Warinner, but I still hold that Runyan being the best option at left tackle is not good news for any of the tackles. Since the competition are mostly freshmen that's fine for their long term prospects (Mayfield being in the conversation this early is great for his). It's not great for the present. Ditto on the right side—if JBB is close to getting passed now he probably will be eventually, given their relative upsides, however that also means if Hudson hasn't passed JBB yet it's a sure sign there's still a noticeable gap.
Gun to head I'd say Runyan and JBB start the Notre Dame game, and at least one has ceded his playing time to a freshman by the Michigan State game.
Guess the depth chart:
LT: Runyan, Stueber, Mayfield
RT: JBB, Hudson, (gap), Ulizio
* [That lie was quickly ruined by Runyan admitting 6-6 Aiden Hutchinson is noticeably taller than himself. My little brother is an inch shorter than me exactly but you can't tell unless we stand back to back; Brian has me by two inches and you can tell immediately. Also nobody grows another inch in their 20s.]
----------------------------------------------
Guards and Center
What we want to hear: More of that sweet Bredeson and Ruiz hype, with Onwenu looking slim and grapey.
What we're hearing: Precisely that. Ben Bredeson gets the leadership and got big quotes from the defensive guys and coaches, and has kept the slow churn of positive practice chatter from spring into fall ball. Meanwhile everybody talks about Cesar Ruiz; Steve Lorenz admitted in a VIP chat recently he thinks Ruiz is probably Michigan's second-best recruit after Rashan Gary, and that sounds about right (classmates DPJ and Aubrey Solomon are the competition).
Right guard entered a tight competition and if anything it's gotten tighter. Steve Spanellis pulled a bit ahead at the end of spring but we held off thinking Michael Onwenu was likely to come back in better shape and taking advantage of his greater size, upside, and experience. Sam posted a VIP note ($) earlier this week on where that currently stands:
Right guard might be the closest battle of them all at this point. That's due to a major improvement from Mike Onwenu. I hear he is in much better physical condition in this camp. His improved stamina has been evident.
…with more on Spanellis plus clarification on the tackles' situation. Also he reiterates the news this fall that Chuck Filiaga is practicing mostly at left guard behind Bredeson.
What it means: Bredeson and Ruiz are the two solid points in the line, and right guard doesn't frighten me because we saw both Onwenu and Spanellis play well last year. Don't read the two-deep literally: it's clear since Spanellis has played center if there's an injury anywhere inside Spanellis and Onwenu will both be in before Filiaga or the other guys.
Guess the depth chart: This one's a bit more solid because we got to see practice video.
LG: Bredeson, (Spanellis), Filiaga

C: Ruiz, Spanellis, Vastardis

RG: Onwenu, Spanellis
Defensive Tackle
What we want to hear: The kids are comin' on, and we ran out of hype for the vets so we're just going to make winky faces when they're mentioned.
What we're hearing: Harbaugh mentioned Mone and Aubrey and Dwumfour with Gary and Chase when trying to make a point about how far the offensive line has come, which tells me at least in his mind Harbaugh thinks the DTs are established to the point that honor is to be gained in their deterrent.
One thing holding them back some (that can't play offensive line, sorry) is Aubrey Solomon had an appendectomy. Two (Hudson and Paea) of the five DL commits from last year are now offensive linemen so they've sucked in Carlo Kemp, previously at Anchor, to the 3-tech ranks and brought Donovan Jeter over to nose. Sam Webb sat down with Mattison, who mentioned Jeter is over 300 and one of the strongest guys on the line, while Deron Irving-Bey's body shape changed.
What it means: From the chat it doesn't sound like either is ready for a ton of playing time yet, a view that is reinforced by the presence of Kemp and Lawrence Marshall inside.
Guess the depth chart:
3T: Dwumfour, Marshall, Kemp, DIB
NT: Solomon, Mone as a situational starter, (gap), Jeter, DIB
----------------------------------------------
Defensive End
PHOTOSHOOT DAY @kwitypaye_1 #GoBlue pic.twitter.com/fuhrRd9eXb

— Michigan Football (@UMichFootball) July 24, 2018
What we want to hear: Other than Rashan and Chase, Kwity and Luigi…
What we're hearing: Kwity. The Kemp news creates a momentary gap in the two-deep behind the two star DEs. The coaches have been saying Kwity Paye enough that I believe he's the backup at both spots. After that: shrugs. Steve Lorenz got that question in his most recent VIP chat ($) and answered the question with a question. Sam Webb did get Greg Mattison to use a name we've not heard in a long time.
"Yeah Luiji and Ron Johnson are both kids that have worked very, very hard. Luiji, still is cleared physically - but there's going to be that mental part where he feels like the old Luiji, when he gets that back, then we got a really good one back there again. He's worked extremely hard, and the good thing is he's young…so we can say "okay take your time, get things right and when you get back now we're open arms, 'let's go!' he's worked hard."

MATTISON ADDED: "Ron Johnson has done a nice job working hard, and there's a couple of other young kids that have done a good job.
Stop the clock! That is one year and six days since the last time we got a Ron John mention. See? He exists! He exists and he does a nice job working hard! Pay up, non-believers. Also that quote is mostly about Luigi Vilain, whom I expect to work his way back to the two-deep eventually. And the second mention is a lead-in to Taylor Upshaw, who's gained 20 pounds since spring and is starting to look like a DE in the MGoBlue.com video you should NEVER embed in an Open Live Writer post.
Runyan hyped up freshman Aidan Hutchinson in his chat, though count me for someone who gets the willies when they mention a true freshman, even Chris Hutchinson's well-developed kid, getting a lot of snaps at a position where modern football is built to pick on less than perfect technique.
And before you ask where's Reuben Jones, he was 2nd string at Anchor as of spring according to his hometown paper, and did see scattered snaps last year (not many good ones). Harbaugh's first recruit seems like he's getting buried now. The article also mentions he got up to 263 but is down to 253, which is in WDE range.
What it means: Are we fretting over the 4th DE when there's a near 5-star coming back from injury and the top three are a guy coming off a hot freshman performance, a 5th year senior who never comes off the field and led the conference in TFLs, and a possible #1 overall pick? Should we maybe not do that? Also Don Brown still has the 3-3-5, and a glut of young OLBs itching to put their cleats in some turf, if he needs to slim down his DL rotation.
Guess the depth chart:
Anchor: Gary, Paye, Hutchinson, RonJohn
End: Winovich, Paye, Vilain, Jones
----------------------------------------------
Linebacker
[Patrick Barron]
What we want to hear: A WLB, more Bush and Hudson slash fiction.
What we're hearing: I was traveling with my family last week and my daughter saw me about to "daddy tax" the donut she certainly wasn't going to eat, and knocked it out of my hand with shocking ferocity. Anyway this week we learned Devin Bush Jr. has this thing in common with a 4-year-old Jewish girl:
Attack each day like Devin Bush attacks anything that dares get in his way pic.twitter.com/MLP5EIP688

— Alejandro Zúñiga (@ByAZuniga) August 14, 2018
Donut haterz.
It's a dogfight at WLB between Devin Gil and Josh Ross according to Don Brown in Jon Jansen's new podcast, with Drew Singleton backup up Bush and fighting for WLB snaps too. Cam McGrone got some mention as the third MLB and seems ticketed to play all year on special teams since they like him a lot.
Mike McCray on the Jansen podcast was just the latest assistant to talk about how Khaleke Hudson looks more like a linebacker than Devin Bush, while giving away that Hudson's still kind of a safety. As a sign of their faith in him Khaleke was made available to the media. Harbaugh went off on his love for Jordan Glasgow and the work ethic he's put in. Raise your hand if you're surprised a Glasgow is impressing. The most surprising news this fall was they moved Michael Barrett to Viper for now. Brian's scouting thought that might not be grand since Barrett doesn't have the wiggle that a linebacker needs to stop and turn 180 degrees, but Sam on the MGoBlog Roundtable last week was pointing at the similar camp measurables to Hudson as evidence they've got similar clay from which to mold an heir apparent. That's a good idea—Hudson could be in the NFL by this time next year and both he and Glasgow's would be out of eligibility after 2019.
What it means: Continuation of where they were in spring. Hudson will have to work harder to match last year's stats but he could get there, Bush is a potential All-American, and whoever emerges at WLB will be good. As for the future at VIPER(!), I think we're leaving out J'Marick Woods. This is coming totally from Sam & Ira (add me if I rate) not the program, but if Woods gets squeezed out of safety he's got the body and the mindset that would work well as a hybrid linebacker.
Guess the depth chart:
MIKE: Devin Bush Jr, Drew Singleton, Cam McGrone
WILL: Josh Ross, Devin Gil, Drew Singleton, Josh Uche, Jordan Anthony
SAM (3-3-5): Furbush, Uche, Anthony, Singleton
VIPER(!): Khaleke Hudson, Jordan Glasgow, Anthony, McGrone
----------------------------------------------
Safety
[Patrick Barron]
What we want to hear: Big improvements from the returning starters, especially on fades. JKP hype takes the next step from the spring chatter, nice things about J'Marick Woods and/or Brad Hawkins, and excitement about the freshmen.
What we're hearing: So far just the JKP part, though Tyree Kinnel is praised for getting in shape and leadership, and represented Michigan at the Big Ten meetings. Kelly-Powell is up 10 pounds though still on the small side for Michigan safeties. Same link:
"The weight was big with that because he was a corner, and he was fine to play corner," said Partridge. "He's better-suited to be inside and so we had to put that weight on him. The strength program took care of that real easy. It depends on your body and everything. It's different for every guy. He'll play between 185 and 190, which is perfect for him."
The fall mover is Brad Hawkins, who was injured for much of spring but graded out ahead of the rest of the group for the last few practices. He's at rover, by the way, and seems to have bumped J'Marick Woods to free safety, where he's doing well enough that JKP gets to spend most of his time at nickel.
Casey Hughes the Utah transfer hasn't come up on the radar except in completionist coach mentions that place him squarely as a nickel option. Since Ambry Thomas and JKP also make good nickel options, we could have a Wayne Lyons situation on our hands. However I watched Hughes's film, and saw a heady and lithe smart guy who's one of the better tacklers at his position—if nothing else that's a solid special teamer and player you can call your fifth corner/4th safety while sneaking redshirts onto the kids.
Nothing on the kids yet except Isaiah Hole mentioned around the time the freshmen got numbers that German Green was showing the most out of the summer arrivals.
What it means: Everyone was a new starter last year and Kinnel was the only one old enough to buy a beer. Expect a leap forward.
----------------------------------------------
Cornerback
Ambry's up with the boys now. [Bryan Fuller]
What we want to hear: First, Lavert Hill and David Long are the best corners Zordich has ever seen and he's sorry if there was ever any confusion on that point. Second, Ambry Thomas has passed Watson.
What we're hearing: First,
A year ago in August Mike Zordich implored us to write his critiques so his corners would read them and learn.

Now?

'Tell them I love them.'

— Nick Baumgardner (@nickbaumgardner) August 15, 2018
Second: It's happening. Ambry Thomas now gets the mentions with Hill and Long, though the latter two are the guys. The one practice bit I got from someone who saw one is Ambry got a bit lost on deep balls, something the coaches acknowledged on the Michigan Insider but didn't think was a big deal.
Zordich had to be asked about Benjamin St-Juste, who got himself a bona fide Zordich quote:
"Bennie's very talented, but he's just got to learn to strain a little bit. He's got a lot of talent in that body, though. An unbelievable amount of talent. He could be really good."
Also getting the Zordich, Myles Sims:
"I'm a little surprised he wasn't more ahead of the other guys this fall camp," Zordich admitted. "He's just young. He's just got to take the next step, understand this is Michigan; there's talent around him, and he's got to answer that bell. He shows it, but he's just got to be more consistent with it."
Sam's latest update mentioned something I read on a Facebook group and didn't believe: Vincent Gray is playing the best out of the recent arrivals, loves to hit, and has been getting some run with the two's.
What it means: Why even bring your receivers? Notably, Zordich spoke about Gemon and Vincent Gray but not German, suggesting he's with the safeties. Brandon Watson still gets his nice mentions and is probably going to be the same useful guy again—it's nice that he's a 4th guy and not the third, though most Big Ten teams would gladly take him as a third.
Guess the depth chart:
Lavert Hill & David Long, Ambry Thomas, Brandon Watson, (gap), Myles Sims, Vincent Gray, Benjamin St-Juste, Gemon Green