Fall Football Bits Announces Quarterback, Refuses to Provide Details on Punter Battle
Quick event reminder: Thursday Night at 6pm 'tis Football Eve at 327 E. Hoover, Ann Arbor—the same place as last year.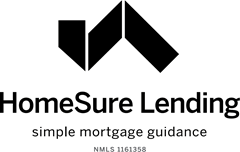 Also the same food as last year—Scratch BBQ and Catering—since Adam and David didn't get to try it. And I think we're getting beer from Wolverine but that's not confirmed yet. If you're coming say so in the form so we know how much beer to get.
-------------------------------------------------
Welcome back to our coverage of one of two Big Ten East football teams not raking their school's name through the mud. This one isn't going to have much that you don't already know. The big news (Patterson, Newsome, Irving-Bey) you've heard and the rest is locked in the submarine except some tentative leaders in the three actually close position races (RG, RT and WLB) and a minor injury or three.
By the way this is not meant to be all news or insider info—there are paid services for that, plus WTKA, M-Live, and our good friend Isaiah Hole is also providing a lot of good stuff at WolverinesWire. Bits is more of an overview if you have other things to do than track every site that covers Michigan.
Depth Chart Projections
You're not just stuck with mine anymore. Steve Lorenz published the opinions of the staff there, and umbig11 posted his thoughts on our board earlier this week. Nothing surprising on either one, unless you count people being more open about two true freshmen on the two-deep and a linebacker whose name we haven't heard much. I'll cover each in their position breakdowns.
-------------------------------------------------
Quarterback
What we want to hear: Patterson is the starter and will be healthy going into the Ohio State game.
What we've heard: Michigan has named a starter for Notre Dame and to everyone's great shock it's…
Official from Michigan: Shea Patterson will be its starting QB at Notre Dame.

— Nick Baumgardner (@nickbaumgardner) August 20, 2018
For those counting at home, we're now looking at three Ian Boyd HTTV articles in a row in which he spent the majority of time covering the guy who won't be the quarterback most of the year.
On the other hand, backup QB has been kind of a big deal here lately. That is now a solid Peters then Dylan McCaffrey.
What it means: Milton still has a ton of promise but without training wheels right now he's reportedly freshman Gardner. Apparently once he was tasked with running the whole playbook he started to look more like the raw freshman he was supposed to be. The coaches love his work ethic—Pahokee remember—but the QB depth chart for this year is now solidly:
Depth Chart: Patterson, (gap), Peters, (gap), McCaffrey (gap)
Four games and redshirt: Joe Milton
[JUMP for the rest]
-------------------------------------------------
Running Back
Last seen screwing with Grapentine in the '17 spring game [Bryan Fuller]
What we want to hear: 3rd down back?
What we're hearing: 3rd back. I'm using my one and only quote an insider piece card per one of these articles on the third running back because this is the single most encouraging thing I've heard yet out of the group ($):
[Christian Turner] is picking things up reasonably well, but where he has turned the heads of coaches and teammates alike is with his willingness to step up in the there and block.]
The Ringer had a fascinating article last week that showed—at least in the pass-happy pros—that the running back attribute most correlated with winning is blocking. In case you haven't paid attention to Michigan's tackle situation or the Big Ten defensive ends preview, that might be kinda important this year. If you're a 247/Scout subscriber Sam mentions another running back who's earning PT from his blocking in that post.
Unfortunately Turner was wearing a soft cast in practice this week.
What it means: That seem to be a minor thing (get it?) but means Michigan probably starts the season with Tru Wilson at third string, again for his blocking. O'Maury Samuels is probably not a great blocker yet, and that message is being sent.
Depth Chart: Higdon, Evans, Christian Turner when he gets back, Tru Wilson, O'Maury Samuels
Haven't heard from: Kurt Taylor
Redshirting/4 games: Hassan Haskins
-------------------------------------------------
Fullback
What we want to hear: Should I stop asking?
What we're hearing: It's still Ben Mason and air, though Mason—a true sophomore—was one of the players made available to the media this week; unfortunately he answered the media's questions with alacrity, maturity, and almost entirely in lowercase. He also listed everybody on the roster when asked about other fullbacks showing things.
What it means: I'll stop asking. BVS is probably a young Khalid Hill they'll use for some packages, and Jared Wangler will be a poor man's Poggi. Mostly I think it means they'll use the tight ends more.
Depth Chart: Ben Mason, Jared Wangler, Ben Van Sumeren, name a walk-on I dunno Peter Bush
-------------------------------------------------
Wide Receiver
dey turk myr jyrrbs [Fuller]
What we want to hear: Best receiver group since Braylon/Avant/Breaston were young and Calvin Bell and Tyrece Butler were on that team too, and oh yeah Carl Tabb, Jermaine Gonzalez, and we went to the Rose Bowl and beat Ohio State that year remember?
What we're hearing: In case the mass flight of literally every scholarship outside receiver older than him wasn't clue enough, multiple insiders are excited about Nico Collins, though not to the degree that Black and DJP are threatened. Grant Perry and DPJ have been the best receivers this week, via Ruiz, but Tarik Black might have the most catches, Oliver Martin has been making plays, and Schoenle is right in there too. Balas added ($) Ronnie Bell to that list and that's all of the receivers.
DPJ has been the best blocker of the group. One thing we'll miss about Crawford: he did have great blocks.
By the way since Patterson won a starting job first, Oliver Martin will have a new number—Patterson asked Woodson for #2.
What it means: Wait and see. Fading hype for the walk-on Jake McCurry this fall as he hasn't been mentioned much.
Depth Chart: DPJ-Black-Perry, Collins-Schoenle-Martin
Redshirting: Probably nobody, if Ronnie Bell can play, since it's all walk-ons from there.
-------------------------------------------------
Tight End
What we want to hear: Extreme blocking
What we're hearing: Extreme receiving. Reports fluctuate between crazy Zach Gentry excitement and Sean McKeon is still first string technically (they're both first string). Nick Eubanks was the one they chose to put before the media so our two have become three. Steve even had some really nice things to say about the true freshmen ($) in a VIP post early this week.
What it means: Rotation of doom.
Depth chart: Gentry-McKeon, Eubanks, Muhammad/Schoonmaker

Redshirting: Maybe one of those freshmen, maybe.
Offensive Line
What we want to hear: "Jon Runyan" has surprised everybody by showing up to fall camp four inches taller and looking like he's aged 30 years. All hail Herbert.
What we're hearing: Little change from last week except Grant Newsome medically retired. Conflicting reports at right tackle had Hudson passing JBB or about to do so, which amounts to the same thing.
The true freshman on the two-deep is Jaylen Mayfield at left tackle; again that's with Andrew Stueber injured, and Jon Runyan is entrenched as the starter, so that's just good news for Mayfield's future for now.
Like Mason, Cesar Ruiz got to do a presser, which again is unusual for a true sophomore, and more evidence he's the best or second-best lineman on the offense. The right guard battle is a "good" one according to Lorenz, but Mike Onwenu appears to be pulling ahead, say the insiders. Brian disagreed with me on the podcast but I think that's a good development, since Onwenu's upside is the freakiest abomination ever loosed on a second level, and Spanellis can be spared as a backup center.
New walk-on name this week from Lorenz ($): Griffin Korican. If he sounds familiar that's the freshman guard Warinner flipped late to Michigan last year from Oregon State. That VIP post has a lot more clarity on the OL if you're a subscriber.
What it means: Print the depth chart. Mayfield or Stueber might make a move later this season—let's check back in after four games.
Depth Chart: Runyan-Bredeson-Ruiz-Onwenu-Hudson; twos are Mayfield-Filiaga-Spanellis-Spanellis-JBB
Buried: Nolan Ulizio, Joel Honigford, Phil Paea
Redshirting/4 games at tight end and one train play please: Ryan Hayes
-------------------------------------------------
Defensive Tackle
I won't waste your time with more Dwumfour hype. Marshall appears to be ahead of Kemp at 3-tech backup and Solomon had a great week.
Depth Chart: Solomon-Dwumfour, Mone-Marshall, Jeter-Kemp
That's everyone.
-------------------------------------------------
Defensive End
[Fuller]
What we want to hear: Kwity stuff?
What we're hearing: The other 2018 guy to make the insiders' two-deeps is Aidan Hutchinson at End (behind Winovich). That's a similar situation to Jaylen Mayfield, where the freshman came in college-sized and advanced, but might have been third but for an injury to a redshirt freshman ahead of him, in this case Luigi Vilain. Also we're talking about the Michigan equivalent to second-string shortstop on the 1991 Orioles.
What it means: Hutchinson is probably going to be really good. I really hope Vilain gets his injuries behind him; for the moment it sounds more frustrating than dire, so it could just be some bad luck and not a sign that this will be a theme of his career.
Depth Chart: Gary-Winovich, Paye-Paye, Hutchinson
Injured, not for the season: Vilain]
Redshirting/4 games: Upshaw, Welschof
Haven't heard from: Ron Johnson, Reuben Jones
-------------------------------------------------
Linebacker
If Bush hadn't taken off the dreds we could finally confuse some guys [Fuller]
What we want to hear: Don Brown using a word that rhymes with "Mood"
What we're hearing: First the biggest news that wasn't big news from this week: Devin Gil appears to have a lead finally in the all-out melee for weakside linebacker, with Josh Ross placing second. That's the buzz from the insiders that's spilled into the public realm. The program still won't confirm it but via the Daily one of the contenders got a second hand "Dude" from new OLBs coach Al Washington:
Sophomore Josh Ross and junior Devin Gil remain locked in what Don Brown called a "fistfight" last week. Each has played sparingly in their careers to this point.

Washington did heap the coveted Don Brown "dude" moniker on Gil, who he added was "very smart, very football smart" and "understands the nuances naturally," but deferred to Brown on who might be the leader right now.
Is that official? Is Washington cleared to do that? The article's a good read, with a lot on Uche's development.
Speaking of MLB remember the weight gain/loss rule: all weight loss is bad weight and all weight gain is muscle? We're going to have to make an exception for Devin Bush.
That clearly shows:
a) More than 15 pounds of muscle gained, and
b) At least 5 or more pounds lost from removing that once gorgeous hair .
Cesar Ruiz was asked for his breakout defensive player and said "Josh Uche is going to have a big year," echoing statements from Harbaugh (Hole):
"Yeah, I think he's on that kind of precipice – he could be a complete animal," Harbaugh said. "He really could be. I've seen those signs. Really pulling hard for him for all great things to come his way.
I mentioned this on the podcast (part 2) that we recorded last night: at Boston College (Josh Keyes) and UConn (Sio Moore) Brown recruited similar players to Uche for the Shawn Crable job, and it took them until Year 3 to get on the field because you have to give them weight and teach them a little pass defense or else you're just tipping what you're going to do.
One other surprise from the depth chart articles was linebacker, where 247 said Jordan Anthony is second on the depth chart at MIKE. Since Drew Singleton is still widely praised and Josh Ross battle Devin Gil to an "OR" on the depth chart at WILL, it's great to hear the the third (and most developmental) prospect from the 2017 haul is also working out.
Depth Chart:
MIKE: Devin Bush (gap), Jordan Anthony/Drew Singleton
WILL: Devin Gil, Josh Ross, the other guys
EDGE SPECIALIST THAT WILL DEFINITELY BE A THING this year: Josh Uche
SAM as in regular 4-3 strongside linebacker: Noah Furbush
VIPER: Khaleke Hudson (gap), Jordan Glasgow (gap), Michael Barrett
No way, redshirt?: Cam McGrone seems like a guy who'll play early but Michigan might have the luxury of using him for four games then getting a redshirt on him.
Safety
[Ungh sorry other photographers Fuller's keep coming up]
What we want to hear: Safeties have made huge improvements and are going to be lights out.
What we're hearing: Safeties are themselves but the backups will be better. Partridge did a presser and there's no big news. Kinnel and Metellus are still the starters. We did get more nice things said about Jaylen Kelly-Powell, and some explanation for why nobody seems to have a handle on his position:
"He's kind of like a swiss army knife out there. Smart, can play both safety spots, nickel, even corner. Last year he's doing all that stuff, this year he's doing it well."
Via Sam on the Michigan Insider, JKP's not the only backup they're comfortable playing; Brad Hawkins has been playing very well at Rover, and might be their best man cover guy already.
Josh Metellus I will mention because nobody seems to mention him, except PFF:
David Dowell covered the slot extremely well last year pic.twitter.com/TB85NHQgRq

— PFF College (@PFF_College) August 24, 2018
Dowell was a platoon starter last year who was the primary beneficiary of MSU playing all their big games in monsoons, and features in a photo album of wide open receivers whose quarterbacks missed them. That Metellus is second without the most insane luck in the history of safeties says something about something.
What it means: Same guys you saw last year, a year wiser, a bit more rotation.
Depth chart: Metellus-Kinnel, Hawkins-JKP, Woods
Redshirts/4 games: Ger.Green, Faustin
Cornerback
[Finally!: Patrick Barron]
Mea culpa, Mr. Brandon Watson. I made a mistake last week by confusing some of the Jon Jansen podcast's talk of cornerback—he was hyping up Watson and I didn't catch it. Zordich made sure I ate crow for this by talking up his 3rd/4th/doesn't matter corner who went through the same "He Hate Me" process as Long and Hill but less publicly:
"Wow," Zordich said when asked about Watson's continued progress. "He has been unbelievable growth-wise. It was not easy on him our first year here as a staff. He is a totally different guy from the time we got here until now. He finishes plays. He works his tail off and he's good. Hats off to him for sticking with us; I don't think he really liked us when we first got here. We were a little tough on him. I was tough on him. I had to be. I had to get him up to snuff to get him to where we want him to be and he answered the bell. Last year, he played his ass off. He's playing his ass off again. I hope it all continues."
I hope Zordich hates my guts some day. Right now our relationship is I tried and failed to talk a parking gate attendant into letting the coach park in the coaches' lot before The Game last year, plus a shared "What can you do?" headshake/shrug combo after Zordich pulled all the way around Oosterbaan Fieldhouse and passed me again. But this year I promise I'll get that attendant to relent. I've thought about it all offseason, bought a parking attendant uniform for my wife and been practicing…what is happening to me?
The other big news from Zordich is nickel/safety Casey Hughes the Utah transfer is now practicing with the cornerbacks, and is already up there with Ambry Thomas and Watson. Moving Hughes is less about Thomas and Watson so much as the freshmen—Michigan wants to go at least five deep there and it appears St-Juste, Sims, and the fall arrivals are not quite ready for primetime.
What it means: Maybe Hughes, the Wayne Lyons memorial what are you doing here transfer from Utah, will actually get on the field. Michigan can get a sixth cornerback out of their freshmen while redshirting them all.
Depth chart: Hill-Long, Thomas-Watson, Hughes
Haven't heard from: St-Juste
Redshirt/4 games: Gray, Sims, Gem.Green
Special Teams:
Punter: Partridge says there are three guys battling for the job and they don't have a starter yet, declined to name who. 247 left it out of their depth charts. Umbig11 posted in a thread that Will Hart led Robbins as of early this week—Balas ($) suggested that Brad Robbins has been injured but Hart has been kicking well. If you're a subscriber there's a note on how Nordin's been doing as well. A guy who texts me said things got a little erratic this week but that Nordin was doing great until then.
Returners are the same as last year. Moody is the new kickoffs guy.
What it means: Yah, take it away, Ernie. I bet Nordin is the third punter in the competition. Until I see these guys playing consistently I won't believe in anything. Special teams is a potential weakness of this team from the sound of things, but has the potential to be the exact opposite of that.
Depth chart: Nordin-Hart, Moody
Injured: Robbins
Punt Returns: DPJ