Draftageddon 2016: Quick Burst Hurts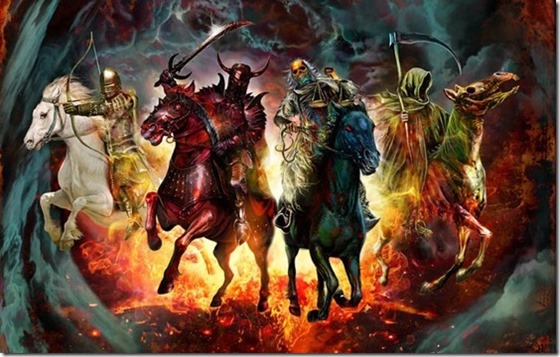 --------------------------------------
The first rule of Draftageddon is "you must complain about Draftageddon." The second is "the four people drafting assemble teams of Big Ten players in an effort to seem the best at drafting."
Previously on Draftageddon:
How things stand:
Seven Michigan players have gone in the first 17 picks. Now it's time to see who's good on the other teams, right?
(Ace's Round 5 pick was part of last week's)
--------------------------------------
ADAM: Round 5, Pick 2: Taco Charlton, DE, Michigan
Offense: Pat Elflein (C/OG-OSU), Dan Feeney (OG-Indiana)
Defense: Jourdan Lewis (CB-Michigan), Dawuane Smoot (DE-Illinois), Taco Charlton (DE-Michigan)
Yeah, I took Smoot before Charlton, but there's no defensive end in the conference whose upside I'm more excited about than Charlton's. At 6'6 and 287 pounds he's big enough to play strongside end, but his insane athleticism allows him to play just as (if not more) effectively at weakside end.
He'll likely get the majority of his snaps at weakside end this fall, a position he didn't start at until last season's Penn State game. Despite that, Charlton racked up 5.5 sacks and 8.5 TFLs in 2015. He took the opportunity presented against PSU and promptly destroyed Christian Hackenberg, displaying his power on a stunt inside in which he bull-rushed his way through a guard:
And later flashing some of his pass-rush moves when he swam past the left tackle:
PFF says his 41 total pressures ranked sixth among defensive ends; imagine what he can do with a full season at WDE, another year under the tutelage of Greg Mattison, and the added benefit of Don Brown's insane slants and stunts.
[Hit the JUMP]
--------------------------------------
SETH: Round 5, Pick 3: Sean Welsh, center, Iowa
Offense: QB JT Barrett (OSU), WR Chris Godwin (PSU), OL Mason Cole (Mich), OL Sean Welsh (Iowa)
Defense: CB Desmond King (Iowa)
Special Teams: KR/PR Des King
My case is mostly taken from PFF because I didn't even recognize this dude's name until he popped up late in the season with a +20.1 PFF grade. That was better than Dan Feeney and really every offensive lineman in the conference except his own center Austin Blythe, Pat Elflein, and Jack Conklin.
Welsh allowed just 13 pressures during the season (think of it as just one UFR negatives in pass pro per game). Meanwhile PFF called Welsh possibly the best run blocker in the conference while naming him a first team guard last year.
Last year Iowa ran out of tackles in their key game against Northwestern, so Welsh went and played RT; Iowa didn't miss a beat, putting 300 rushing yard on one of the better run defenses.
A 6'3 guard dominating one of the better SDEs in the conference? This I had to see.
(Skip to 1:29 and stick around for the TD after)
As with the other great OL in the conference, Welsh is moving center this year. That happens often with really good guards who are smart enough to hack it there, and those guys wind up on NFL rosters. He's also a just a (RS) junior, and though he started his freshman year he's a couple of springs behind after taking a leave of absence for the first half of 2015, and tweaking his ankle this spring. So there's a lot of upside to explore. Most importantly he's another intelligent, versatile and downfieldly devastating run blocker for the Barrett show.
--------------------------------------
BRIAN: Round 5, Pick 4: Raekwon McMillan, LB, OSU
[Upchurch]
ONE: Named after member of Wu Tang Clan and can kill many people solely by making them feel old.
TWO: Projected as a first-round pick by the world and as a top ten pick by some because he is "an absolute missile" on defense who often overshadowed folks like Joey Bosa and Darron Lee a year ago.
THREE: Already a Butkus finalist a year ago next to a couple of drafted players. 119 tackles and on an OSU defense where most of those are at or near the line of scrimmage that means something. +18.2 to PFF in the midst of a defense that pirated so many potential plusses away from him before he had an opportunity to contribute.
FOUR: Survived the most vicious hit I've ever seen.
I drafted the man who attacked a tree last year; this year I draft the tree. Except he runs a 4.6 40 or something.
BRIAN: Round 6, Pick 1: Anthony Walker, LB, Northwestern
[Upchurch]
O: TE Jake Butt(M), WR Jordan Westerkamp (NEB)
D: DE Chris Wormley(M), DT Malik McDowell(MSU). LB Raekwon McMillan (OSU), LB Anthony Walker (NW).
All Walker did last year was rack up 20.5 TFLs and All American status as a sophomore(!) playing behind Northwestern's DL(!!!). He's a great linebacker for the spread age, able to cover downfield as well as blast into the backfield. Dane Brugler:
When watching the Wildcats' defense, you would swear there are two or three No. 18 jerseys out there as Anthony Walker seems to always be around the football. ... very good athlete in space and competes with plus range and closing speed, allowing him to make an impact in coverage, vs. the run and as a blitzer. He is able to unwind himself from blocks while keeping his eyes glued on the ball to stay in pursuit of the ballcarrier, often arriving before his target can escape the backfield. With his ballhawking instincts and natural athleticism, Walker is a true every-down player who is capable of carrying backs and tight ends down the field, mirroring routes and turning his head to locate the football in coverage.
Consensus AA and Nagurski winner Pat Fitzgerald thinks he can be NW's greatest linebacker ever, supplanting... Pat Fitzgerald. Possibly because Walker already has more TFLs than Fitzgerald had in his career.
He does need to work on getting off of blocks, but most sophomores do; meanwhile I can slide him to an OLB slot with McMillan doing much of the heavy lifting.
--------------------------------------
Seth: Ah, the old Double-LB turn.
BiSB: This year's question is going to be: "is Anthony Walker good?"
--------------------------------------
SETH: Round 6, Pick 2: Nyeem Wartman-White, middle linebacker, Penn State
O: QB JT Barrett (OSU), WR Chris Godwin (PSU), OL Mason Cole (M), OL Sean Welsh (Iowa)
D: LB Nyeem Wartman-White (PSU), CB Desmond King (Iowa)
ST: KR/PR Des King
This pick was a foregone conclusion as soon as Brian took the other two from the top tier of Big Ten LBs. NWW was also the third LB off the board last year, following the two Ohio State stars. He was a good pick because every year Penn State anoints a new "Linebacker U" rep and funnels every tackle to him, and there was an obvious successor to Hull playing very well right next to him.
Then Nyeem suffered a leg injury on special teams in the first game of the season, and Penn State had to funnel to Jason Cabinda all year. Cabinda was there, but not as quickly. Despite the same two awesome NFL DTs keeping things clean for the second level PSU's run defense dropped to 47th in def. adjusted line yards, and 39th in rushing S&P+.
Wartman-White is pretty much everything Penn State fans believe they are entitled to in their linebackers. He's fast enough that they played him a lot in the slot 2014, and he's one of the best I've seen since Max Bullough at shedding blocks or keeping his balance after cuts. Watch #5:
Like...how his he not dead there? His real gift is that linebacker super-sense to know where the play is going and react, and making the tackle once he's there. You remember Devin Gardner's ability to make linebackers look silly in space. Watch how fast NWW reacts to a 5-wide QB draw here:
Yeah, A.J. Williams in the slot in a Borges offense is a tipoff run; it's still a great play.
Obligatory personality things: He changed his name to honor his mother and trying to scout him is made difficult by the surfeit of articles fawning over his team leadership. The only concern is how he comes back from injury, since his ETA is after fall camp begins.
--------------------------------------
Ace: Who could've possibly seen that one coming.
Seth: Probably every person on the planet except Jason Cabinda.
Ace: Also someone please stop Brian from assembling an absolutely kickass 3-4.
Seth: You KNOW he's hoping Biegel's around next turn.
Ace: yuuuup.
Seth: Alex Hornibrook is gonna have a lot of short fields to work with.
--------------------------------------
ADAM: Round 6, Pick 3:  Maurice Hurst, DT, Michigan
Offense: Pat Elflein (C/OG-OSU), Dan Feeney (OG-Indiana)
Defense: Jourdan Lewis (CB-Michigan), Dawuane Smoot (DE-Illinois), Taco Charlton (DE-Michigan). Maurice Hurst (DT-Michigan)
If you're familiar with this site then you're familiar with Maurice Hurst's nickname: Quick Burst. The man takes his nickname seriously; he knows how to take both opposing linemen and people who think taxis are overpriced for a ride in a hurry.
Hurst's first step is uncommonly explosive for a guy who's nearing 300 pounds, and said step, like a fine wine or Nintendo 64 games, continues to get better with age. Above it's on full display from a goal-line set, where Hurst is lined up as a 3-technique, the position from which I expect he'll take most of his snaps this season.
He's quickly becoming a PFF fave-rave to the point where I think they like him almost as much as Brian likes Ty Wheatley Jr. No, seriously; they're calling him a first-round pick in the 2017 Draft. His pass rush stood out last season, and that was with him rotating heavily and spending a fair amount of time at nose tackle. Here's PFF on what they saw:
He may have finished with fewer sacks (three) than teammates Willie Henry (six) and Chris Wormley (seven), but he out-produced both of them in terms of pass rush grade. Hurst's +20.4 tally was 16th-best amongst interior defensive lineman, and fourth-best when considering returning players alone. Despite lining up over the nose on a majority snaps, Hurst was more productive than all but two defensive tackles in 2015. He amassed seven hits and 20 hurries, in addition to his three sacks, averaging a pressure about every seven reps.
He graded out nicely in UFR as well, posting high net positive grades with the exception of one really bad game against Indiana.
The Indiana game where he posted a high number of negatives (though he still graded net positive) featured him filling in for an injured Ryan Glasgow at NT; with Glasgow and Mone both fully healed from their injuries Hurst should take very few snaps at nose. That also mitigates his most frequently mentioned weakness, handling double teams.
--------------------------------------
ACE: Round 6, Pick 4: Jake Replogle, DT, Purdue
OFFENSE: QB CJ Beathard (IA), RB Saquon Barkley (PSU), WR Jehu Chesson (M), WEAPON Jabrill Peppers (M)
DEFENSE: NT Ryan Glasgow (M), DT Jake Replogle (PU), OLB/NICKEL Jabrill Peppers (M)
SPECIAL TEAMS: KR Jabrill Peppers (M), PR Jabrill Peppers (M)
Just trust me on this: when the defense features in a 23-minute highlight reel from Purdue's 2015 season, which is a thing that really exists…
…Jake Replogle is either making the play himself, collapsing the pocket for the benefit of another Boilermaker defender, or holding up to a double-team. PFF combed through every Purdue snap so you don't have to and they grade Replogle as the top returning defensive tackle in the country:
There are no shortage of talented defensive tackles returning to the Big Ten this season – Michigan's Chris Wormley and Maurice Hurst and Michigan State's Malik McDowell among them – but Replogle earned the highest overall grade among any returning D-tackle in the nation last year. He ranked No. 1 versus the run and was nearly as good as a pass-rusher, trailing only LSU's Davon Godchaux in that area. His sack total was low, with just two, but he generated a position-leading 46 total QB pressures, after racking up 12 hits and 32 hurries.
Replogle is set to follow in the footsteps of Kawaan Short as a standout tackle on bad Purdue squads who still managed to grab the NFL's attention; CBS ranks him 8th, only three spots behind Ryan Glasgow, on their list of the top 2017 senior DTs. He's had 24.5 TFLs over the last two seasons and would have even better numbers if he were surrounded with more talent.
--------------------------------------
HOW THINGS NOW STAND