Draftageddon 2016: Hold the Door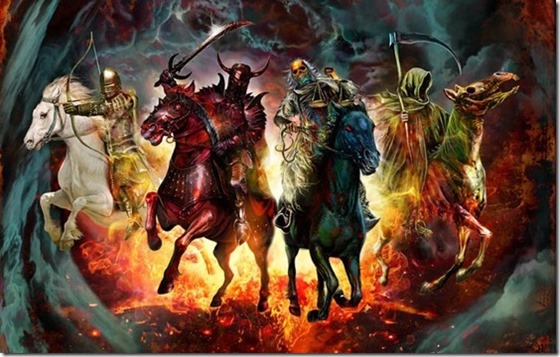 We are drafting Big Ten teams because the off-season should be torturous.
Previously on Draftageddon:
A Heisman candidate QB and the reigning Thorpe winner go after two members of Michigan's secondary. (Peppers, Lewis, & Butt)

An underwhelming first swing through receivers, and lots of linemen. (Chesson, Cole, Wormley, Glasgow)

A Michigan second-teamer goes before Purdue-Matt Godin. (Charlton, Hurst)
How things stand:
That's nine Michigan guys in the top 24 picks. Guys, are we good?
---------------------------------------
ACE: Round 7, Pick 1: Sam Hubbard, DE, Ohio State
OFFENSE: QB CJ Beathard (IA), RB Saquon Barkley (PSU), WR Jehu Chesson (M), WEAPON Jabrill Peppers (M)
DEFENSE: NT Ryan Glasgow (M), DT Jake Replogle (PU), DE Sam Hubbard (OSU), OLB/NICKEL Jabrill Peppers (M)
SPECIAL TEAMS: KR Jabrill Peppers (M), PR Jabrill Peppers (M)
Sam Hubbard will take over Joey Bosa's spot at Ohio State. While he's not Bosa, he's got a remarkable profile: the former high school safety came to OSU as a 225-pound linebacker in the 2014 class, and in the two years since he's worked his way up to 265 pounds.
As a redshirt freshman last season, Hubbard started for the suspended Bosa in the opener against Virginia Tech and immediately recorded a sack. He finished with 6.5 sacks last year despite being a backup; while he's not on Bosa's level against the run, he's got the makings of an elite pass-rusher. One anonymous Big Ten offensive coach called him a "future big-time NFL player." Athlon saw enough to put him on their preseason All-B1G first team).
Hubbard is quick, tough to keep blocked, and he can even drop into zone coverage and make plays on the ball. I'd be surprised if he doesn't reach double-digit sacks in what should be a breakout season.
---------------------------------------
Seth: This conference is ridiculous with DL.
Ace: good year for front seven players in general.
Seth: Funny thing is a Godin highlight reel would look almost exactly like a Replogle reel. And Replogle's reel is amazing. Most years I would imagine Godin is a starting SDE and we are fine with this.
Alex: Sort of late on this but I'm amazed Hurst made it to the sixth round
Seth: Well he isn't "starting"
Alex: but isn't it a "well this player would be in this role on MY team" sort of thing? Seems like he makes it into the backfield untouched on every third play
Brian: Tbh I should have waited on Wormley. There are still a bunch of dudes on the board.
[After the JUMP: A wild badger appears, possibly before ANOTHER Michigan backup goes. Also we argue about who's Hodor.]
---------------------------------------
ADAM: Round 7, Pick 2: Vince Biegel, OLB, Wisconsin
[via Wisconsin Athletics]
Offense: Pat Elflein (C/OG-OSU), Dan Feeney (OG-Indiana)
Defense: Jourdan Lewis (CB-Michigan), Dawuane Smoot (DE-Illinois), Taco Charlton (DE-Michigan), Maurice Hurst (DT-Michigan), Vince Biegel (OLB-Wisconsin)
A 4-3 under SAM and 3-4 OLB are functionally the same thing, so I guess I'll take Biegel, make him a SAM, and watch opposing tight ends and tackles get turnstiled by him and Charlton. Biegel's modest 2015 stats—9.5 TFLs and 4.5 sacks—belie his combination of size and speed. Flick on his film and it takes less than a minute to see that he looks a super tall Sonic the Hedgehog, his feet and legs a blur as he slices into the backfield over and over.
If he has a weakness it's that he lacks experience in pass coverage; PFF says he was targeted just five times last season). Even so, if you go to the 10:30 mark in the above video you'll see him carry a tight end upfield, get underneath, and use his off hand to attempt to knock the pass away. His instincts in coverage are solid and he has the speed to stick with tight ends. He's spent his offseason working to improve his pass coverage, so I expect I'm getting a hellacious edge rusher and run stopper who won't be so weak in coverage as to be picked on regularly.
Regarding Biegel's pass rushing and run stopping, here's a pull quote that's worth noting from the PFF article linked above:
...among returning 3-4 OLBs, Biegel grades out as No. 1 against the run, as a pass-rusher and overall.
---------------------------------------
SETH: Round 7, Pick 3: Bryan Mone, NT, Michigan
Offense: QB JT Barrett (OSU), WR Chris Godwin (PSU), OL Mason Cole (M), OL Sean Welsh (Iowa)
Defense: NT Bryan Mone (M), LB Nyeem Wartman-White (PSU), CB Desmond King (Iowa)
Special Teams: KR/PR King (Iowa)
Yes this is my second player returning from injury in a row. Yes like Adam's pick last round he is technically a backup. Let this be Time 361 out of 1,000 times we will mention this year that the backup nose tackle is basically a starter, especially as Michigan's set up this year.
Here's how well Michigan is set up this year: Jabrill Peppers and Jourdan Lewis play for this team. Ryan Glasgow may be the best DT in the country. And Harbaugh said Mone was the 3rd best player on the team going into 2015:
"He was one of our top players last year," [Harbaugh] said. "We ranked the team going into training camp from one to 125 and Mone was three. Unfortunately had the injury early in camp but he's always been that kind of guy. "
Glasgow is barely holding him off; offensive lines won't be nearly as successful. Here's Mone's first snap of the spring game:
And here's his last:
I could keep making a case here for why the unblockable Tongan is good at football, but we're going to be doing that all offseason. So here's more bloodsport:
53 DAYS TO FOOTBALL I AM NOT GOING TO MAKE IT
ahhhhhhhhhhhhhh
---------------------------------------
BRIAN: Round 7, Pick 4: Gareon Conley, CB, OSU
This is getting pretty homeriffic here, which irritates me because I have to take all the OSU guys. In addition to being a Buckeye, Conley is my second recruiting story gone wrong. He decommitted from Michigan after an OSU offer and is now poised to lead their secondary. Michigan replaced him with Reon Dawson, who is... not poised to lead Michigan's secondary.
On the other hand, these guys are good and also certain starters. Last year Conley was OSU's best cover guy according to PFF, ahead of NFL first-rounder Eli Apple. He's not quite Jourdan Lewis...
Conley earned a team-high +8.4 coverage grade as a sophomore in 2015, and allowed a completion rate of just 44.3 percent of passes targeting his coverage. He gave up just one touchdown during the regular season, holding opposing QBs to a 52.6 passer rating when targeting his coverage, but that was somewhat spoiled by a rough outing against Notre Dame in which he allowed two TDs.
But he was just a sophomore last year and could get most of the way there as a junior. Athlon put him on their second All Big Ten team after the two guys already gone, and he doesn't have the advantage of a crap ton of INT luck like King did to inflate perceptions.
---------------------------------------
BRIAN: Round 8, Pick 1: Will Likely, CB, Maryland
Don't punt to Will Likely. (Also pictured: Brian's 2nd cornerback last year).
[Patrick Barron]
O: TE Jake Butt(M), WR Jordan Westerkamp (NEB)
D: DE Chris Wormley(M), DT Malik McDowell(MSU). LB Raekwon McMillan (OSU), LB Anthony Walker (NW), CB Gareon Conley(OSU), CB Will Likely (MD).
First off, don't punt to Will Likely. Don't kick to Will Likely. Don't let anything that has ever touched your foot come in contact with Will Likely, because he will use it to kill you. Likely racked up nearly 1200 return yards last year and averaged 18 yards a punt return(!!!) en route to All-American status as a returner. Dude is as impossible to tackle as his name is impossible to Google.
On top of that, Likely is a very good corner despite being a Muck munchkin, with 20 PBUs over the last two years and six interceptions as a sophomore. Justin Higdon:
Likely has the speed to cover deep down the field, outstanding ball tracking skills, and an impressive vertical leap to help make up for what he lacks in height. He's also a fearless wrap-up tackler, and his overall defensive performance last season earned him First Team All-Big Ten honors.
He shut down the burly Aaron Burbridge and Michigan's passing game also struggled against him despite having a couple of bigger receivers. He can cope with bigger guys; the 6'2" Conley would hypothetically draw any truly huge mismatches.
Meanwhile y'all might as well not even draft punters.
---------------------------------------
Seth: You quoted The Only Colors and a Higdon article that mentions Daxx Garmin as an NFL prospect and relegated Ngakoue to "Other Players to Watch." Just sayin'.
Ace: There's also this:
William Likely is a star (he earned a first-team All-Big Ten nod in 2014 with 6 INTs), and opposing QBs most often avoid throwing his way. But while he amassed 11 pass breakups last year, he failed to grab a pick. His secondary got burned in 2015, giving up 50 receptions of 20-plus yards (tied for 104th in the FBS). Coach, can you talk about Likely's vulnerability?

"He's a really good athlete, but as far as a cover corner, we made a lot of big plays going over the top of him. Size does give him a problem." -- Big Ten offensive coach
Don't think Likely is as big of a reach as, say, Sean Welsh, but this still feels like a reach.
Seth: I doubt Brian's done taking corners; this pick probably becomes "I have a really good returner now," which is something we will all have once Adam takes Janarion Grant.
Brian: At least I didn't take a projected backup with zero snaps to his name because of some offseason chatter.
Seth: He started against Penn State in 2014.
Ace: You took a projected backup with 1.5 career TFLs. I'm very excited for Mone's potential but that's nuts.
Brian: "Certain draftee Will Likely is a reach"
/picks Ron Johnson and Carlo Kemp
Ace: At least Seth preceded the Mone pick by taking this guy: 
Will Penn State's Nyeem Wartman-White be ready for 2016? Why Brandon Bell's injury-plagued 2015 received high marks, and more
When there are, like, 40 good ILBs in the Big Ten this year, too.
Seth: Whatever Tennessee fans.
---------------------------------------
SETH: Round 8, Pick 2: Darius Hamilton, DT, Rutgers
[via The Diamondback (UMD student paper)]
Offense: QB JT Barrett (OSU), WR Chris Godwin (PSU), OL Mason Cole (M), OL Sean Welsh (Iowa)
Defense: NT Bryan Mone (M), DT Darius Hamilton (RU), LB Nyeem Wartman-White (PSU), CB Desmond King (Iowa)
Special Teams: KR/PR King (Iowa)
My all-coming-off-a-medshirt team gets another name back, but this one should be quite familiar to the four people who read Draftageddon. Hamilton was a 5-star out of Don Bosco and played like it. PFF this time last year ranked Hamilton the 45th best player in the country and 8th best in the Big Ten. Their reasoning:
Rutgers's front seven struggled mightily last season, but Hamilton managed to rise above the rest to establish himself as one of the Big Ten's best interior defensive linemen. He ranked right behind Zettel both as a pass-rusher (87.9) and against the run (82.3), all while playing next to teammates who were performing well below average. Hamilton picked up eight sacks, five hits and 33 hurries on his 427 pass rushes, while his run-stop percentage of 7.4 percent ranked second in the conference. Whether the talent around him performs better or not, Hamilton is poised to make a national name for himself in 2015.
Because Rutgers is silly, Hamilton was doing most of this while playing out of position as a 6'3/255 NOSE tackle. When he could take a gap or slant into guards he destroyed:
In two years of starting next to Lilliputians, Hamilton amassed 25 TFLs and 10.5 sacks. His game is built around a ridiculously fast first step—basically a 5-star version of Maurice Hurst. This year Hamilton participated in Spring practice at a much more DT-ish 283 and was deep in the backfield most plays; the White team couldn't move the ball until Hamilton was done for the day. Like Hurst I think he's still undersized for Nose. But as a 3-tech he shouldn't have fallen this far.
---------------------------------------
ADAM: Round 8, Pick 3: Amara Darboh, WR, Michigan
[Fuller]
Offense: Pat Elflein (C/OG-OSU), Dan Feeney (OG-Indiana), Amara Darboh (WR-Michigan
Defense: Jourdan Lewis (CB-Michigan), Dawuane Smoot (DE-Illinois), Taco Charlton (DE-Michigan), Maurice Hurst (DT-Michigan), Vince Biegel (OLB-Wisconsin)
I think Darboh's not only the best of the remaining receivers but also the best-known entity: fairly fast but not exactly a burner, great hands, an excellent route runner, and a guy who can be counted on to catch and run in traffic. Last season he was Michigan's most frequently targeted receiver (23.9%) and posted a very good 7.6 yards per target and a 60.4% catch rate. The Jason Avant comparison—the one we've been making for four years seems to finally have come to fruition.
I'd be perfectly happy if Darboh achieved at that Avant-level baseline, but there's still room for him to improve and, if you believe Jim Harbaugh, that's what he's done. If there's one thing I know about Harbaugh it's that he doesn't mention a guy by name unless they've truly impressed him; that the following praise came unsolicited is a helmet sticker unto itself.
"Amara Darboh has really elevated his game," Harbaugh said. "I'll say this to Jehu as well, I thought Jehu was a little better receiver than Amara Darboh was last season. They were close... really close. But now Amara has surged a bit ahead of Jehu and he has done that by working this spring like he hasn't played a down of football at Michigan."
If he's able to raise his catch rate a bit his yards per target will jump. They'll skyrocket if he's able to capitalize on his speed; he was reputed to run a 4.4 according to coaches in the above linked recruiting profile. Big Ten DBs are in for a looooong season if practice reports about Darboh's improved vertical game are true. (And Hawaii DBs. And--oh lord--UCF DBs. Poor damn UCF DBs.)
---------------------------------------
Brian: I suppose it was futile to hope that various Michigan folk fell in this draft so I could swoop on them.
Seth: Shoulda hired Michigan State fans.
Adam: Yeah, though I think people would have quickly grown tired of the "Monday Presser x-xx-xx: Tim Harbaugh" stunt.
Seth: Not to mention Thur$day Recruiting
---------------------------------------
ACE: Round 8, Pick 4: Jacob Bailey, OG, Indiana
Mike Dickbemd
OFFENSE: QB CJ Beathard (IA), RB Saquon Barkley (PSU), WR Jehu Chesson (M), OG Jacob Bailey (IU), WEAPON Jabrill Peppers (M)
DEFENSE: NT Ryan Glasgow (M), DT Jake Replogle (PU), DE Sam Hubbard (OSU), OLB/NICKEL Jabrill Peppers (M)
SPECIAL TEAMS: KR Jabrill Peppers (M), PR Jabrill Peppers (M)
Jacob Bailey is an up-and-comer who had a big impact in limited time last year. Even though Bailey didn't start until Indiana's seventh game, he graded out among PFF's top 27 returning guards, proving strong as both a pass- and run-blocker:
Bailey played well in his first game as a full-time starter against Rutgers, but it was his Week 11 performance against Michigan that solidified his place on the Indiana offensive line, as his career high grades in both run and pass blocking won him Indiana's offensive player of the week honors. In 243 career pass block snaps he has given up no sacks and just one hit.
That last line shows his pass-blocking acumen. A quick breakdown of Indiana's rushing stats before and after he entered the lineup shows the impact he made in the running game:
Indiana pre-Bailey vs. FBS: 251 rushes, 955 yards (3.8 YPC)
Indiana with Bailey vs. FBS: 299 rushes, 1535 yards (5.1 YPC)
In this case, the PFF grades and the traditional stats match up. Saquon Barkley would love to run behind a lineman of Bailey's caliber.
---------------------------------------
BiSB: Though Ohio State and Penn State pushed those pre-Bailey numbers down a good amount
Ace: They couldn't crack 4 YPC against FIU and barely did against Wake. MSU was post-Bailey, too. IU absolutely steamrolling us also sticks in the brain a bit.
BiSB: True. Though... Strobel
Ace: yeah, but he wasn't the only guy getting pushed around. takes more than one bad matchup to end up with 300+ yards in your face.
BiSB: I'm aware. I was at that game. Those poor bastards held out, but they finally allowed themselves to get their hopes up. The fan next to me broke. Like, Ralph Wiggum moment-when-his-heart-rips-in-half broke
/giphy ralph wiggum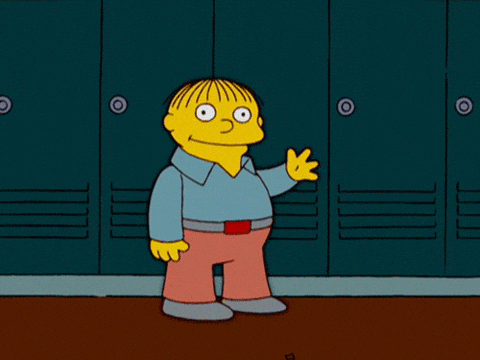 Ace: IU fans should totally know better by now.
BiSB: They DID. That was the sad part. The first three quarters were gallows humor. But they finally let themselves imagine what winning might be like.
Seth: Indiana is Sansa Stark. The world is Ramsey Bolton.
Ace: (terrified to say anything)
BiSB: I haven't seen Star Wars. Though based on my limited knowledge, Indiana is Hodor
Seth: DeBord is Hodor.
Ace: Hodor actually did his job well, though.
BiSB: Doomed heroism, you say? Who does that sound like?
Ace: Brandon Graham?
(sorry)
Seth: Hodor's single act of heroism is DeBord's 1997 national championship-winning drive. It took years and years of Hodor'ing to commit one act of heroism that was really just standing in the way and trying to buy as much time as possible for a narrow and unlikely escape.
Ace: that's… on point.
Seth:
---------------------------------------
HOW THINGS NOW STAND
(click makes it big)