Draftageddon 2015: Still Huddled, Muttering 24-12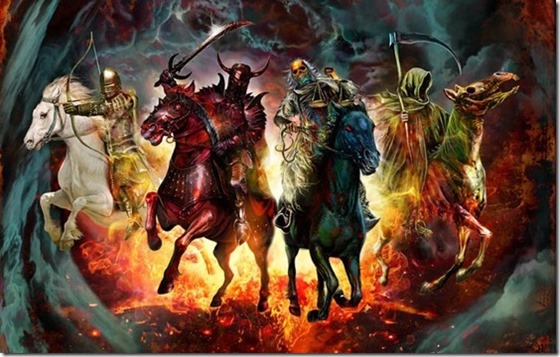 The first rule of Draftageddon is "you must complain about Draftageddon." The second is "the four people drafting assemble teams of Big Ten players in an effort to seem the best at drafting."
Previously on Draftageddon:
CURRENT STATUS
ACE: Round 4, Pick 2: Jack Conklin, OT, MSU
OFFENSE: WR Michael Thomas (OSU), OT Jack Conklin (MSU)
DEFENSE: DE Joey Bosa (OSU), OLB Darron Lee (OSU)
Michigan State has assembled a strong offensive line, finishing 7th in adjusted sack rate and 28th in adjusted line yards last year, and the strongest piece of that line is left tackle Jack Conklin, who went from recruiting unknown to a possible franchise tackle:
It has been well-documented that Cook and Calhoun might have been first-round picks had they declared for the upcoming draft, but according to Kiper, the same might have been true about the less-heralded Conklin.

"I think he's a first-round caliber, yes I do,'' Kiper said on his Wednesday conference call, asked about Conklin's upside. "I think Brandon Scherff from Iowa, not much separating Scherff from Conklin, and some may even think that Conklin is a more highly rated player.

"(Conklin) was on my radar because I thought maybe he'll come out, because he has such a high grade, but by going back, you're looking at an elite of the elite. Jack Conklin has a chance to be a very very high first round pick, certainly the first offensive tackle off the board.''
The former walk-on has allowed only 2.5 sacks in his 27 career games, which include 23 consecutive starts at LT. Ohio State's fearsome pass rush produced just one sack against MSU last year; that came from DT Michael Bennett. Only Baylor DE/Terminator Shawn Oakman gave Conklin much in the way of trouble last season, and nobody else's team in this exercise has a Shawn Oakman, let alone a Joey Bosa.

SETH: Round 4, Pick 3:  Leonte Carroo, WR, Rutgers
OFFENSE: QB Connor Cook (MSU), RB Corey Clement (WIS), WR Leonte Carroo (Rut)
DEFENSE: HSP Jabrill Peppers (Mich)
I'm going off the premise that I'm being judged on what Carroo accomplishes with Connor Cook throwing to him. But it's not like any of the 94 targets he turned into 1,086 yards and 10 touchdowns were made easy by Gary Nova.
There are two schools of thought on the "Carroo did a lot of that on broken plays" theory. Ace gave you one. Here's another: behind a turnstile offensive line, Gary FRIGGIN NOVA was the third most efficient passer in the Big Ten last year, in large part because running around like Miley Cyrus then chucking it at Carroo and three defenders was a totally efficient thing to do.
I scouted this guy for last year's draft because Bill Connelly's targeting (YPT, NEY, RYPR) stats made Carroo pop out among the conference's best. I didn't end up taking Leonte then because the majority of his yards were against lightweights. Carroo still torched bad defenses (151 yards vs. WSU, 140 on Tulane, 125 on Indiana) in 2014, but also had 84 yards on 6 catches while matched against Jordan Lucas, 5 for 100 against Doran Grant, and 6 for 104 on Will Likely. Trae Waynes got the better of him (1 catch for 6 yards on 5 targets); Michigan stuck a safety over him and got bombed everywhere else. He finished top 10 in the country in all three of Connelly's imperfect metrics, indistinguishable from Lippett.
Michael Thomas is an excellent Avant; Carroo as a junior was more comparable to Braylon at his age (67 catches, 1035 yards 10 TDs). Yes, with the occasional drops. Still a highly dangerous weapon I didn't think would slip to me.
ADAM: Round 4, Pick 4: Jordan Westerkamp, WR, Nebraska
Round 5, Pick 1: Jason Spriggs, OT, Indiana
Westerkamp is suspended for the first game for tying a damsel to some train tracks
OFFENSE: QB J.T. Barrett (OSU), WR Jordan Westerkamp (Neb), OT Jason Spriggs, (IU)
DEFENSE: DE Shilique Calhoun (MSU), DT Adolphus Washington (OSU)
Westerkamp is best known for the time he hauled in a catch that looked like a Madden glitch, but there's more substance to him. His 65.7% catch rate and 11.1 yards per target are both better than oft-targeted (25.6% of passes) former teammate Kenny Bell's 54.0% catch rate and 9.1 YPT. Westerkamp was targeted on just 19.7% of Nebraska's passes, but that will rise due to the departure of the poofily coiffed hair and production of Bell. (I realize his hair had nothing to do with how often Westerkamp got the ball, but it's impossible to write about Kenny Bell and not mention the hair.) While Bell was more frequently targeted than Westerkamp on passing downs (25.6% to 17.1%, respecitvely), Westerkamp again had the better catch rate (60.7%) and YPT (14.0); even when defenses had an idea where the ball was going Westerkamp was able to put up good numbers. I'll happily take a guy who has a better catch rate and YPT than a fifth-round draft pick who was first-team All-Big Ten last season.
If the ball is ever going to get to Westerkamp there should probably be an offensive line, and Spriggs is arguably the best available with Decker and Conklin off the board. Spriggs has started at left tackle since he was a true freshman, earning honorable mention All-Big Ten status every season. He's 6-7, 305 and has anchored a line that has averaged more than five yards per carry the last two seasons. While that number was certainly aided by Tevin Coleman, Spriggs' pass protection is an asset. He'll give up two sacks as he does every year and I'll be happy to have one of the top-10 tackles in the 2016 draft. Also:
#iufb OT Jason Spriggs #'s Are NFL Combine Top of the Charts - 40: 4.82 / Vertical: 37.5" / Bench: 455 / 225 Bench: 33 Reps / Clean 365 etc.

— Kevin Wilson (@IUCoachWilson) March 26, 2015
Lewan-like numbers.
[After THE JUMP: No more Ohio State players! That's right, not even one!]
SETH: Round 5, Pick 2:  Jack Allen, center, Michigan State
OFFENSE: QB Connor Cook (MSU), RB Corey Clement (WIS), WR Leonte Carroo (Rut), OC Jack Allen
DEFENSE: HSP Jabrill Peppers (Mich)
I took a lot of crap last year for drafting Spriggs that high after a far better season, but that's a justifiable pick if a better offensive lineman or two weren't still on the board. While the blindside tackle has raised its profile for passing offenses, the heart of any running game is the center. What Cook has been for MSU's passing game, Allen has done for rushing, starting from the moment he returned from a leg injury several weeks into 2013. Allen was All-Conference that year, and last year was an All-American and a Rimington finalist.
ACE: Round 5, Pick 3: Darius Hamilton, DT, Rutgers
OFFENSE: WR Michael Thomas (OSU), OT Jack Conklin (MSU)
DEFENSE: DE Joey Bosa (OSU), DT Darius Hamilton (RU), OLB Darron Lee (OSU)
This pick might seem like a reach considering Hamilton's somewhat pedestrian numbers for a former five-star. He's tallied 11.5 TFLs in each of the last two years and his six sacks in 2014 were a career-high; that's solid but not spectacular production from an undersized (6'4, 255) three-tech who relies on his ability to slash into the backfield.
There's good reason to believe Hamilton is much better than the numbers suggest, however. Rutgers fielded a tiny defensive line last year (starter weights vs. Michigan: 260, 275, 255, 245). Hamilton faced constant double-teams while often being asked to hold up as a nose tackle. Since I'll be drafting a real nose tackle, I'll take a shot at a guy who's extremely difficult to block one-on-one. Despite his profile, he's not some wild slasher who abandons lanes with regularity; he's a technically sound linemen with a good feel for when to knife past a blocker, so he shows up as a plus against the run in addition to being an excellent pass-rusher. If Rutgers can find a way to draw some attention away from him, he could record double-digit sacks from the interior this year.
BRIAN: Round 5, Pick 4: Christian Hackenberg, QB, PSU
Round 6, Pick 1: Cardale Jones, QB, OSU
OFFENSE: QB Christian Hackenberg(PSU), QB Cardale Jones(OSU), RB Ezekiel Elliot (OSU), OL Taylor Decker (OSU).
DEFENSE: DT Anthony Zettel (PSU), DT Maliek Collins (Neb).
I know why we've been a bit leery about grabbing Christian Hackenberg despite the fact that he is currently projected as a top ten NFL draft pick: dat offense, or lack thereof. Only one team I saw last year seemed more painful to be a fan of than Michigan, and it was Penn State, what with their murder-death-kill defense and NFL QB and offensive line that went full Roy for the duration of last year. Hackenberg was Gardner 2013, except not as fast, and the numbers reflect it: he completed just 56% of his passes and had more INTs than touchdowns.
Then they lost their left tackle to the NFL draft.
But talent's talent and you have to figure that Penn State will pull something together what with four starters on the OL back and sanctions relief. I'm willing to be that Hackenberg's numbers shoot up as he gets decent pass protection and his two top targets, both underclassmen, develop a rapport with him.
AND IF HE DOESN'T WELL MAYBE I'LL JUST GET THE GUY WHO LED OHIO STATE TO A 42 POINT OUTBURST AGAINST ALABAMA AND EVISCERATED WISCONSIN AND OREGON AND IS A WEIRD TANK-MAN QB AND FLIRTED WITH RONDA ROUSEY AND LIVEEEEEEEEED. WE AIN'T COME TO PLAY SCHOOOOOOOOOOOOOOOOOOL BITCHES
Round 6, Pick 2: Austin Johnson, NT, Penn State
OFFENSE: WR Michael Thomas (OSU), OT Jack Conklin (MSU)
DEFENSE: DE Joey Bosa (OSU), DT Darius Hamilton (RU), NT Austin Johnson (PSU), OLB Darron Lee (OSU)
I'll continue to assemble my face-crushing D-line by adding a behemoth nose tackle to pair with my slashing three-tech. As Brian just mentioned, Penn State fielded a hell of a defense last year, and their strength was run defense. PSU finished third in stuff rate, fifth in rush S&P+, fifth in opportunity rate, ninth in line yards, and 15th in power success rate; by just about any measure, their run defense excelled.
Johnson, a 6'4", 325 pound vintage nose tackle who's entering his junior season, played a huge role in that. More than just a space eater, his 35 tackles were the second-most among PSU D-linemen, and his six TFLs—five of which came against the run—were good for third behind Anthony Zettel and Deion Barnes. He even batted down three passes for good measure.
Good luck blocking this group.
SETH: Round 6, Pick 3:  Pat Elflein, guard, Ohio State
OFFENSE: QB Connor Cook (MSU), RB Corey Clement (WI), WR Leonte Carroo (RU), OC Jack Allen (MSU), OG Pat Elflein (OSU)
DEFENSE: HSP Jabrill Peppers (UM)
It's a good thing Peppers is a defense all unto his own, because you guys keep trying clever things while the bona fide offensive stars are still on the board. I'm not sure any offensive line combination could stop the new monsters of the midway Ace is drafting up front, but I can at least be safe in the middle with the secret sauce of Urban's power running game.
Elflein popped into the lineup when Marcus Hall, um, departed:
...and promptly helped eviscerate Michigan's defense, then Michigan State's, then everybody's this year. He is already one of the best pulling guards in college football and that is a haaaard thing to get good at. He was first-team All-B1G last year, and could be one of the top guards in the country this year. If I'm gonna break my Buckeye cherry finally, might as well get a future 1st round draft pick for value.
ADAM: Round 6, Pick 4: Vonn Bell, S, Ohio State 
Round 7, Pick 1: Jake Butt, TE, Michigan
Bell is also auditioning for the role of Malcom X
OFFENSE: QB J.T. Barrett (OSU), WR Jordan Westerkamp (Neb), OT Jason Spriggs, (IU), TE Jake Butt (UM)
DEFENSE: DE Shilique Calhoun (MSU), DT Adolphus Washington (OSU), S Vonn Bell (OSU)
Another round, another Buckeye. I can't expect my speed rushers to get home on every play, so I need someone who can cover. Might as well take the guy who might be the best safety in the conference. Bell's six interceptions and six PBUs immediately stood out when researching him, and they're actually indicative of his coverage skills. Even more impressive on film was his ability to support the run and tackle in space. He's practically a hybrid space player in that he's got the speed and athleticism to sit back, diagnose, and either pick up a receiver or jump up to stop the run. Throw over the top at your own risk.
On the other side of the ball, I've added the 6-6, 248 pound second coming of Coby Fleener. Butt's 72.4% catch rate and 7.3 yards per target in 2014 are pretty impressive considering last season's offense; Funchess also averaged 7.3 yards per target while Darboh averaged 7.1. Even so, Butt's 74.1% catch rate and 8.7 yards per target in 2013 are the floor for my expectations considering he'll be a year and a half removed from his ACL injury at season's start, he's playing in theHarbaughfense, and he's (presumably) catching passes from a quarterback nicknamed Captain Checkdown.
SETH: Round 7, Pick 2:  Jordan Lucas, FS/CB, Penn State
OFFENSE: QB Connor Cook (MSU), RB Corey Clement (WIS), WR Leonte Carroo (Rut), OC Jack Allen (MSU), OG Pat Elflein (OSU)
DEFENSE: HSP Jabrill Peppers (Mich), DB Jordan Lucas (PSU)
One of the best cornerbacks in the conference is apparently going to start this fall cruising around deep zones. To Penn State fans it signifies the sanctions-ravaged safety options once (also converted corner) Adrian Amos moved on were even more dodgy than starting a Norfleet-sized dude opposite Trevor Williams.
There's little question whether the 6'0/200 Lucas can handle free safety; for a big corner, he's a super-rangy, and a quite crafty zone player (he knew for example that Borges never throws to Dileo). Scouting reports invariably mention 25 passes defended before they stopped throwing at him late last year; some knock him for not intercepting more of those balls he's always in position to play. In the absence of Hull, Lucas has taken over calling the coverage (Wartman calls the run fits).
When he's not inserting himself into the Gardner-Gallon mind meld, Lucas is a physical tackler with physicalness and physicality, which he brings with physics. More importantly he does this in space, wracking up 10 TFLs in the last two years by blowing up receiver screens and setting the edge against the run. I get why a surefire NFL prospect like Lucas fell so low--there are some really good CBs in this conference--but with his versatility I don't imagine he would stick around much longer.
ACE: Round 7, Pick 3: DaeSean Hamilton, WR, Penn State
OFFENSE: WR Michael Thomas (OSU), WR DaeSean Hamilton (PSU), OT Jack Conklin (MSU)
DEFENSE: DE Joey Bosa (OSU), DT Darius Hamilton (RU), NT Austin Johnson (PSU), OLB Darron Lee (OSU)
The conference is thin on proven outside receivers this year. Without a top-flight quarterback, I'm going to need playmakers on the outside. As a redshirt freshman in 2014, Hamilton showed the ability to be both a field-stretching deep threat and a reliable possession receiver.
Early in the season, Hamilton was on pace for truly outstanding numbers. In the first five games of 2014, Hamilton had 502 yards on 36 receptions (13.9 YPC). That included an 11-catch, 165-yard season opener against UCF in which he did a little bit of everything—pulling down deep throws in traffic, working the intermediate sideline, and getting some tough yards on screens:
As PSU's offense imploded, Hamilton's output suffered. He'd surpass 60 receiving yards just once over the final eight games, and after averaging well over ten yards per catch in four of his first five games, he'd average double-digit yardage just once over those final eight games. He'd finish the season with 82 catches for 899 yards and two TDs, with his pedestrian YPC artificially deflated by an absurd number of very obvious screens as PSU tried to find a way to get any positive yardage at all without relying on the offensive line to do anything right.
Hamilton will have more help this year; Penn State's O-line probably won't be good by any stretch, but they shouldn't be the flaming pile of suck that caused Hackenberg to post numbers totally incongruous with his ability. That should benefit Hamilton quite a bit, and even in last year's terrible environment, he managed to move the sticks more often than any player in that offense had a right to do.
BRIAN: Round 7, Pick 4: Jourdan Lewis, CB, Michigan
Round 8, Pick 1: Tyler Marz, OT, Wisconsin
OFFENSE: QB Christian Hackenberg(PSU), QB Cardale Jones(OSU), RB Ezekiel Elliot (OSU), OL Taylor Decker (OSU), OL Tyler Marz (WI).
DEFENSE: DT Anthony Zettel (PSU), DT Maliek Collins (Neb), CB Jourdan Lewis (M).
Yeah, we are deep into Just A Guy territory at wide receiver already... and may have been from the start. It is not a thrilling bunch in the league this year.
In any case, I'm going to grab a guy who figures to be one of the league's best corners. Happily, he is not an Ohio State player. He is Jourdan Lewis, the one guy in last year's corner group who was utterly comfortable playing the nose-to-nose defense Michigan is going to deploy again this fall.
Lewis went from a guy who was consistently in great position but victimized by excellent throws and gypsy curses to a guy who had his bag of DB tricks working full time. Here he is against Carroo in a game where the rest of the Michigan secondary was lit up by--sigh--Gary Nova:
That was his season: generally in a dude's pocket, grabbing parts of said dude that are required to catch passes. He did not have a big season statistically but he was clearly Michigan's best DB on a team that was, Nova aside, pretty good against the pass. That was a true sophomore performance. This year is going to be his bust out. Also he is fire 100 fire 100 fire 100 at driving carts.
Then I will finally make my Captain Badger with the final Badgeteer: Tyler Marz. My brilliant strategy to put Melvin Gordon behind Wisconsin's offensive line was narrowly foiled by Ace a year ago. He snaked Marz out from under me one pick before I was set to complete the set. I'll grab him now, a year later and better. Marz was a 13-game starter for the Badgers a year ago as Gordon annihilated all comers. It was Marz who held up the best against one Joey Bosa, according to Joey Bosa:
Wisconsin's Tyler Marz made a strong impression on Bosa despite the Buckeyes' 59-0 thrashing of the Badgers in the Big Ten title game.

"I'd have to say the tackle against Wisconsin had to be the best, at least rankings wise, and (Jack) Conklin from Michigan State was really good, too. They were big, athletic dudes who really played well"
Ourlads scouting services also called him "the best left tackle the Badgers have had since Joe Thomas." Not bad.
CURRENT STATUS
NEXT
Probably some more Ohio State players go. And then more Ohio State players.