Draftageddon 2015: The Reckoning Pt 1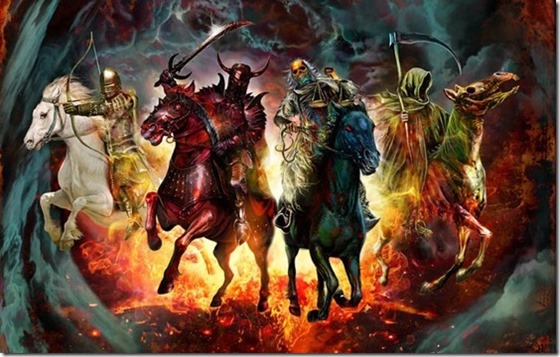 Our annual gimmicky Big Ten preview occurred. Then a football season occurred. And now that it's deeply offseason it occurred to us to do a wrap on that, roundtable style.
THE TEAMS:
-------------------------------
1. DEFEND YOUR TEAM
Brian: Christian Hackenberg got drafted ahead of Connor Cook. Therefore I had a good QB.
Seth: J-E-T-S Jets! Jets! Jets!
Ace:

Brian: Seriously though, flip out Hackenberg for Cardale Jones, who was neck and neck with JT Barrett for much of the year and got drafted and my offense is clearly the best running outfit available: #4 overall pick at RB, first-rounder at LT, returning IU All-American next to him, a legit dual threat superback/H-back type and a traditional TE, both drafted. Marz and Kugler were both upper-echelon college players not quite good enough for the league; Ball got hurt in fall camp and eventually left UW's team.
There's nobody else who can put that kind of rushing firepower on the field, or really anywhere close to it. The downgrade from Elliott to anybody else is enormous.
Seth:  Is it?
[Patrick Barron]
[After the jump: Brian gets thatsracist.gif about 3-3-5s. Spartan defensive backs are lamented. And someone in the comments will say they don't like this series]
Seth: Passing happens in football, Brian, and not only did Pro Football Focus literally write an article about why nobody should draft Christian Hackenberg but they used Cardale Jones as his inaccuracy comp. Connor Cook may have dropped down the draft once NFL GMs discovered he's a regular on RCMB but we all thought that was insane. Give him good receivers--check--and the best OL we drafted and it's over. As for running, MSU's Most Big Ten Thing Ever final drive in the championship game was Allen bashing 4-yard holes into Iowa's DTs. And I flanked that guy with Elflein and Glasgow.
At the conclusion of drafting nobody could argue about my offense or secondary, and other than injuries to Clement (whom I can replace with Peppers) and Jordan Lucas, all of those guys met expectations. The questionable bit was supposed to be DL. Ryan Glasgow, two exceptional Spartan DL and a Joe Schobert later and you'd be hard pressed to find a QB happy to stand opposite that front. I'm particularly proud of the last because I spent way too much time scouting him. I'm walking in with this.
Brian: You lose because you only have 3 DL and Kemoko Turay.
To be honest there's very little to pick from amongst the various defensive lines. The position was loaded this year. Three different teams saw three guys drafted. Ace noses ahead because Bosa was inexplicably there for him at #3, but the differences aren't huge except when it comes to the fact that Seth is trying to sell a 3-3-5 to Michigan fans.
Ace: Seth, you can't cite accuracy issues while pumping up Connor Cook. While all the attention is on the captaincy thing, that's the real reason Cook slipped as much as he did. Unless you truly believe NFL teams care that much about whether a guy is a jerk...
Seth: No, I chalked the senior "regression" to his OL being in and out of the lineup (particularly Conklin) and playing with an injured shoulder. The recklessness PFF graded wasn't part of his game until 2015; remember this was the guy with the crazy TD/INT ratios as a sophomore and junior.
Ace: Cook never broke 60% in any season of his career. Even though he was criticized, fairly, for being overly careful throwing the ball downfield.
Brian: I don't agree with that. PFF had Cook the top deep passer in CFB. His WRs were Burbridge and a bunch of 5'10" schmoes. He was clearly the top QB in the league over the course of the season despite the completion percentage; he's not great short but we all saw the Burbridge-Lewis matchup.
It does not matter, though, because 3-3-5.
Ace: That Cook criticism applied to his first two years, not last season. Only brought it up because Seth talked up his sophomore and junior TD/INT ratios. He's not very accurate short, he was great on deep balls last year, and he's clearly the best QB in this group.
Seth wins at QB but we're happy and amazed that Ace made it close.
Adam: I'm still happy with Barrett, albeit not as the no. 1 overall pick. He's a better runner than my running back, completed 63% of his passes on 6.3 ypa, and I'm pretty sure he would have had plenty of time to operate behind my offensive line. Though he probably needed some receivers to throw to, which I, uh, didn't exactly provide.
Ace: I'll note that Jake Rudock had the best conference-only passer efficiency of any of our QBs save Jones, who didn't hit 100 attempts. Unfortunately I whiffed on half my pass-catchers if we're including the tight ends. Why I put so much trust in the Penn State passing game is beyond me.
Brian: 6.3 YPA is real bad, Cook is a jerko, and Rudock was not that Jake Rudock for half the season, so what I'm saying here is my run game is bonkers and everyone's defenses are pretty similar and therefore I should get the imaginary trophy.
Everyone's LBs are also close to the same: one very good player, one meh player, and then either injury incompletes (Whartman-White, Ed Davis) or solid college players.
Also, Ace, I think you should be protesting a bit harder about the "defenses are equivalent" business.
Ace: Yeah, I've been a little passive because there are major holes in my offense, but my defense is clearly the best. I kind of thought that was assumed. One unfortunate injury to Darius Hamilton, one unfortunate choice of an MSU safety, and otherwise no holes to speak of.
Seth: I'll give Adam a point there because I thought Raekwon McMillan established himself this year. And it's not his fault Ed Davis got hurt. Joe Bolden though…
Ace: I do think Brian has the weakest linebacker group, but that's probably the position group you can most afford to be underwhelming.
Brian: My linebacker group isn't that bad. Biegel is a very good player and Whartman-White is an injury incomplete who was expected to be terrific. Ross is... not Joe Bolden.
Ace: It's just not that impressive outside of Biegel, either. Wartman-White's injury is obviously a big factor there.
Brian: At least I didn't injure half my team like someone did. COUGH COUGH ADAM
Ace: Everyone has at least one ugly spot in the secondary, too, while otherwise being somewhere between good and excellent.
Say you had to invite one of these secondaries to a potluck…
Adam: I still like my secondary. A second-round pick and a guy who I thought played really well last year as my safeties, and a fourth round pick and, even though he's a Spartan, a dude with seven PBUs and three picks. My offense was just a pile of injuries.
And Jake Butt.
Seth: I move to disqualify anyone with a Sparty in the secondary. At least my "hole" there is an injury incomplete who got drafted.
Ace: Adam, let's be real, you watched Demetrious Cox play last year.
Adam: Ugh yeah fine, I should know better than to try and fleece you guys with mediocre numbers. I do like 3/4 of my secondary.
Seth: Since offense (including passing) and defense both count and Brian's already sunk to "all 3-3-5s are GERG"-icism I shall stipulate that Peppers, Peppers, Peppers, Peppers, and Peppers, and I win.
Ace: I'd have a serious argument if I'd drafted Jordan Howard, but I did not do that.
Brian: That's another question.
-------------------------------
2. BEST PLAYERS WE LEFT BEHIND?
Ace: Since I already mentioned him, might as well lead off with Jordan Howard.
Brian: Desmond King was also a huge omission.
Ace: I was wrestling between him and Darius Hillary for my second corner spot. I have regrets. Anthony Walker would've been an upgrade in the middle for most of us.
On second look, make that all of us.
Brian: Yes, I picked James Ross over someone who actually got on the field a lot.
Seth: DL was deep this year but I had to pick between Kemoko Turay and a Penn State walk-on we'd never seen play and chose...poorly. Carl Nassib was excellent this year as a looping Matt Godin on spinach.
Michigan didn't have to face Nassib in last year's game, but he was a backfield-wrecking addition to a great DL before that. [Mike Pettigano]
Brian: Can I put in a shout for Jehu Chesson? Like Rudock, his in-season improvement was remarkable; I'd rather have him than just about anyone we actually drafted at WR.

Seth: Chesson absolutely belongs on this list.
Ace: Before we move on from Penn State guys who came out of nowhere, Saquon Barkley would've been nice.
Brian: Very tough to project a true freshman behind that OL to do anything, but yes.

Three of us took Michigan State Secondary Person over Anybody Else.
Seth: I was mad at you guys then for passing over Marcus Allen.
Adam: I could have picked Burbridge and took Shelton, which...oof.
Ace: Ooooooof.

Brian: Wow.
Adam, you didn't have to throw draftageddon to suck up to everyone.
Ace: Along those lines, I chose DaeSean Hamilton over Chris Godwin.

Adam: Advanced stats: usually love 'em, but that didn't work out so well this time. His catch rate was pretty bad in 2014.
Adam: Brian, you read that story about Durkin intentionally losing his one-on-one basketball game to Harbaugh, right?
Brian: I am not as insanely competitive as Harbaugh even if I once threw a War Sun at someone in a heated game of Twilight Imperium.
This is maybe not my best argument.
Ace: In the category of MSU DBs vs. Anybody Else: either of Northwestern's corners.
Adam: A painful memory I just recalled is that when I was scouting my second corner it came down to VanHoose vs. Cox.

Ace: How have we not mentioned Nate Sudfeld yet?
Adam: BARRETT WOULD HAVE BEEN FINE IF URBAN WOULD HAVE JUST ROLLED WITH HIM FROM THE START is maybe tangentially related to the Sudfeld miss (and is also something I felt needed to be worked in here at some point).
Ace: Another inside linebacker who outperformed most of our inside linebackers: Josey Jewell. But none of us watch Iowa.
-------------------------------
3. ANY OTHER MICHIGAN PLAYERS YOU WOULD HAVE SUBSTITUTED FOR A GUY ON YOUR TEAM?
Fuller
Seth: Chesson was mentioned.
Brian: In retrospect I should have left Zettel on the interior and taken TE-wrecking Chris Wormley as an SDE.
BiSB: I'm guessing you would also swap out Wayne Lyons and Montae Nicholson for... well, anyone else in Michigan's secondary?
Brian: Also yes.
Ace: Same here in the case of RJ Williamson.
Brian: In retrospect Blake O'Neill was  tiny bit more valuable than Brian Cole, my comedy Brian-never-takes-a-punter pick.
Ace: I'm sure there were better choices out there, but given I took two injured Penn State tight ends, I'd happily insert AJ Williams on my team. 2014 Ace is astounded by that sentence.
Adam: 2014 Everyone is astounded by that sentence.
BiSB: Wait until 2014 Everyone hears about 2015 Everything.
Seth: Time travelers announced 2015 Everything in the stadium but unfortunately there were only a few dozen Utah fans around to hear it.
BiSB: And they will only listen until "Undefeated Iowa" is uttered.
Adam: I know Chesson is in the question but what he became is what I was trying to achieve with the RJ Shelton pick so yeah, that one hurts.
Seth: As long as Turay gets me off with an injury incomplete I don't have to dive into the depths of Michigan DL I should have taken instead. But I could have lived with slightly less good punting and gotten just as good kicking with a single Kenny Allen, and Spring 2015 Everyone is probably really happy to hear that.
Also my gamble of Dudek returning didn't pay off. I wish I could say I was thinking of Chesson with that pick but honestly I was scouting Wisconsin's Tanner McEvoy as a 6'6" receiver.
Ace: The only other one I can think of is inserting Magnuson into my lineup in place of injury casualty Kodi Kieler. In general, we picked all the good M guys—and some bad ones—and the undrafted guys other than Chesson were at positions of relative strength in the conference.
BiSB: Does NO ONE have room for a Tongan Terrorback?
Ace: As a replacement for my intended H-back, Kyle Carter, absolutely.
Adam: In retrospect, yes. I should have swapped out Pierson-El for the Tongan Truck. That's even if Pierson-El was healthy; I would have done better to theoretically run more considering the makeup of my line, QB, and RB.
-------------------------------
4. WE DRAFTED A LOT OF RIVALS AGAIN. OTHER THAN THE INJURIES DID WE OVERRATE THOSE GUYS? WHICH GUYS? WILL DRAFTAGEDDON 2016 BE AS LITTERED WITH HATEFUL THINGS?
Ace: We won't be drafting as many MSU defensive backs this year. That much is clear.
Seth: Geronimo Allison and Josh Ferguson were both good value picks but I still don't see what's to like about Ted Karras, and the Angry Mike Dudek Hating God is clearly a thing.
Ace: We collectively took a ton of Buckeyes and didn't really overrate any of them outside of the quarterbacks. Thankfully, most of them are off to the NFL.
Reaching into the pile of Buckeyes was distasteful, but a good way to find NFL prospects. [Upchurch]
Seth: "collectively" is relative.
Brian: Yeah, we accurately pegged that OSU would be crazy talented. We did not project that Tim Beck would be disaster as OC.
Ace: I'm guilty for taking more than my fair share of them, but if anything I probably should've taken more. We definitely underrated the Spartan DTs and overrated pretty much everyone else.
Adam: Seth, it's interesting that your Illinois players are value picks and the one I took, a guy who turned into a sixth-round NFL Draft pick, you don't like.
Ace: I'm not getting the Karras thing considering he went really late.
Adam: I know, I just think Karras was an above average O-lineman for a 24th-round pick. I'm not going to go die on the Ted Karras hill, just an observation. As I alluded to earlier, I definitely overrated RJ Shelton and Demetrious Cox.
Seth: Ferguson is Ace's pick. I only took two Buckeyes—Elflein worked out, and Jalin Marshall put a hurt on Michigan. But re: Marshall, Braxton Miller moved to H right after I made that pick. Jalin turned out to be the odd man out in the pile of talent, got a 7th round grade that didn't respect his outside potential at all, and went undrafted.
BiSB: Anywho, next year Ohio State is going to have like 14 or 15 real position battles, so there will be some real risk with selecting Buckeyes.
Ace: Barrett, McMillan, and Elflein are the only surefire high picks of the Buckeyes we drafted last year.
Onetime Michigan commit Gareon Conley will probably get drafted this year. And next. [Upchurch]
Seth: Don't forget Cameron Johnson
BiSB: Sam Hubbard, Jamaraco Jones and Gareon Conley will be starters.
Ace: There's plenty to pick from among emerging defensive guys, but any offensive skill player is going to be a huge gamble.
BiSB: Beyond that, it gets anywhere from "not a lock" to "shruggie motion" pretty damn quick
Adam: Yeah, and Barrett shouldn't have been the no. 1 overall pick. Talented, but I won't be so cocky next time when it comes to a guy who's in a legitimate battle for a starting spot.
Ace: Signed, Guy Who Took Dontre Wilson In 2014.
Seth: I ended up with the best quarterback at #2 and yet I'd argue Joey Bosa was underrated at #3 overall. In a world where D.J. Durkin doesn't try to play an Urban Meyer running offense 10 on 11, Michigan still got Jake Rudock knocked out and couldn't run to Bosa's side. He's the best player the Big Ten has had in a long time.
Ace: MSU is going to be a tough team to pick from this year, too. One of their RBs will probably be worth a selection in retrospect but it's hard to grab one guy from a three-headed backfield. Meanwhile, they lost Cook and Burbridge. McDowell might be the only guy on the whole team who gets taken early.
-------------------------------
5. SINCE DRAFTAGEDDON IS ESSENTIALLY OUR BIG TEN PREVIEW, WHAT DID WE GET RIGHT/WRONG THAT PREVAILING DIDN'T?
Ace: Phil Steele left Jake Butt entirely out of his preseason All-B1G list, which went to four teams, while we had him as the clear-cut top TE in the conference. Point: homers.
That list, for those who want a reference:
OFFENSE
1st TEAM
2nd TEAM
3rd TEAM
4th TEAM
QB
Connor Cook, MSU
JT Barrett, OSU
Christian Hackenberg, PSU
Nate Sudfeld, IN
RB
Ezekiel Elliott, OSU
Jordan Howard, IN
Akeel Lynch, PSU
Derek Watt, Wis (FB)
RB
Corey Clement, Wis
Justin Jackson, NW
Josh Ferguson, ILL
Madre London, MSU
WR
DaeSean Hamilton, PSU
Jordan Westerkamp, Neb
Macgarrett Kings, MSU
Marcus Leak, MD
WR
Leonte Carroo, RU
Jalin Marshall, OSU
Alex Erickson, Wis
Amara Darboh, UM
WR
Michael Thomas, OSU
Geronimo Allison, ILL
Tevaun Smith, Iowa
De'Mornay Pierson-El, NE
TE
Josiah Price, MSU
Nick Vannett, OSU
Kyle Carter, PSU
Jake Duzey, Iowa
C
Jack Allen, MSU
Dan Voltz, Wis
Robert Kugler, PU
Billy Price, OSU
OL
Dan Feeney, IN
Ted Karras, ILL
Kyle Kalis, UM
Geoff Mogus,. NW
OL
Pat Elflein, OSU
Austin Blythe (C), Iowa
Chris Muller, RU
Angelo Mangiro (C), PSU
OL
Jack Conklin, MSU
Tyler Marz, Wis
Alex Lewis, NE
Josh Campion, MN
OL
Taylor Decker, OSU
Jason Spriggs, IN
Keith Lumpkin, RU
Andrew Zeller, MD
DEFENSE
1st TEAM
2nd TEAM
3rd TEAM
4th TEAM
DE
Joey Bosa, OSU
Theiren Cockran, MN
Jihad Ward, ILL
Dean Lowry, NW
DT
Anthony Zettel, PSU
Austin Johnson, PSU
Vincent Valentine, NE
Malik McDowell, MSU
DT
Adolphus Washington, Ohio St
Darius Hamilton, RU
Maliek Collins, NE
Lawrence Thomas, MSU
DE
Shilique Calhoun, MSU
Drew Ott, Iowa
Kemoko Turay, RU
Yannick Ngakoue, MD
LB
Steve Longa, RU
Ed Davis, MSU
Joe Schobert, Wis
Riley Bullough, MSU
LB
Darron Lee, OSU
Nyeem Wartman, PSU
Raekwon McMillan, OSU
David Santos, NE
LB
Mason Monheim, ILL
Joshua Perry, Ohio St
DeVondre Campbell, MN
TJ Neal, ILL
LB
Vince Biegel, Wis
Joe Bolden, UM
Desmond Morgan, UM
Quentin Gause, RU
DB
Nick VanHoose, NW
Briean Boddy-Calhoun, MN
Desmond King, Iowa
Jabrill Peppers, UM
DB
Jordan Lucas, PSU
Eric Murray, MN
Eli Apple, OSU
Frankie Williams, PU
DB
William Likely, MD
Sean Davis, MD
Nate Gerry, NE
Jordan Lomax, Iowa
DB
Vonn Bell, OSU
Michael Caputo, Wis
RJ Williamson, MSU
Tyvis Powell, OSU
SPECIAL TEAMS
1st TEAM
2nd TEAM
3rd TEAM
4th TEAM
K
Brad Craddock, MD
Rafael Gaglianone, Wis
Paul Griggs, PU
Griffin Oakes, IN
P
Peter Mortell, MN
Cameron Johnston, Ohio St
Sam Foltz, NE
Blake O'Neill, UM
KR
Janarion Grant, RU
RJ Shelton, MSU
William Likely, MD
Jalen Myrick, MN
PR
De'Mornay Pierson-El, NE
Jalin Marshall, OSU
Frankie Williams, PU
William Likely, MD
Seth: I've got to use this opportunity for some self-credit for picking Joe Schobert. Vince Biegel was a guy whom serious Big Ten generalists knew about, but your average Michigan fan hadn't heard of since most of us have probably encountered an actual badger since the last time we played Wisconsin. Even that was silent on Schobert (Steele's 3rd team). Here's PFF after the season:
he was very good against the run and ranked No. 1 in the nation among 3-4 OLBs in pass-rush productivity, having recorded nine sacks, 14 hits and 29 hurries. He's a second-round talent who might slip much further than that in the draft.
I found him amidst a thorough diagnosis of how Ohio State picked that defense apart, so score one for the MGoProcess.
Corey Clement played in three games and was healthy for one after looking like the second coming of Tevin Coleman (or the next great Badger back) as a freshman. [courtesy UW Athletics]
Also while we've got Steele's page open he called VanHoose a 1st teamer and we didn't listen.
Ace: I was dumb enough to buy into the preseason DaeSean Hamilton hype.
Seth: To be fair "this guy will be a magnet for screens" was true; I don't think anyone would have predicted that Hackenberg's passes to the flat would find turf as often as hands.
Ace: …if they hadn't watched Penn State in 2014, perhaps.
Seth: Well Steele apparently hadn't either since Angelo Marino made his 4th team (as did Billy Price), and two Rutgers OL made his 3rd. I thought we did pretty good, barring a few injuries to Spartans, at identifying good players at positions that don't get talked about often. We knew to stay away from a lot of guys who get talked up by home teams--Mason Monheim, David Santos, Jihad Ward, TJ Neal, Sojourn Shelton, Boilermakers, and Sean Davis until the very end--and properly rated valuable up and comers like Peppers, Ngakoue, McDowell, and Hillary.
Ace: Ward and Neal are pretty good players, and Wisconsin's secondary was so lights-out last year I'm not sure we should be that happy about passing on Shelton. But we didn't draft any Penn State O-linemen, and for that alone I think we fared better than Steele.
BiSB: Neither Steele not Athlon had Jourdan Lewis among their top 8 CBs
Ace: Everyone missed on Aaron Burbridge, but at least we didn't draft Macgarrett Kings. Steele had him as a third-teamer. Also, while injuries played a huge part, a major miss by both the experts at large and Seth on Corey Clement. I don't think anyone anticipated the Paul Chryst transition would go so poorly.
Seth: Clement has to be an injury wash. He had 16 carries while healthy, all against Alabama.
Ace: True. The rushing offense in his absence didn't exactly inspire confidence, though. Usually Wisconsin can plug-and-play a guy who'll get 6-7 YPC.
Adam: BTN.com also had him on their preseason All-Big Ten team.  No surprise here, but we excelled at picking Michigan players who were key contributors last fall that others had yet to notice- Lewis, Wilson, the Glasgows, Butt, et al. On the other hand, we ran into another situation like Wisconsin's run game in thinking that State's secondary was way more plug-and-play than it turned out to be; Steele only had one Spartan DB on his four-team-deep list.
Brian: We also successfully badgered Ace into taking Rudock, which was on point... eventually.
[It's getting long so we'll post the rest of the roundtable another time]