Winner gets a box canyon. And a FLAG! (I think. I've only seen the first 2 seasons)
Author identity reminder: Seth=Misopogon. Misopogon=Seth. Everyone else was using their names, so hi. Apologies for any confusion.
Gratuitous promotion of my thing again: Adopt a Shelter is a week from Saturday. Last chance if you want to help. I got a photographer (Thanks Scott!) Also thank you to everyone who has donated gifts so far—Thanksgiving guests were remarking at the awesome pile of loot, which led to lots of bragging about the blog all night. WIN! Bigger win for the kids.
LATE BREAKING DIARIST OF THE WEEK SCREW THE REST OF YOU GUYS THIS IS ALMOST THE AWESOMEST THING EVER EXCEPT HE DOESN'T SPELL 'CONVOY' RIGHT:
Also I left out Lordfoul's HFT. /Update.
Scouting Ohio: They are in totally different colors than we are; therefore they are evil and must be stopped. For this we turn to Blue Team Arbor Gulch Commander Leonard L. Church.
: Weekly scouts, report in! Brhino! BlueSeoul Maize_in_Spartyland! THE_KNOWLEDGE! Enjoy Life! Wolverine In Exile! ST3! stubob! oriental andrew! Jeff! Lanyard Program! Report!
ALL: Here!
: Some of you have been charged with scouting the enemy and determining his weaknesses. What are your findings?
Brhino: Sir, we analyzed the performance of known Buckeyes versus common enemies and found them quite lacking on all fronts, though one of those was in part due to a complete Bauserman malfunction.
: Can we recreate this malfunction?
Brhino: Not likely sir. We do have reports of mysterious markings of unknown origin on the individual known as Braxton, but Gordon Gee assured us that every guy on the team with ink who hasn't been caught yet is completely innocent, and concluded that no further investigation is necessary.
:Thank you. BlueSeoul! Did you learn anything, or did you just spend all week on the front page making comparisons between Fickell and Adam Sandler?
BlueSeoul: We found much, sir, and may I say your rendering has improved dramatically over successive versions of the Halo series.

: Your findings.
BlueSeoul: Well I watched seven games, and wrote two bumped diaries on recent rounds versus Penn State and versus Purdue, both losses. They have an extensive arsenal and much talent, but they also lack any sort of intelligence.
: You mean they don't have any spies?
BlueSeoul: No, I mean they're a bunch of dumbfucks who jump around randomly and run each other over with the Warthog, or the Puma, or whatever you call that Brewster guy.
: Good work man. I would give you another MGoCommendation but that might get you promoted above me some day and I can't have that. Maize in Spartyland!
MiS: Well you know I track upsets but I don't think Ohio's got what it takes. They're basically Nebraska with better players and dumber coaches.
: Good. Future dude:
THE_KNOWLEDGE:
.
yes.
THE_KNOWLEDGE:
THE_KNOWLEDGE: Michigan will win, and win a BCS game. THE_KNOWLEDGE called Urban Meyer. TOP FRIEND announcement coming soon. This is all very important.
: Excellent. The rest of you, give me the bullets:
: In appreciation for all of their hard work this season, the hardworking weekly guys are your co-Diarists of the Week. Next we will move on to a wallpaper and some good stuff on the board, but first, jumping fest.
ALL: JUMPING FEST!
Wallpapers:
Top left: monuMental. Top right and bottom left: MZone. Bottom-right: mikoyan.
Best of the Board:
What, other than people responding "Beat Ohio!" to everything? Okay a few things:
A-DOH!
HT WolverineInABag. 2012 Ohio DE Adolphus Washington dropped Michigan from his consideration awhile ago, and this quote from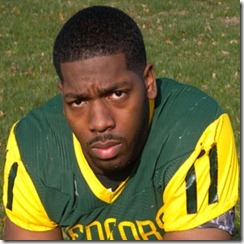 his Ohio State commitment interview with 247 can tell you why:
"It's the education part," Washington continued. "I know all these schools athletically can offer me the same thing. The academic support at Ohio State, there is no way you can fail. Even if you're giving minimal effort there is no way you can fail."
Somebody ought to look and see if this is true. How many guys have failed out from Ohio State in the last five years or so? All I know is that the last time a Michigan kid said something like this he was very shortly standing outside the team hotel with his bags packed and his collegiate career in Ann Arbor over.
MY MOTHER'S ANSWER TO ENDING BACKSEAT VIOLENCE:
Texas A&M's move to the SEC gets him out of big bro's shadow. Would you want to give up the rivalry? It might make life easier I guess, but ultimately no: I want to play the Spartans and beat them every year. I'd be happy, however, if they left for the MAC.
PAYING DUE RESPECTS
MichiganPhotoRod provides a guide if you're planning to visit the final resting places of Schembechler, Yost, and Ufer.
NO MORE COUNTDOWNS
There is
 more day until the day of days.