Block/Charge: Loyola-Chicago
A blue day. A shoe day. Ere the sun rises! [Patrick Barron]
Something's been missing to take the edge off before Michigan games since the free programs ceased being economically viable: scientific gameday predictions that are not at all preordained by the strictures of a column in which one writer takes a positive tack and the other a negative one. Something like… Punt-Counterpunt, except for basketball.
BLOCK
By Bryan MacKenzie
Everyone loves an underdog. It's a big part of what makes March so much fun. Invariably every year a double-digit seed bombs their way into the Sweet 16 - or beyond -  and we get to learn about their little quirks and storylines and idiosyncrasies. Remember Dunk City? Havoc? George Mason? They are fun stories with fun, new characters. And just as importantly, unless your team is one of the Goliaths slewn (slewed? slained? slewned?) by these Davids, their stories are harmless and free from the usual baggage that comes with established foes. Loyola-Chicago isn't a long-standing rival. They never beat Michigan for a key recruit. They aren't coached by an archetypal Evil Coach like K or Cal or Boeheim.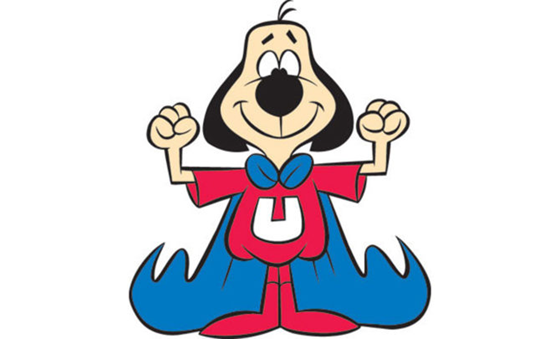 But take a look at Michigan with those same fresh eyes. Pretend for a moment that you just emerged from a century-long coma, and observe these Wolverines. They are led by a 5'nothing" point guard who has shut down some of the best point guards in the country through sheer force of aggrievement. He launches ludicrous sky hooks and teardrops over guys a foot and a half taller than him. He has the biggest mood of all the moods. 
Their captain and shooting guard is a 2-star who they stole from Harvard. Their best shooter and 6th man of the year is a guy who transferred from Division 3. Their best player is from 7,000 miles away and who apparently learned his (fluent) English by watching, like, the Bad Boy Pistons and Joe Pesci movies. They have Jordan Poole, who... my God, Jordan Poole.
They play precise, intricate basketball. They run the kind of offense that overmatched teams run to try to manipulate matchups. They play White Wide Receiver Adjective defense.
Take the names off the front of the jersey, and this is a "Cinderella team." It's just that if John Beilein were your Fairy Godmother, the pumpkin coach wouldn't have needed horses because it would have gotten 37 miles per gallon, and it wouldn't have turned back into a pumpkin for like three or four weeks. And the coachman would have shot 37% from three. 
There's no question that Loyola has captured lightning in a bottle. You don't get to the Final Four as an 11-seed without a little magic. But some combination of John Beilein's wizardry, the timely emergence of talent, a coalescence of karma and chemistry, and the right coins being tossed in the right wishing wells has led a nondescript bubble team to rattle off 13 straight wins (including seven Top-30 wins), and has them once again eyeing a ladder and a pair of scissors. 
When you boil it down, this is a basketball game. If Michigan hits, they win. If they don't hit, they might still win. That's good enough for me.
Michigan 74, Loyola-Chicago 63
----------------------------
CHARGE
By Smoothitron
Three hundred and fifty fanbases a year end the season knowing the wrong team accomplished what they desperately wanted for themselves. We try to avoid it. We do our best to apply reason to it. We acknowledge and honor fantastic achievements like conference championships and Final Four runs, but with each of these banner's sweet memories comes the inescapable shadow of what-could-have-been. It's the price we pay for the elation of another glorious B1G tournament, or Jordan Poole answered prayer; we treasure them on their own merits, but we ache for them to be the stepping stones to something more. We know these moments need no specific coda to give them meaning, but when that light at the end of the tunnel just keeps getting bigger, it becomes incredibly difficult to separate the joy from the regret.
Look no further than Michigan's last Final Four team for the perfect example. Michigan has had a run of recent success under Coach Beilein that even this fickle fanbase has no choice but to look back upon fondly. Images of the brashest Canadian blowing kisses and a kid from Detroit clapping in the face of those that doubted his toughness dance in our heads. Mention 2013, however, and something altogether different burns brightest in our minds.
Team 97 earned a protected seed in the NCAA Tournament, claimed 3 consecutive wins over Kenpom top 10 teams on their way to Michigan's first Final Four in decades, and its star player was a National Player of the Year that drilled a shot only very recently challenged for the title of Michigan Basketball's "The Shot". Even within the title game, we had an insane hot streak from a bench player put us on all cloud 9, if only for a few minutes. Despite all this, an inexplicable, inescapable call dominates their legacy.
Optimism pervades the Michigan community regarding this game, and not without reason. I've looked at the advanced stats, they look good. I've consumed a borderline-irresponsible number of takes regarding this matchup; people are mostly picking Michigan, and those calling a Loyola win are playing Major League Feelingsball. When common sense and the numbers agree in your favor, it's a wonderful place to be. There is no good reason to believe Michigan will lose this game, but I've seen Jordan Morgan's layup hang for eternity on the rim before falling harmlessly away. I've seen a Kentucky team with no shooters hit almost 70% of their threes, including the game-winner in our best defender's grill. I've seen a Derrick Walton jumper that was absolutely destined to take us to the Elite Eight carom away.
There are reasons behind every win and loss, but those reasons don't have to be any good.
Loyola Chicago 68, Michigan 62