The BLACK PIT of NEGATIVE EXPECTATIONS
[Patrick Barron]
9/1/2018 – Michigan 17, Notre Dame 24 – 0-1
Ah so it's this bit again. The bit where some people pick up on a factoid and yell about it a lot and other people yell at them about it. The bit where everyone's mad and trying to take it out on someone.
I mean, I get it. Any properly scientific assessment of which football program it is the least fun to be a fan of will find a way to exclude Kansas for not actually being a football program and stick Michigan at the top. Nobody got into this to fight about the level of doomed we are every 3-4 years, never beat anyone of consequence, etc.
But I don't want to do it again. I've done this three times before, once per coaching era this blog has seen the end of, and I've done all the stuff already: preaching patience, gallows humor, being legitimately angry, calling for various heads, writing about mattresses. I don't really feel like doing it all over again. I don't care to evaluate the precise moment at which a person should be fired, or to point out that people are being ridiculous for wanting a person to be fired, or to create big lists of the next person to get fired. Neither do I want to sagely counsel the fanbase from the Tower Of Reasonability. This is not content it feels worthwhile to produce.
If you're mad, fine. If you're mad at the people who are mad, fine. I'm not going to argue with you.
---------------------------------------
Let's talk about the
BLACK PIT of NEGATIVE EXPECTATIONS
The BPONE is a state of mind in which no part of a football game is enjoyable because it is merely a prelude to some pratfall made more embarrassing and or painful by whatever minimal, temporary successes are experienced prior to the pratfall. Thus a kick return touchdown—that rarest butterfly, one the game is steadily trying to erase—during which your author's only reaction was internal and, I quote, "whoop-de-damn-do."
Going down 14-0 more or less immediately by blowing coverages on third down, getting beat over the top by battleship WRs, and having a shoulda-been interception ripped away by a 5'10" guy immediately puts you in the pit. The general shape of the offense provides a steady stream of pit reinforcement, to the point where my Twitter timeline's reaction to Michigan providing a vague sense of hope at the end of the game was "I hate myself for having this hope." This feeling of cynical dread was vindicated by the sack/strip that had to have been coming and did indeed come.
The more time one spends in the BPONE, the more permeable its membrane. Last year large swathes of the Michigan fanbase descended into it after Michigan had an extra point blocked. At the time Michigan led 20-14. Scoring the rest of the way was 17-0 Ohio State. When entering the BPONE is clearly a good choice, future opportunities to mitigate emotional harm by being miserable in the present are more likely to be taken.
The flaw in BPONE operations is of course the impossibility of mining any enjoyment out of your experience. BPONE sufferers assume a football game is a negative emotional event and spread those negative emotions out more broadly. Only if the team should actually come back and win will any regret be felt, and pffffffffft. I'm in the pit, baby! I know for a stone cold fact that a punt snap will somehow lodge itself in the facemask of the punter. I feel it in my bones that the one time we jump a route in this game the ensuing interception will bang off the defensive back's hands and lodge itself in the facemask of the opposition 50 yards downfield.
Tweeting from the BPONE is inadvisable and very, very difficult to avoid.
Sickens me that you went to u of m and you got the nerve to throw a tweet up like this. When they turn it around which they will. Don't be the one trying to say you knew they would from the jump. IDGAF what you did a Michigan, these guys don't deserve that neither does the team! pic.twitter.com/UNgWwHiLRf

— Khalid Hill (@Thatboylid80) September 2, 2018
Checking your mentions will significantly deepen the pit and is likely to lead to BPONE-influenced tweeting, which is inadvisable. In fact, communicating in any form from the BPONE is inadvisable.
Alcohol will not improve anything but will be consumed in quantity anyway.
At some point repeated defeats will create an OMINPRESENT BLACK PIT of NEGATIVE EXPECTATIONS. OBPONE is a severe condition with consequences such as writer's block, writer's block, and writer's block. The only cure for OBPONE is a new season, but yo-yo-ing in and out of OBPONE makes individual occurrences of BPONE more severe.
Escaping this cycle of cynicism and recrimination requires John Beilein, who is not available for football purposes.
[After THE JUMP: some stuff]
AWARDS
Known Friends And Trusted Agents Of The Week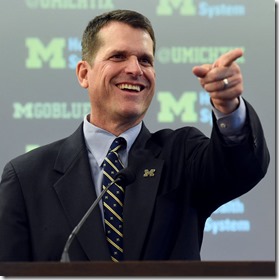 you're the man now, dog
#1 Chase Winovich. Winovich looked like Michigan was trying to block him for most of the day, picking up 3.5 TFLs and a sack. He also forced the errant throw on Brandon Watson's interception. His roughing the passer call was weak at best.
#2 Ambry Thomas. Touchdowns are precious.
#3 Devin Bush. Displayed his sideline to sideline ability with frequency and had another rabid squirrel sack. Maybe at fault on a Wimbush scramble.
Honorable mention: The receivers were pretty good.
KFaTAotW Standings.
Who's Got It Better Than Us Of The Week
Kickoff return was kind of sweet though. 
Honorable mention: Uh. Winovich things?
MARCUS HALL EPIC DOUBLE BIRD OF THE WEEK.
Every pass blocking incident.
Honorable mention: Hawkins gets the ball yoinked; Hill gets beat over the top. Many incidents where the DEs got around the edge but the DTs did little to nothing. Dropped FG hold.
[After THE JUMP: why]
OFFENSE
[Fuller]
What were you doing in practice? Was it football? I feel like it couldn't have been football if Jon Runyan Jr told the media that he was able to win 8 of 10 times against Rashan Gary and Chase Winovich. Runyan won approximately 0 of 10 times against DEs against Notre Dame, once giving up a sack by letting a DL by him to the left when the line was sliding to the left.
I thought this was going to be bad—the tackles got a 1 in the season preview—but even I am shocked by how bad it was in the cold light of morning. Runyan looked so bad it boggles the mind that any amount of practice would not have turned up a better player more or less immediately. It boggles the mind that Michigan was so desperate to replace him last year that they played Nolan Ulizio and Juwann Bushell-Beatty over him and he was still the locked-in left tackle starter since the beginning of fall camp, and a locked-in starter at right tackle even before that. It boggles the mind that Michigan didn't even think of trying Ben Bredeson at tackle, that James Hudson didn't blow past Runyan in spring, that Jalen Mayfield didn't do so in fall.
Maybe Runyan just had the worst three hours of his life at the wrong time and it'll get better. I can't imagine that actually being the case. Runyan is a redshirt junior. He's done most of his developing already. That performance was the equivalent of John O'Korn's start against Indiana in 2016. He's got too far to go, no reason to expect he'll get there, and not enough time left for a fashion makeover.
He'll start next week. We'll see how long that lasts.
Under the circumstances. Patterson's first start went about as well as possible given his pass protection. I don't know where this stat comes from but it feels about right:
21 QB pressures on 42 pass plays. Runyan accounted for 8 pressures and all 3 sacks. Gotta bench him. JBB also accounted for 7 pressures, need to look at benching him too.

— nunya (@jacob_g2013) September 3, 2018
Patterson wasn't able to go deep except once, hit that, and completed two-thirds of his passes for 7.6 YPA. The interception wasn't great but we've seen enough assaulted QBs for one lifetime; in terms of bad decisions per angry person trying to kill you Patterson did well.
Dylan McCaffrey's cameo was fine. There was a palpable difference in arm strength between McCaffrey and Patterson, and one of that seemed like it would be relevant if McCaffrey needed to throw anything more than ten yards, which IIRC he did not. Harbaugh mentioned that he was still growing into his frame and needed time to build that velocity. That was apparent.
Where is Chris Evans? Apparently healthy but got two carries to Karan Higdon's 21. I thought Higdon did about as well as could be expected save for one cutback he made but not quite fast enough to escape the last linebacker before he hit the safety level; I still thought we'd see something closer to parity.
Wide receivers looked pretty good, at least. Nico Collins straight up went by one of ND's touted outside corners on his long reception; Grant Perry was his usual self when people remembered to throw it to him; DPJ was able to get open pretty frequently.
DEFENSE
[Fuller]
FFS. A shut-down second half brought the defense's performance up to acceptable-ish if you flip one event: Brad Hawkins losing out on an armpunt to a guy named "Finke," which has to be up there for least intimidating WR names in history. Even with that ND didn't get over 300 yards by much (they were at 339); what they did get was mostly Wimbush scrambling around and those deep thunks to tall guys.
Wimbush scrambling around. Michigan started this game with Lawrence Marshall and Bryan Mone, which set two solid years of Mike Dwumfour hype on fire. He and Solomon rotated in but it felt like the former two were starters in both name and snaps, and that's a whole different world. Specifically in this game it was a world where when one of Michigan's DEs came around the corner there was a big gap between said DE and the DT to his side of the line, allowing Wimbush to step up and either run or throw.
If the DEs were getting around at ten yards that's on the DEs. If they were getting around at 7 or 8 that's on the DTs. It felt like it was almost all on the DTs. You don't expect much pass rush from them; you do expect them to at least push the pocket closed so that those easy broken field plays don't occur.
Deep thunks to tall guys. There were only two, actually, chunks of 26 and 28 yards, one over Hill. Hill's was a little alarming. He was beaten clean in a way we didn't see all of last year and was interfering in a 15-is-better-than-TD way. It didn't happen again, at least.
[Bryan Fuller]
Why? The other deep thunk saw Noah Furbush in one on one coverage 30 yards downfield against a WR on third and nine. This is getting far too cute when you have the CB depth Michigan does and can expect organic pass rush from your ends.
Targeting roulette N/A. Not even targeting roulette could help Josh Metellus, who was deservedly booted for a helmet to helmet hit on a defenseless WR. Would he have made the Finke play? Probably not—BPODE—but maybe!
A genuine battle. Devin Gil and Josh Ross both played a bunch of snaps, so that was not balderdash about a tight position battle. Ross managed to out-tackle Gil 5-3, FWIW.
MISCELLANEOUS
Don't make me think about Hoke. Michigan's fourth quarter in this game was mostly spent down two touchdowns and mostly spent without any urgency whatsoever. The inability to get plays off with more than ten seconds on the playclock with under eight minutes left in the game is extremely disturbing and, yes, Hoke-ish. It speaks to a lack of organization.