BBQ At The Big House Visitor List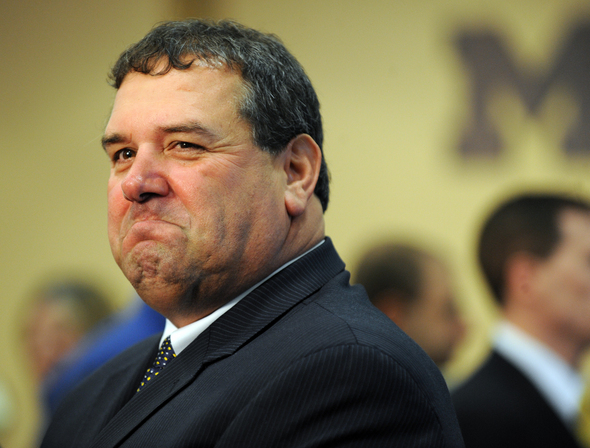 The annual recruiting extravaganza known as the BBQ at The Big House is just a couple of weeks away on July 27th and already the list of visitors is quite star-studded. A blend of committed and uncommitted prospects from multiple classes will be in attendance for what has proved to be a huge recruiting tool in past classes. Below is who I've been able to contact in order to start putting together a list of who will be in attendance and who won't be. Of course there are many prospects that are still unsure, they are listed as well.
2015
Will Attend
CB Marcus Lewis
CB Mook Reynolds
CB Garrett Taylor
DE Kengera Daniel
K Andrew David
LB Darrin Kirkland Jr.
LB Joshua McMillon
QB Alex Malzone
RB Damien Harris
RB Mike Weber
S Tyree Kinnel
TE Chris Clark
WR Grant Perry
May Attend
CB Iman Marshall
DE Darian Roseboro
LB Tyriq Thompson
OL Jon Runyan Jr.
TE Tyrone Wheatley Jr.
WR Brian Cole
Won't Attend
LB Asmar Bilal
OL Grant Newsome
OL Patrick Allen
OL Connor Williams
RB Alec Murphy
S Kahlil Haughton
WR Lawrence Cager
2016
Will Attend
CB Lavert Hill
QB Messiah deWeaver
RB Elijah Holyfield
TE Luke Farrell
TE Naseir Upshur
WR Austin Mack
May Attend
LB Daelin Hayes
OL Ben Bredeson
OL Erik Swenson
Won't Attend
CB Levonta Taylor
OL Liam Eichenberg
OL Michal Menet
RB Kentrail Moran
RB Kareem Walker
TE Jake Hausmann
WR Binjimen Victor
A visitor list for an event like this is always subject to change and I know there are several others who belong in one of the categories that I just haven't heard back from yet.  Unfortunately for the readers I am embarking on my honeymoon tomorrow so I won't be adding or subtracting to or from this list for at least a week.