This Week's Obsession: Can We Keep It?
THIS ARTICLE HAS A SPONSOR: If you're at that point where you're thinking further out than the Maryland game it's time to start a conversation with Nick Hopwood, our MGoFinancial Planner from Peak Wealth Management.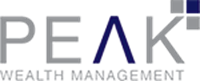 This conversation doesn't have to be about your financial future and security; he's also willing to discuss power/counter run game futures.
Our deal is Nick is the guy I go to for financial strategies, and he gets to ask us Michigan questions on your behalf. Anytime it's a Nick question, we'll let you know. Anytime you've got a financial question, let Nick know.
-------------------------------
Legal disclosure in tiny font: Calling Nick our official financial planner is not intended as financial advice; Nick is an advertiser who financially supports MGoBlog. MGoBlog is not responsible for any advice or other communication provided to an investor by any financial advisor, and makes no representations or warranties as to the suitability of any particular financial advisor and/or investment for a specific investor.
--------------------------------
[Bryan Fuller]
Nick's Question:
How sustainable is the run game?
The Mathlete: My first thought is who else is running the ball like Michigan has lately and how have they fared against the best defenses. Because that is really the question. There is little doubt that the run game will be sustainable against Maryland. Wisconsin and Ohio State are different questions. So far this year Michigan has 3 games of 200 yards and 6 YPC with sacks and garbage time excluded against Power 5 opponents. Five other teams can say that. Arizona, Notre Dame and Louisville have elite running QBs and aren't really considerations. Oregon and Oklahoma both utilize the QB in running game effectively, so maybe not them. Right there, Michigan is doing something that isn't easy to do without a QB involved running game.
Last year Georgia and Stanford each accomplished the threshold four times and are probably our best comparisons. Against playoff bound Washington, Stanford was completely shut down for <1 yard a carry and McCaffrey didn't crack 50 yards for the day. Georgia barely cracked 1 yard a carry against Florida and survived against Auburn with 3.1 YPC.
This isn't by any means an exhaustive or complete list, but the road is uphill for a rushing attack without a quarterback run threat against top level defenses. (edited)
[Hit THE JUMP for the rest of the responses]
--------------------------------
David: This answer is time dependent. There are many variables.
This week: Very. Maryland's defense is not great. Looking at their advanced stats, they're 101st in total defense, 59th in rush defense, 70th in Adj Line Yards, but 22nd in Rush IsoPP. So, they'll give some stuff up on the ground, but not in huge chunks. I'm guessing this weekend's game will look rather similar to the previous couple of weeks. Hopefully with a little more passing, though?
Rest of season: Ummmm...I think it could still be okay. Michigan moved the ball decently well against MSU and PSU -at least at times- and both of those teams have pretty good rushing defenses. Both Wisconsin and OSU are similar to Penn State and Michigan State, respectively, in their rush defense numbers. The key for these couple of games will be the development of any semblance of a passing game. I do not believe Michigan will need 300+ yards in the air...but they will need a couple of deep shots completed. Or at least a couple of preferable matchups exploited. That has not happened, yet, but we do not know for certain that it cannot, as the Peters passing game has not been revealed in much detail. I think there is still some potential there for November...if pass pro is not complete butt.
Next Season: Definitely. The key for me all season has been the development of the guards. Both Bredeson and Onwenu have grown a lot and gotten better, Onwenu especially. They should be the cornerstones of the line, next season. We're presuming that Ruiz will most likely take over at the center position and he has also looked formidable in run blocking. Michigan will need Newsome to come back from his horrific injury, and they will need to hit early on one of their red-shirting tackle prospects, as well. If those things happen, the run game could be sky high, next season. If they're still searching for a RT and Newsome doesn't make it back or isn't close to what he looked like he was becoming in 2016, expectations could drop a bit. On the plus side, as well, TE blocking from McKeon and Wheatley has also been trending to the good and I would believe that will continue given each's age.
Beyond: I am still in the Very Much Yes camp. Track records speak for themselves, man.
  --------------------------------
Ace: It depends on what you're hoping to sustain. The blocking is visibly improving on a weekly basis, and that continued against Minnesota despite a true freshman taking the place of one of the line's two best run-blockers. The running backs have shown that, when given the space to make plays, they can indeed make plays. That all looks quite sustainable. Michigan doesn't lack for physical talent on the line or in the backfield; it's just taken time for them to download the system to the point that one or two players biffing a play doesn't bring the whole thing down.
The question is more about the passing game, really. If Michigan wants to succeed against Wisconsin and Ohio State, they going to need the opposing secondaries to respect the pass. Before Brandon Peters replaced John O'Korn, a lot of the improvement in the run game was masked by opposing safeties going hell-for-leather after lining up eight yards off the ball; even perfectly blocked plays can only go so far under those circumstances. Peters has shown the competence required to get the Minnesotas of the world to back off a bit. He'll probably have to show a little more or the Badgers are going to load up against the run and force a redshirt freshman to beat them behind a shaky pass-blocking line.
--------------------------------
Seth: I'm reopening a chart I made last year on Wisconsin's rushing offense and updating it with 2017 data. The Badgers are a year ahead of Michigan in the power running game rebuilding process. Here's their rushing performances (by sack-adjusted YPC) since 2016 plotted against the opposing rush defenses (by run defense S&P+):
On the macro good run defenses are better against the run (duh!) but there's some HUGE game-to-game variation, enough where you might start to think there's something to the old adage that an offense that can block power well can get you 3 yards consistently. When you squint at that chart and apply what you know about those teams the thing that stands out is the 3- or 4-YPC line were statistically good pass defenses. You've got LSU, Iowa, MSU, Michigan, a couple of Northwesterns, and then some bad defenses who played aggressively (in those games at least—looking at you, Illinois). The teams that liked to keep a safety back were a yard per carry higher.
When you run that against the overall defensive S&P the R-squared almost doubles:
It's not scientific but two things are apparent: 1) Single-game performances can vary dramatically, and 2) Run defense isn't necessarily more meaningful than simple defense.
So I agree with Ace: running the ball isn't just about not screwing up your running plays, but also having the ability to keep the secondary the hell away from them. Against Penn State Michigan's blocking was fine, but the safeties were able to play so aggressively that all the runs making it through the front seven were meeting defensive backs at 2-3 yards. Minnesota and Rutgers can't trust their safeties to play that way--both because Peters and because they don't have good safeties—and Michigan ran all over them.
--------------------------------
Adam: I think it's moderately sustainable. As mentioned above, probably not going to have much of an issue running the ball on Maryland. Yeah, they have a pretty good linebacker in Jermaine Carter and corner Antoine Brooks has some gaudy run stop numbers, but a corner with gaudy run stop numbers makes their run defense look that much more pliable. 
This comes down to what they can do against Wisconsin and Ohio State's defenses, which are generally better on a unit-by-unit basis than the ones they've been running roughshod over. Wisconsin's linebackers and secondary are going to pose a challenge even if the line and fullbacks continue to improve their blocking precision. Ohio State's run defense gave up 243 yards on 38 carries against Iowa, but that was behind a 7.6 YPA, 32 throw performance from Nate Stanley. If the sustained rushing success comes down to how they do against Wisconsin and Ohio State, I agree with Ace: it's really a matter of how the passing game performs. Peoples-Jones continuing to build on the progress he's made is big, as is the reliability of McKeon and Gentry. I think what looms largest with regard to the passing game is the injury to Grant Perry.
--------------------------------
Brian: Fairly sustainable. Michigan isn't going to run for ten yards a carry the rest of the season, but they've been an arrow pointed straight up this year since they gradually de-emphasized inside zone and inserted Juwann Bushell-Beatty at right tackle. Michigan moves people, and they've become extremely proficient at power football. UFR grading has spat out good to very good blocking numbers for a month now; this isn't a flash in the pan.
It's only "fairly" sustainable because of the passing game. Michigan gave up three sacks on just 16 dropbacks in the Minnesota game and while Brandon Peters looks like an improvement over John O'Korn the training wheels are very much on. Better defenses will make Michigan pay for that with safeties at eight yards; Rutgers was content to bend and Minnesota's corners so bad that it didn't matter. Against Wisconsin and Ohio State, it will matter.