This Week's Obsession: All-Big Ten Team Extracurriculars
THE SPONSOR: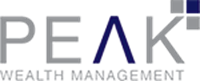 Nick Hopwood, MGoFinancial Planner from Peak Wealth Management is the Beilein of financial management, except Beilein doesn't make nearly as many Star Wars references in his cheesy ad. If you haven't started planning for retirement, uh, do your taxes, and then get on that.
Legal disclosure in wee itty bitty font: Calling Nick our official financial planner is not intended as financial advice; Nick is an advertiser who financially supports MGoBlog. MGoBlog is not responsible for any advice or other communication provided to an investor by any financial advisor, and makes no representations or warranties as to the suitability of any particular financial advisor and/or investment for a specific investor.
------------------------------------------
THE QUESTION:
This is PART II of our annual All-Big Ten Roundtable, because Part I (the All-Big Ten team) went really long. Here's where we do the all-defensive team, all-frosh, etc.
ALL DEFENSE
Ace: Not Josh Reaves!
Seth: I haven't seen the list so I'm going to guess Davison made it.
Ace: Michigan (very) arguably had the best defender in the country at three positions. One made the coaches team. Let's start here: it's either Zavier Simpson or Jon Teske for DPOY for me. I could be talked into… Charles Matthews.
Alex: Rank X, Matthews, Teske:
Seth: Simpson had some nights but Teske was every center's nightmare against THIS league of centers.
Brian: X is obvious, Matthews is obvious, I thought Teske had some competition in Fernando and Tillman.
Ace: Teske did have the tougher task than Simpson. Considering my ranking of those guys is splitting hairs, it's probably a positional thing, and that may actually favor Matthews given the variety of players he defended.
Brian: Tillman annihilated us.
Alex: Is it insane for me to pick X last among those three? Behind Matthews and Teske?
Ace: I don't think any order is insane, I've talked myself into all of them in the last two minutes.
Seth: The knock on X is he had two nights against a Real PG(TM) and had, uh, 20 minutes of lockdown?
Ace: What's insane is LEAVING TWO OF THE THREE off the list entirely.
Reaves?!!? [Marc-Grégor Campredon]
Brian: Non-Michigan folk?
Ace: Nojel Eastern. It's the only reason he plays unless you really dig offensive rebounds.
Alex: Matt McQuaid?
Brian: I want to put in a shout for Nate Reuvers.
Alex: Fernando is probably the best rim protector but he's not mobile.
Ace: Happ is super disruptive but the mention of Reuvers (and how he was used) says something about his pick and roll defense. Teske was the most complete defensive center in the league. Tillman maybe could've entered the conversation.
Alex: Reuvers and Happ are both quite good. I'm pretty surprised they passed Michigan for the best defense in Big Ten play. But they are a great defensive team.
Brian: Obliterating Iowa was the spur. I did not watch that game and so can't tell you why they had 0.65 PPP. But Reuvers is very mobile, spent most of the year guarding fours, and has a top 50 block rate.
Seth: Reuvers joins Dosunmu on the list of players who are going to be really good next year.
Brian: He's a bit of a flopperson but aren't they all.
Ace: I think my tiebreaker for bigs here is the lasting mental image of Fernando slamming his head into Teske's torso to no discernible effect. X is the obvious choice among point guards, Matthews gets a wing spot, and then you have two spots for Reaves-Eastern-McQuaid. Or Fernando if you want two bigs, but I like the selection of wings better.
Brian: You could go X, Eastern, Matthews, Reuvers, Teske
Alex: Reaves's body of work over his career makes me inclined to think he's one of the five best defenders in the conference.
Brian: Since Reuvers did check 4s and there were a lot of dual posts in the league.
Ace: I think we get into the issue here of putting together a team that fits instead of picking the guys who were the best individual defensive performers. Wisconsin's use of Reuvers against us stuck out but he was also playing with Happ and they had a great gameplan in that one.
Seth: My argument for Teske is he stays on the floor so much that our major coaching complaint is when he's pulled off it unnecessarily. Also he looks very Sherriff-y.
Alex: Reaves is in that Matthews mold of sleeper who could stick for a bit because he has the defensive upside to be a no-offense stopper. He's been top 15 in the country in steal rate in each of the last three seasons. I'm not saying "he's better than X" or "he deserved to be the defensive player of the year" but
Brian:
Presented without comment. Here are Charles Matthews and Josh Reaves' defensive Synergy numbers: pic.twitter.com/IjcDWo7GGY

— Eric Shapiro (@eric_shap) March 11, 2019
Ace: There are some—I'm guessing people with Synergy access—who've said Reaves' play slipped a bit this year.
Brian: It felt like he'd start gambling for steals a lot.
Ace: I wish I still had a login so I could check McQuaid. That actually may have swung me to X-Eastern-Matthews-Reuvers-Teske though.
Brian: Alright make a pick and let's move on
Ace: It swung me. Along with Wisconsin's team stats.
[AFTER THE JUMP: All-Breakout Next Year, and other stuff]
------------------------------------------
ALL BREAKOUT (ie: who's going to blow up next year)
Life after Happ in Madison is named Kobe King, probably. [Patrick Barron]
Ace: Since it's in all of our minds: Xavier Tillman.
Seth: We put Poole in there last time didn't we.
Ace: Shhhhh. (But next year is the year.)
Brian: I thought Kobe King was the only Wisconsin player other than Happ to generate much and he's probably going to walk into the starting lineup on a team that just lost a 35% usage guy. He's got 12% usage this year and that could double. I don't think Trice and Davison are going to have big upticks.
Ace: So… Kobe King had the second-worst PORPAGATU in the league this year. Above only Miller Kopp.
Brian: He had a magnificent ability to fail to convert on drives that looked good. Could work itself out. It's admittedly a shot in the dark.
Ace: I don't hate his game, was just surprised to see him mentioned this early.
Alex: Dosunmu is the guy I think of first.
Ace: We've briefly touched on Dosunmu but… yeah.
Seth: We've already mentioned him but Aya Dosunmu ....bler
Ace: lol
meep meep
Alex: Not sure if he'll be one and done but there's a lot of upside there. So if he comes back.
Ace: I haven't seen him getting the draft hype he'd probably want to leave now.
Brian: Already a 30 MPG 25% usage guy!
Alex: The plan was for him to go one and done so if someone's talking about him in the first round...
Brian: I think we may be approaching this differently.
Ace: Dosunmu played a lot but he could go from honorable mention-ish to first-team all-conference.
Alex: Duane Washington or Luther Muhammad (or both) could thrive next to DJ Carton.  Muhammad's a better defender; Washington's wired to score. Carton was a huge get for OSU — they needed someone who could be that focal point. When it's only Wesson... not good. When Wesson's out... disastrous.
Brian: I think Nebraska's going to be horrible under New Coach but I liked Thomas Allen when I saw him. Good late clock guys can often expand their game over time. His problem is that it's going to be him and various Icelandic guys.
Ace: Giorgi Bezhanishvili showed a lot of skill for a freshman center. Illinois has a few promising young players.
Alex: Giorgi B was such a great find. He'll have a very productive career.
Brian: Yeah, Giorgi is going to be a senior and he's going to look 38 and people are going to talk about seeing him in World War I.
Ace: I couldn't believe he was a freshman, I assumed he was already that guy.
Alex: Eric Ayala, Aaron Wiggins and Jalen Smith (on the off chance he comes back) is a great young core for Maryland.
Seth: I don't think they get Smith back. Wiggins has a lot of upside to explore though. He was JAS this year.
Brian: I don't think Smith is going. I was just going to say Ayala. 15% assisted inside the line, so you can forgive his 48% there some. Also hit a number of unassisted threes.
Ace: Pesky defender, too.
Ace: I feel like the pedigree cancels out the Rutgers enough here for me to say Ron Harper Jr. quietly had a productive, efficient freshman season when Geo deigned to give up the ball.
Slackbot: Oh no the conference rooms!
Brian: Smith's not on ESPN's top 100.
Alex: Ayala's a good two-way player.
Ace: Any Isaiah Livers takers or is it too soon/not happening?
Brian: Geo was only 23% usage, he was just the guy who had to take all the bad shots.
Ace: Their bigs also used a lot of possessions.
Brian: I don't know that Livers is going to have enough room to blow up if Michigan gets Iggy and Poole back.
Ace: Yeah, that's my thinking. He's got a lot of skill to explore but he hasn't been assertive and they haven't needed him to be. But then every once in a while he hits a three off the bounce and you want him to take five more a game.
Seth: Livers replaced Charles Matthews for the murderstretch and our takeaway was this hurts the bench, not because Livers was out there. That was a strong showing, but when he tried to create it didn't usually make me think that should be Michigan's go-to thing in late clock time next year.
Alex: I wonder if he's better off offensively as a small-ball five.
Brian: Can I say Haarms here? Four Kenpom game MVPs in the seven games since he resumed his starting role. Giant block rate. Painter develops bigs.
Ace: I was tempted to say Trevion Williams, who took his job for a bit before hitting the freshman wall. Get him in shape so he can stop fouling so much and he could be really productive.
Brian: Trevion Williams... yeah That's the kind of guy who could show up an entirely different guy after a Camp Sanderson type offseason.
Ace: Could be a blowup, could be a Tillman Behind Ward (pre-injury) situation.
Seth: Having spent a (very bad) night hearing from my brother about how awesome the young Spartans are going to be I'd like to know what you guys thought about Henry, Brown, and Kithier. (I won't assent to his inclusion of Loyer).
Unfortunately their kids are alright [MG]
Brian: Henry is the only guy who seems like he'd be much of a breakout candidate.
Brown is JAS and Kithier is behind both Tillman and Ward again.
Ace: I wouldn't rule out Brown, either. Lanky athlete. Or, given his vast potential if he fills out, Marcus Bingham, though more likely he's another year away. Really, anyone but Loyer wouldn't surprise me.
Brian: The other C who could blow up is Daniel Oturu, who put up good numbers as a freshman and will not be playing with Jordan Murphy next yaer.
Ace: He'll still have to deal with playing for Richard Pitino, however.
Seth: He's a player. I don't know how much I trust Minnesota to...dammit.
Brian: Okay, so... Dosunmu, Ayala... Williams... and?
Alex: Oturu?
Seth: Simpson develops a stepback 40%er and the league dies.
Brian: I thought one of the OSU guys was a good idea.
Ace: I'd second Alex's Luther Muhammad endorsement.
Brian: Dosunmu, Muhammad, Ayala, Williams, Oturu.
------------------------------------------
ALL DISAPPOINTMENT TEAM
Is all-Big Red. [MG]
Seth: The Nebraska Cornhuskers.
Ace: Welp.
Brian: This is solely so we can put Palmer on it
He shot 36% from two! His team was the biggest disappointment in the league! He made third team all big ten!
Alex: I thought Evan Boudreaux would be pretty decent based on his production as a mid-major player. Nooooope.
Ace: CJ Jackson just never happened for Ohio State.
Brian: Yeah I was going to bring him up. Went backwards. Also... Anthony Cowan? Or is that harsh?
Ace: Perhaps if he hadn't been chosen over Derrick Walton _two years ago_, but as it is, I'm okay with it.
Do I say Jordan Poole now or
Seth: Cowan's turnover rate actually went up a little this year.  He's still almost exactly the guy he was as a freshman.
Ace: Shot under 33% on threes in Big Ten games.
Brian: Over the whole season I think Poole is fine-ish, it's the HE HITS EVERYTHING szn followed by WHAT IS HE DOING szn that gets ya
Ace: Yeah, feel the same and still hold out plenty of hope for a postseason turnaround, he just spent a lot of conference play in a funk.
Seth: The nice thing is there's a lot of precedent for Michigan shooters to have postseason turnarounds.
Ace: Maybe others already gave up on him but every year I wait for Mike Watkins to come close to hitting his potential and he doesn't.
Brian: Watkins had a lot of mental health issues over the offseason so I think we should give him a pass.
Ace: Fair.
Alex: Yeah I feel bad for him. A lot of proverbial "off-court issues."
Seth: Penn State as a whole was disappointing. Credit to Chambers for keeping his team together after their season was over and he was suspended for going ape shit on his own player.
Brian: D'Mitrik Trice is another Poole-ish fade
Ace: Was typing his name.
Brian: Shot 31/36 in Big Ten play. (I should clarify that this slash line is 31% from 2, 36% from three, which you only have to do when the player in question is flailing inside the line.)  9% of his shots at the rim. Future in a post-Happ world debatable.
Alex: They're gonna have to run offense a lot differently than they have lately unless Reuvers can really play in the post.
Brian: Reuvers can shoot so they can revert to the swing.
Ace: All Brad Davison stepbacks.
Brian: I don't know if Isaiah Washington disappointed or realized his true potential as a disaster artist. I lean towards the latter.
Ace: Attempting 43 twos, making 15 of them, and only attempting seven free throws is… some sort of accomplishment.
Seth: I want to say how disappointed I am in all of the Star Wars-named Rutgers guys who got passed by freshmen, and all of the Rutgers freshmen who ruined our conference room joke by being sorta competitive this year.
Slackbot: Oh no the conference rooms!
Ace: Not helping, slackbot.
Alex: Does Steve Pikiell get them to the tournament before he leaves?
Brian: They return everyone except Doorson, and now probably Thiam. But they gotta run some better offense.
Ace: Yeah, he's done a nice job getting them out of the disaster zone, but that next step up can be tough.
Alex: Any other takes we want to get out there before the end?
Seth: The conference is going to be too good. This year they almost put together a blind tournament resume but nobody's taking a sub-.500 Rutgers.
Slackbot: Oh no the conference rooms!
------------------------------------------
COACH OF THE YEAR?
Ace: The coach of the year choice is between a coach we like and a coach we hate, I choose the one we like. Congrats to Matt Painter.
Alex: I choose hate. Sorry everyone.
Ace: (To be honest that's probably how I'd lodge my real vote.) (Ugh.)
Brian: Painter IMO. He didn't get lucky by having one of his players get injured at just the right time.
Ace: Izzo does bring up the question of how much you consider self-inflicted wounds. But man, winning the league with that situation…
Alex: Izzo did a better job with his star point guard than Painter did.
Seth: Much of what Izzo did this year was figure out your answer to Winston and hit you over the head with it for 26-6 second half runs.
Ace: That's… modern basketball.
Alex: I don't know man, they run good stuff. They play great defense despite (in fact, because of) playing a lot of Goins and McQuaid.
Ace: He also won the league with Kyle Ahrens creaking through because they desperately needed him off the bench.
Seth: I didn't mean my comment to sound like a knock on Izzo.
Alex: Kenny Goins becoming what he's become is a testament to Izzo's player development. Same for Tillman, maybe even more so.
Ace: I almost mentioned Goins in the all-league discussion but refused.
Brian: Let's compromise and give it to Pikiell.
Ace: Can we do Worst Coach? That's more fun.
------------------------------------------
WORST COACH
Running no offense is acceptable so long as you're not Izzo or someone we like but can't make a case for above Izzo.
Alex: CAN I GET A CHRIS COLLINS GOING IN THE CHAT PLEASE
Sorry, sorry.
Seth: bark bark
Think Chris Collins wants this @NUMensBball win? pic.twitter.com/pKNBuVsndD

— Big Ten Network (@BigTenNetwork) December 5, 2018
Ace:
Pictured above: Tim Miles shows off his offensive playbook
Seth: I want to cash in my "Northwestern is going to fall apart this year" preseason prediction where do I cash it?
Alex: Honorable mention to Archie Miller.
Brian: does Nebraska make the tournament with Copeland?
Alex: Ehh
maybe.
Ace: It was getting rickety before he got hurt.
Their track record doesn't inspire hypothetical confidence, either.
Brian: Being on the bubble with Langford and Juwan Morgan and three ambulatory humans sucks a lot
Ace: They're also awwwwwwful to watch, Archie is very much a contender.
Alex: I reckon that those role players would look better elsewhere.
Brian: I like Durham just fine
Alex: Except for McBob.
Seth: As long as Rich Pitino is in this league not giving him the WCoY award just means you got bored.
Brian: Two guys inexplicably played themselves out of this conversation: Chambers and Underwood.
Alex: Deron Davis's injury is such a bummer. He's showed skill and power but when you're a traditional big with a busted Achilles...
Ace: Underwood makes some sense—young team with a new-ish coach and things clicked. I didn't see the Penn State surge coming at all.
Alex: At least Richard Pitino can draw up creative stuff like "high pick and roll" in late game situations. Archie is "Romeo iso."
Brian: Indiana: beat Marquette, Louisville, MSU x2, Wisconsin. Lost to: Rutgers. Northwestern. Nebraska. Ohio State. Minnesota.
Slackbot: Oh no the conference rooms!
Seth: Ah yes. I forgot for a moment there that Pitino did us a solid (actually MSU a solid).
Alex: Who else is looking forward to a mid-major beating IU in Dayton by twenty?
[_I'm Coming Home montage for Archie as Belmont scores 87 points_]
Seth: I should have put this in the breakout player section but this was an awful year for the Big Ten's few one-and-done prospects.
For the record I don't think Iggy was one at the start of the season--he kinda played himself into higher expectations in the fall.
Ace: That's mostly saying "Romeo Langford's draft stock dropped."
Seth: Smith?
Ace: Eh. Wasn't in the same league as Romeo as an NBA prospect. While I don't think he's nearly as bad as others in this discussion and last year was remarkable, this wasn't an ideal season for Chris Holtmann.
Alex: Romeo was the only guy with a ton of attention coming in and he might be the only first round pick in the league this year.
Ace: It's not great when your best player gets suspended for nebulous team rules violations when you're trying to get off the bubble down the stretch. So… congrats(?) to Archie.
Biggest dirtbag award goes to Brad Davison and we're done?
Seth: Name of the Year: Thorir Thorbjarnarson /drops mouse
Alex: Best hair: X.
Brian: Guy who looks most like Chris Rock: Still Kammron Taylor.
Ace: Avery Queen Memorial Holy Hell Your Conference Stats: McBob