2013 Signing Day: The Signature Collection
Here's the pics I could assemble from 2013 signing day, because the most exciting thing that happened today was 18-year-olds signing pieces of paper and standing by fax machines. If you've got others post 'em below with attribution and I'll add.
To begin, here's ESPN's lead photo with Shane Morris and Wyatt Shallman in a DeLorean, because if you're going to take the Michigan program Back to the Future why not do it with some style. Also the stainless steel construction… stand back.
The rest via the jump.
The Big Board (via @umichfootball):
De'Veon Smith is the guy on the right (via Rob Decker)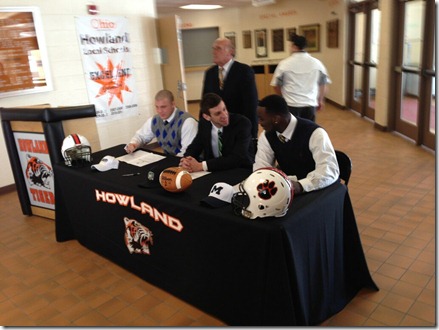 Scott [spell on first attempt: GO!] Sypniewski is apparently faxing a copy of his whole football team as well. They can't all come Scott. (via Chantel)
Taylor Lewan (remember when?) via Taylor Lewan. What do you mean he's already been on the team for four years? Lies!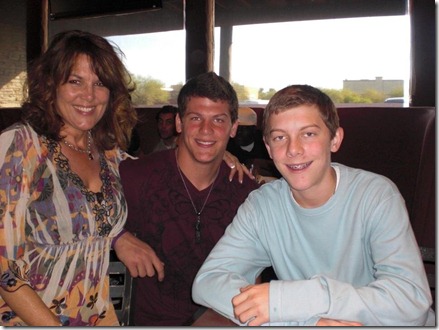 Mike McCray is already 40 years old. (via TomVH)
Shane Morris and Jack Wangler with their brothers (via Tim Sullivan)
Additional shots from Kyle Bogenshutz of Fox/Scout/GoBlueWolverine of Shane with Amy Campbell, and Wangs with Wangs
WR Da'Mario Jones via Bogenshutz:
WR Csont'e York via Bogenshutz:
Text message says Poggi's LOI is in, via Maize n Brew.
LaQuan Treadwell's LOI with Ole Miss, via himself: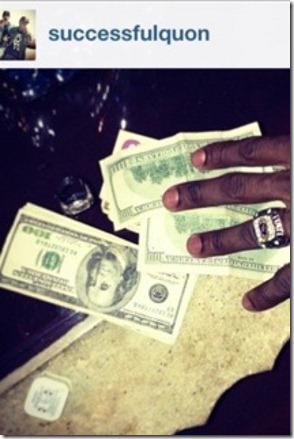 and finally
2014 ATH Chimp President apparently made a friend: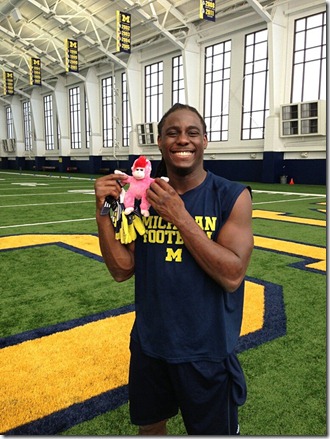 LATE ADDITION: Derrick Green is apparently #27, via Michigan's facebook page.