In other news, Water is Wet.
Bruce Feldman over at ESPN has an article about "College Footballs Strongest Men"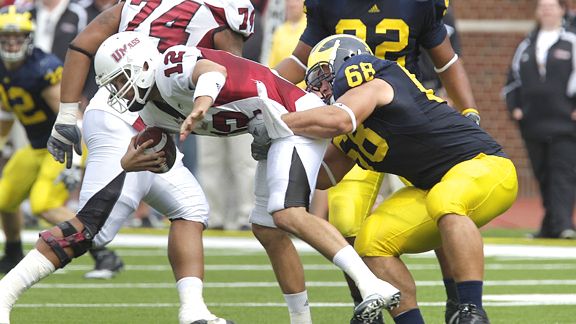 Hulk Smash ranks as his #2:
The Wolverines defense may have been flimsy, but don't blame Martin. The 298-pounder, a guy who won a high school state wrestling title in his first season competing in the sport, is a freak. He's squatted over 700 pounds, power cleaned 430, hang cleaned 475 and bench pressed over 500. Oh, and he's also run in the 4.9s in the 40.
More positive press for our wolverines on the WWL today. And those are FREAK numbers.
http://insider.espn.go.com/ncf/blog?name=feldman_bruce&id=6396414