OT: Suggestion to NCAA Competition Committee RE: Indiana Basketball Games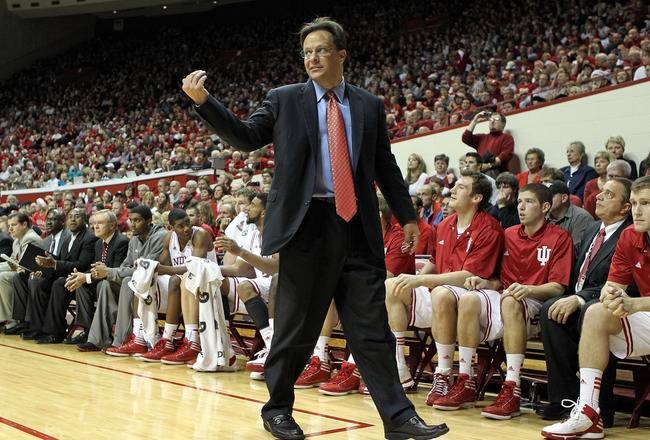 Anyone watching Tom Crean closely last night probably realized that he was being controlled by a lucky few selected home viewers with a joystick.  I had a turn.
Joystick-Left to make him walk left, Joystick-Right to go right.  Button A for Clap-Clap-Clap.
But there was no occation to use Button B = Jump.
My suggestion to the NCAA competition committee is to roll barrels at Tom Crean during the game to increase the level of difficulty for the at-home contestants.
Oh, and maybe throw in a quickie w/ Roseanne Barr during timeouts.