OT Knicks & Magic make history
I am subjected to some unbearable sports fanchises(I live in CT) the New York Knicks are one of them. Occasionally I will put them on to see if Hardaway Jr. is in the game, well today it paid off! They made NBA history with the Orlando Magic, managing to only score 15 combined points in the 2nd quarter, that is the lowest ever since the shot clock was introduced.

NBA obviously has scoring issue. Time to shorten the shot clock to 18 seconds.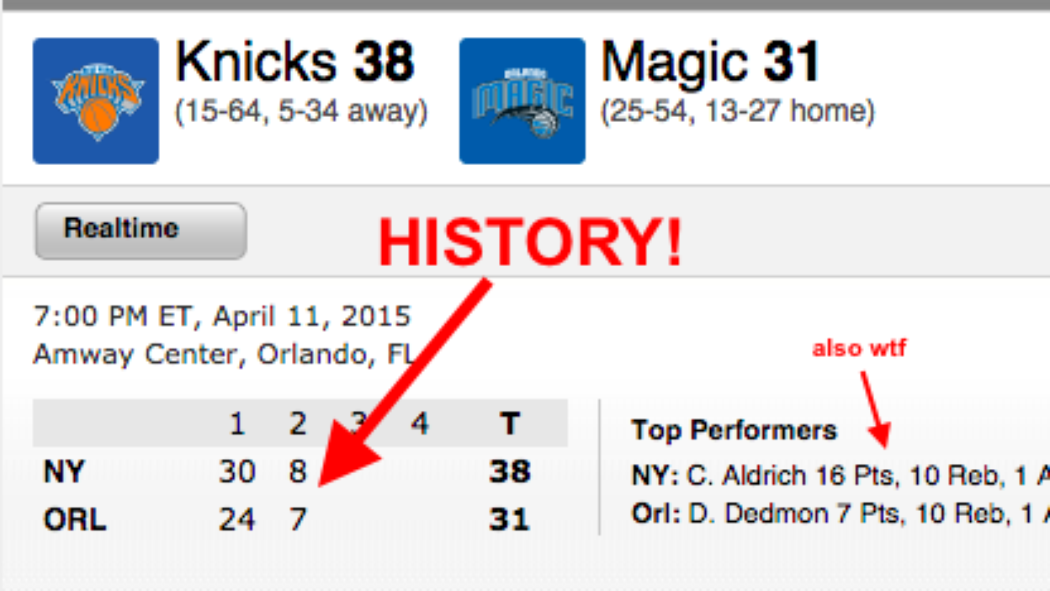 Here's to the Knicks overpaying and giving the max to Greg Monroe next year. Slow board day. Enjoy the rest of the weekend.