It's Wallpaper Season: Alabama (UPDATED)
As promised, here are the two wallpaper concepts for 'Bama week.  Thanks to everyone who gave such positive reviews of the first wallpaper of the two that I posted last week. Now, I've included a new one so that, along with others available, you can have a rotating wallpaper until we've taken down the Crimson Tide in Arlington.  Hope you like them.  Go Blue, beat 'Bama!
Here's the wallpaper from last week:
Desktop:
Mobile Version:
Here's the new wallpaper, featuring a "what if" meeting of Bo and Bear Bryant.
Desktop: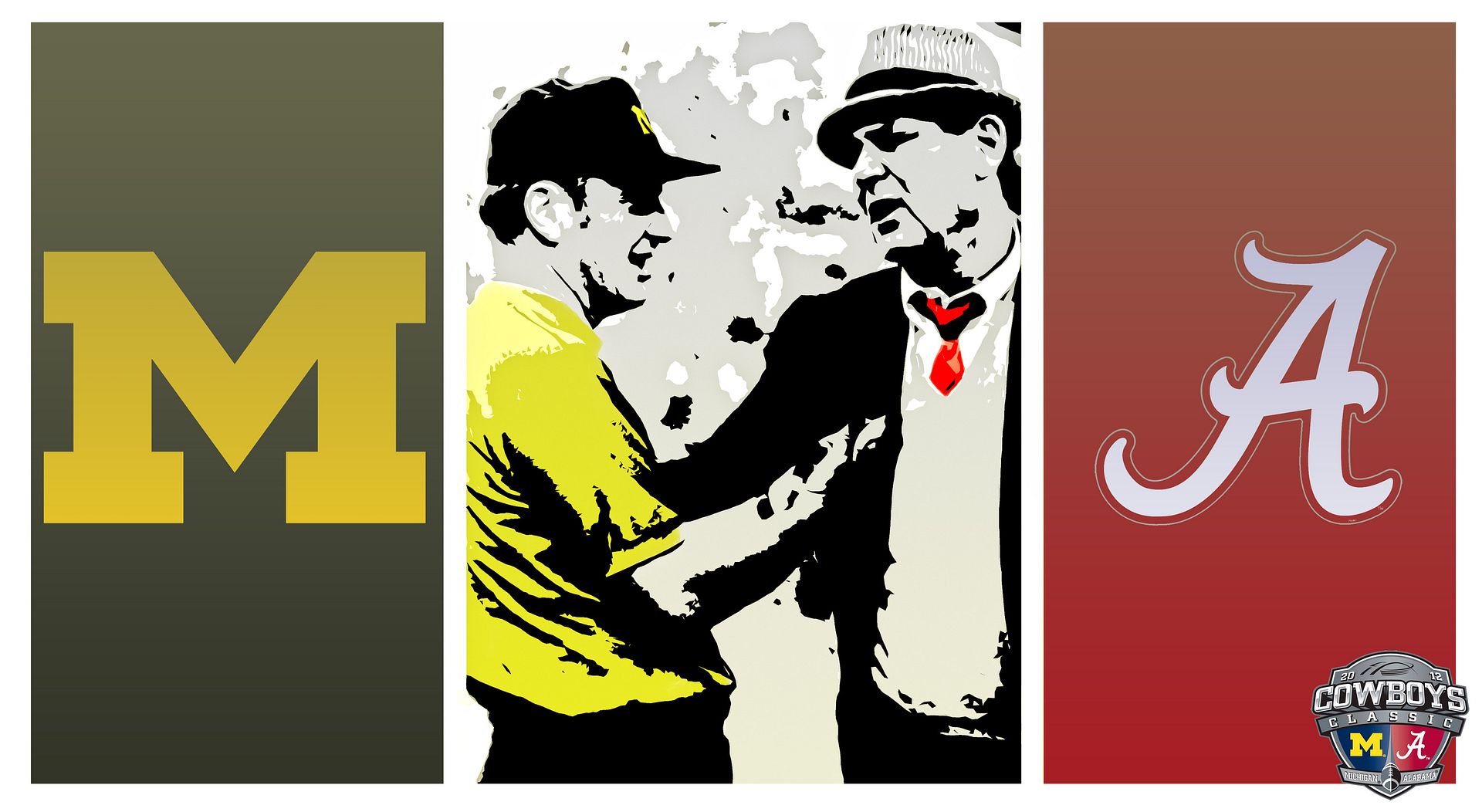 Mobile Version: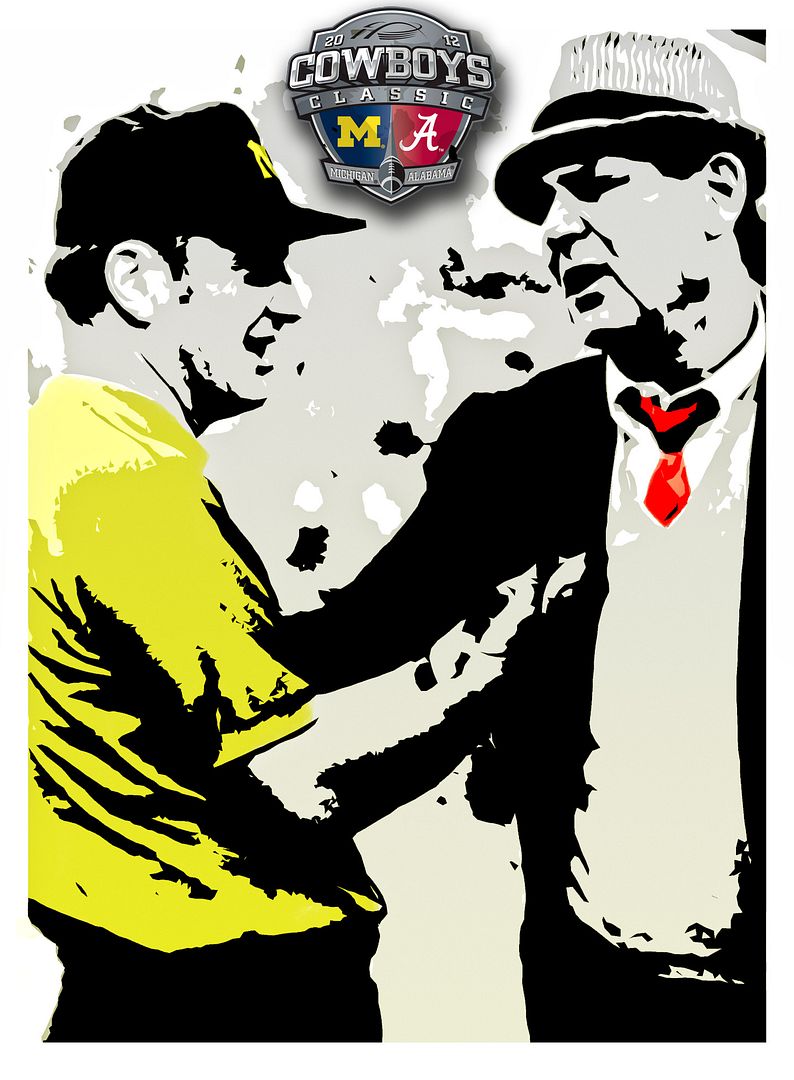 Enjoy!