OT- USC T-Shirt Sure Makes Six Zero Feel Ripped Off
USC and Marvel Comics announced a new partnership using Marvel properties and USC Trojan brands in licensed apparel and memorabilia.
Among the new ideas is this Lamar Dawson tee: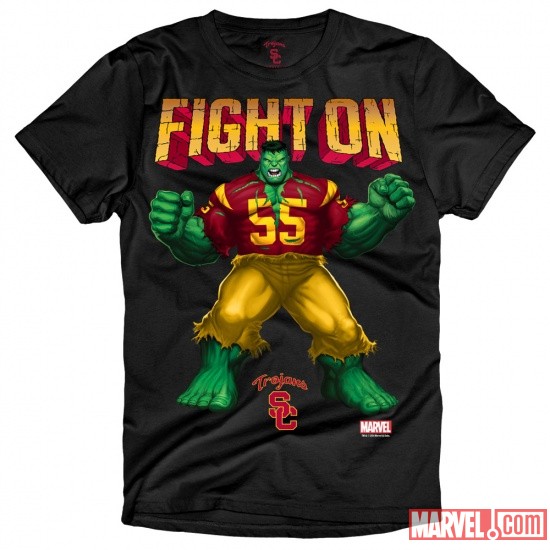 Smells a whole lot like a certain Mike Martin design we cranked out last year (No pic displayed out of respect of the University of Michigan Athletic Department).  Now I'm not going to go so far as to say Marvel's ripping off the Marvel ripoff I designed last year, but it just leaves a really nasty taste in my mouth.  Am I overreacting? Yes.  But it begs the question:  Where's our freakin' Hulk shirt, Marvel????
Call me, Stan Lee.
 Click here to see the rest of the Marvel/Trojan mash-ups, and I hope it doesn't rain on your Friday like it has mine.  Thanks to UniWatch for the initial find.