Michigan Player(s) plant spear in Spartan Stadium during pre-game
Apparently, per all the Twitters, some Michigan player(s) planted a spear on the block S during the pregame.
Does Hoke have any control over his team?
This is apparently why Dantonio went for the last touchdown (way to take the high road, Mark).  But still, if there was ever a time to not disrespect your rival, it was before this game.
EDIT: Some Tweets:
"Them putting a spear in a field before the game is not a product of their team but their program." - Dantonio on the UofM Pregame spear.

— Rico Beard (@RicoBeard) October 25, 2014
Connor Cook was clear, last TD was because MSU felt disrespected before game. Said a UM player stuck a spear in field before game

— Matt Charboneau (@mattcharboneau) October 25, 2014
Buddy just asked me if Dantonio ran it up because of Nussmeier's reaction but just heard UM players speared the S. That would explain it

— Jeff Riger (@riger1984) October 25, 2014
And worst of all:
Hoke said he was somewhat aware that one his players put a spear in the ground before the game but "not fully aware"

— Mark Snyder (@Mark__Snyder) October 25, 2014
Perhaps, not worst of all. This seems dubious, so please be untrue:
According to the #MSU players, they saw a #Michigan players throw a spear down on their field during the national anthem.

— Rico Beard (@RicoBeard) October 26, 2014
Final Edit: Appears to not be on the block S. Here's the .gif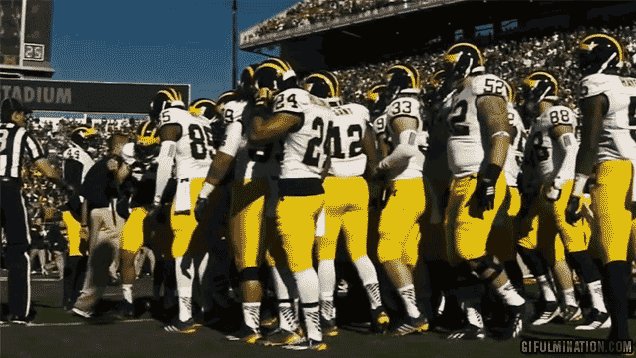 BTN video can be found here:
http://deadspin.com/michigan-gets-asses-kicked-after-defacing-spartan-s…