Mailbag: Wardrobe Malfunction, Offer Clarity, I Am Not Craig From Being John Malkovich
It is possible that there have been MSU players with these names.
I can't believe this is real but a great friend who is an MSU grad is sure bent out of shape over it: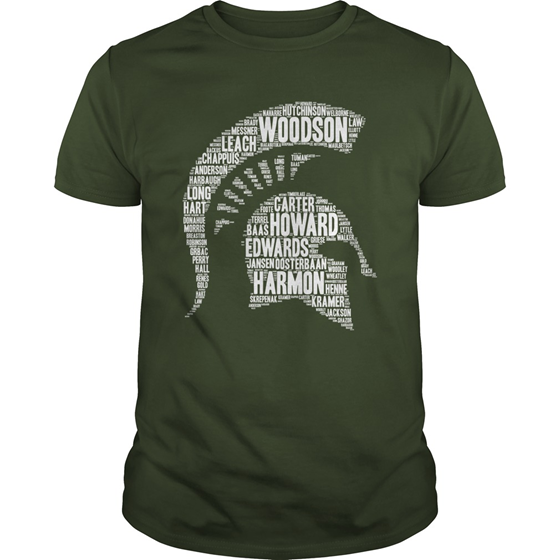 Love the site and Go Blue,

Ray
The worst thing about shirts like this is the five seconds where you think you should get it to troll someone and then remember that the #1 person being trolled in that situation is yourself.
Lessons from decommit central last year
While reading the latest Recruiting Overview I saw you mention forced decommitts. It seemed like a lot of those from last year, except for the most prominent one, were summer camp offers/commits. I am wondering if the coaching staff will lay off those sorts of camp offers this year due to the backlash from last year? Perhaps they will adjust how the offer is made, such as "We like you Mr Under The Radar Recruit and think you could have a potential bright future with our team. Here is an uncommittable offer than could become committable later this year if you keep your grades up/keep getting better on the field/the math at the end of the recruiting cycle works in your favor." Could we see something like this or will offers go flying out every which way again (that's how it appeared from a layman's POV) this summer?

Thanks,
Jon
It does appear that Michigan has altered their approach after The Swenson Incident. A number of different recruits have been on commit watch without a payoff: AL S AJ Harris and AL OL Toryque Bateman come to mind. Harris had a huge crystal ball surge for Michigan and a bunch of insiders predicting a commit. He was apparently held off and ended up committing to Ole Miss recently. Bateman came up saying it was 50/50 he would pull the trigger—which is more like 90/10 in recruit-speak—and left without doing so; it now seems like he'll be headed elsewhere. Last year both of those guys might have committed and then been let go late in the cycle.
Michigan does have a few guys they've been less than cautious with and I do expect they'll suffer/encourage decommits over the next six months. The number should be greatly reduced from last year's double-digits.
It's impossible to know exactly what conversations are going on between coaches and "offered" players but I wouldn't be surprised if a lot of Michigan's offers are conditional in some way, whether it's grades or guys higher on Michigan's board going elsewhere. I'd assume Michigan is being a lot more explicit about this, so guys aren't jumping on the future decommit train. Michigan offered MO DE Anthony Payne and FL DE Donovan Winter, sort of. They did so after Corey Malone-Hatcher and Luiji Vilain committed, so I doubt those were actual committable offers; both guys went off the board to other schools in short order. 
Michigan is continuing the offer cannon approach. They're being much more clear about which offers are "offers." Probably.
[After the JUMP: a jerk i tell you what]
Jerky tempo response