This Week's Obsession: Can We Keep It?
THIS ARTICLE HAS A SPONSOR: If you're at that point where you're thinking further out than the Maryland game it's time to start a conversation with Nick Hopwood, our MGoFinancial Planner from Peak Wealth Management.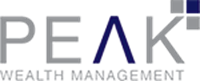 This conversation doesn't have to be about your financial future and security; he's also willing to discuss power/counter run game futures.
Our deal is Nick is the guy I go to for financial strategies, and he gets to ask us Michigan questions on your behalf. Anytime it's a Nick question, we'll let you know. Anytime you've got a financial question, let Nick know.
-------------------------------
Legal disclosure in tiny font: Calling Nick our official financial planner is not intended as financial advice; Nick is an advertiser who financially supports MGoBlog. MGoBlog is not responsible for any advice or other communication provided to an investor by any financial advisor, and makes no representations or warranties as to the suitability of any particular financial advisor and/or investment for a specific investor.
--------------------------------
[Bryan Fuller]
Nick's Question:
How sustainable is the run game?
The Mathlete: My first thought is who else is running the ball like Michigan has lately and how have they fared against the best defenses. Because that is really the question. There is little doubt that the run game will be sustainable against Maryland. Wisconsin and Ohio State are different questions. So far this year Michigan has 3 games of 200 yards and 6 YPC with sacks and garbage time excluded against Power 5 opponents. Five other teams can say that. Arizona, Notre Dame and Louisville have elite running QBs and aren't really considerations. Oregon and Oklahoma both utilize the QB in running game effectively, so maybe not them. Right there, Michigan is doing something that isn't easy to do without a QB involved running game.
Last year Georgia and Stanford each accomplished the threshold four times and are probably our best comparisons. Against playoff bound Washington, Stanford was completely shut down for <1 yard a carry and McCaffrey didn't crack 50 yards for the day. Georgia barely cracked 1 yard a carry against Florida and survived against Auburn with 3.1 YPC.
This isn't by any means an exhaustive or complete list, but the road is uphill for a rushing attack without a quarterback run threat against top level defenses. (edited)
[Hit THE JUMP for the rest of the responses]