Preview 2015: Wrap
Hello. You have made it to the end. This year's preview checks in at 42,835 words.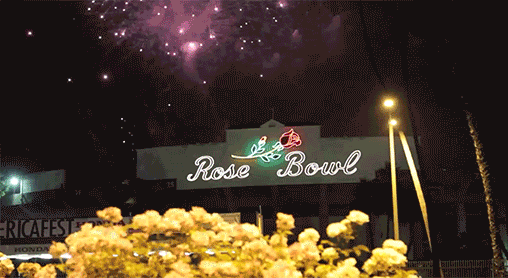 THE STORY
This Winter Hasn't Been So Rough. The bad man is gone, and a good one is here.
OFFENSE
Quarterback. Dry white toast. Glorious dry white toast. He should really be named "Elwood," though.
Running Back. IT PUTS THE FOOTBALL IN THE HOLE OR IT GETS THE HOSE AGAIN
Wide Receiver. Don't spook the hamstring. In fact, don't even look at it. Or think about it.
Tight End And Friends. You have been moved to tight end as well.
Offensive Line. The nadir has passed. I swear.
5Q5A: Offense. The Harbauffense is, like its progenitor, tough and weird.
DEFENSE
Defensive Tackle. Veterans, and good ones, but not huge ones.
Defensive End. Or buck linebacker. Whatever. Can they get to the quarterback?
Linebacker. Seniors have leadership, which is why they don't join biker gangs.
Cornerback. Half awesome, half frayed thread upon which defense hangs.
Safety. JARROD WILS /is hit by shoe
5Q5A: Defense. It's pretty much the same, except Peppers.
MISCELLANEOUS
Special Teams. Aussie aussie aussie, field goal oy oy oy.
Podcast 7.0. Many people complimented the music selection, probably because I used a Beyonce breakup song.
Heuristics And Stupid Prediction. Could go a lot of ways. I've got 8-4 and "resembles football." Seeya, sludgefart.
ELSEWHERE
Preview at 2.
Holding The Rope comes out of the bunker:
For the first time last year, I found myself getting up during game action to grab something from the kitchen. There was once a time when, once the game started, I did not move from my sitting spot, as if tethered to it for eternity or the end of the game, whichever came first.

Last year, during the Indiana game, I vaguely remember falling asleep during a portion of the third quarter. It was a long week and a dreary day, and even the surprising success of Ann Arbor's own Drake Johnson couldn't fend off a doze.

Maybe I was tired. Maybe I'm getting older. Maybe it was something else: indifference, a dissipation of pointless resolve.
GQ drops a major article on Harbaugh. Hell of a lede:
The Big House, when empty, rises on all sides in limestone gray, like the machine-carved rock walls of a Midwestern quarry; on game days, the sold-out stadium—a hundred rows high, 110,000 fans in maize and blue—becomes the fourth-largest city in the state of Michigan. Here on the field this last official day of spring, 230 high school quarterbacks tune in to a former quarterback and current head coach in a block-M ball cap and a pair of slack khakis, extra-wide. This is Jim Harbaugh, and this is his dominion.
I talked to the author, Daniel Riley, at Frita Batidos one day this summer. Frita being jammed most hours of the day and night, it was loud. Loud to the point I worried that nothing from his tape would be useful. I'm glad it was, because his article reminded me about this part of our conversation about Jim Harbaugh:
"What he says now about football," Cook says, "is that it's worth it."
Football's taken a ton of shit over the past few years because it is dangerous. Harbaugh knows this. I know it. You know it. But I say that life is not lived all at the same rate. Some days and weeks and months shrink away to tiny motes; some hours and minutes and moments expand to fill your consciousness.
Nice high kick, got a little wind under it and he runs Howard back—time inflates, you can pluck a dragonfly hanging in mid-flight in front of you out of the air—LOOK AT THAT oh my goodness ONE MAN GOODBYE HELLO HEISMAN
Football is dangerous. It is dangerous to play, and it is dangerous to love. And it is worth it.
[Bryan Fuller]
Go Blue.