This Week's Obsession: Does It Get Better?
THIS ARTICLE HAS A SPONSOR: If you haven't yet talked to Nick Hopwood, our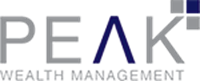 MGoFinancial Planner from Peak Wealth Management, this might be a good week to catch him, since Nick reports he has barred himself in his office and plans to do nothing but work until all the Spartans in his life think he's run off to live a simpler life in the woods or something.
Our deal is Nick is the guy I go to for financial strategies, and he gets to ask us Michigan questions on your behalf. Anytime it's a Nick question, we'll let you know. Anytime you've got a financial question, let Nick know.
Michigan ran a few zone read-like things with O'Korn but for whatever reason these just got a back swarmed for no gain. [Bryan Fuller]
--------------------------------
Nick's Question: …
MGoBlog: Do you have a question this week?
Nick: f---?
MGoBlog: That question is self-answering. New question.
Nick: sigh.
MGoBlog: …
Nick: How does this offense get better?
MGoBlog: Yelling at it?
Nick: I mean that's my question. You have to answer it.
MGoBlog: Yell at it LOUDER.
How does this offense get better?
Seth: Let's start with the simplest: build some quarterback running plays into the offense because O'Korn is a better run threat than a Tom Brady-esque check-to-your-5th-read distribution center. Also the pocket won't last that long. If the ends are constantly having to worry about holding the edge or getting optioned that takes some pressure off the tackles. And I think they are starting to build an interior running game that's functional as long as the counters are.
I thought I saw O'Korn mess up a couple of zone reads in this game and then Michigan dropped it but the Denard power offense might be a good fit for these guys if they could find a running back willing to lead block.
[Hit THE JUMP for other ideas that don't involve testing the stickiness of substances]