This Week's Obsession: One Shining Moe-Ment
[Bryan Fuller]
THIS ARTICLE HAS A SPONSOR: It's Nick Hopwood, our MGoFinancial Planner from Peak Wealth Management. Nick is also a Podcaster—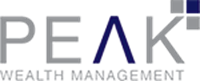 if you haven't listened to it before, his podcast Finding True Wealth, with recent episodes covering the mortgage industry, social security disability, and what number is enough for retirement.
Legal disclosure in tiny font: Calling Nick our official financial planner is not intended as financial advice; Nick is an advertiser who financially supports MGoBlog. MGoBlog is not responsible for any advice or other communication provided to an investor by any financial advisor, and makes no representations or warranties as to the suitability of any particular financial advisor and/or investment for a specific investor.
-------------------------------
The Question:
When you close your eyes and think of Moe Wagner what moments come to mind? Can have multiple answers.
Ace: Trying to narrow it to one…
But if we had to, it would start here:
Seth: Other than Gary...
Ace: But that moment also shows why this starts to get really hard. That was the final blow in a two-year-long battle with Nick Ward that was an absolute joy to watch. Wagner had a few of those. The Painter-Beilein Wars spring to mind.
slackbot:
Ace: One of the first things that comes to mind for me when I think of Moe Wagner is a Matt Painter postgame press conference.
I still have the quotes saved from when he asks the assembled media if they really want to hear this (I'm nodding furiously) and then goes full scheme-geek on how Wagner absolutely blows up everything you want to do on defense.
Seth: The one for me—other than "ankle breaker"—is late in the Final Four, drenched in more sweat than the guy whose job he usurped, dribbles into the lane then right back out to the corner like he just suddenly had an idea to shoot from out there instead, and swoosh.
Brian: Wagner was so sweaty against Loyola
BiSB: Carrying a team for 30 minutes is sweaty work.
Brian: The sweat a culmination of all the work he put in to become an outstanding defensive rebounder. The brow of the working man. The common 6'11" three point shooting man. The man who could no longer be called soft.
Ace: Seriously, though, those NBA Combine numbers!
Michigan big man Moe Wagner ranked high among the centers tested at the 2018 #NBACombine pic.twitter.com/SnpmNnsnxv

— Def Pen Hoops (@DefPenHoops) May 18, 2018
Brian: He played 30 MPG at center for a top 5 defense.
Ace: Fair point. I was still surprised.
[After THE JUMP: see what we remembered before you comment what we forgot]