This Week's Obsession: Wave a Maverick Wand
One of us was just called a sports blogger by an Illinois player. [Bryan Fuller]
-------------------------------
THIS ARTICLE HAS A SPONSOR: You should stop waiting. I know it's been on your to-do list for awhile. It's time to talk to Nick Hopwood, our MGoFinancial Planner from Peak Wealth Management and get your future squared away instead of thinking about it all the time.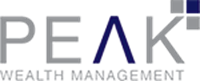 Our deal is Nick is the guy I go to for financial strategies, and he gets to ask us Michigan questions on your behalf. Anytime it's a Nick question, we'll let you know. Anytime you've got a financial question, let Nick know. And when you're ready to figure out how you're going to plan your retirement and pay for your kids' college when you just got done paying for your own, don't wait to do something about that.
Legal disclosure in tiny font: Calling Nick our official financial planner is not intended as financial advice; Nick is an advertiser who financially supports MGoBlog. MGoBlog is not responsible for any advice or other communication provided to an investor by any financial advisor, and makes no representations or warranties as to the suitability of any particular financial advisor and/or investment for a specific investor.
-------------------------------
Nick's Question:
If you could wave a magic Maverick Morgan wand over one M baller right now?
If you're not up on the meme, we mean a player on this team who suddenly explodes like Derrick Walton did last year after Illinois player Maverick Morgan suggested Walton/Michigan was soft. So that this isn't just a highest ceiling discussion, we're instituting a Poole Rule: the player can only become the best plausible version of himself this year, e.g. Poole can become freshman Stauskas but not Sauce Castillo.
-------------------------------
The Responses:
David: I will take Muhammad Ali Abdur-Rahkman. Granted, he probably does not have a Walton Leap in him, but if can develop a bit more consistency, perhaps with the ability to finish in the lane/at the rim, that would add another dimension to this offense.
Could one of you…? [MG Campredon]
I'm not sure how high his ceiling would be in this regard, but it is most likely the part of the offense that could use the largest increase. Michigan has some shooters—even Z has been able to contribute when left open—and they have a few guys who can exploit some mismatches in Matthews and Wagner, but a consistent lane finisher at the end of the shot clock is a piece that would steady a fluctuating offense. If it could be Rahk in those situations, Michigan would not have to burden other players who have generally performed well in their suited roles.
Ace: (someone should answer Z should I can give my Wagner take without the obvious answer being missed)
Brian: I was going to say Wagner though.
Ace: Okay I'll take Z
Brian: I mean, you can take Wagner.
Seth: Zagner.
Brian: I just think the Magic Wand version of Z is still a player with 16% usage and always will be.
Ace: Disagree, so you should take Wagner.
Alex: I would take a 50% better Jon Teske if his path to more playing time wasn't blocked by Wagner. Fun fact: he's 5th in steal rate among B1G players who have played at least 20% of available minutes.
[After THE JUMP is it Moe or Mo?]