The Michigan All-Numbers Team: Offense
[Danny Moloshok/Stringer]
EVENT ANNOUNCEMENT:
FOOTBALL EVE 2018, hosted by Matt Demorest of HomeSure Lending, will be at 6:00 PM on Thursday, August 30, at 327 E. Hoover, Ann Arbor—the same place as last year.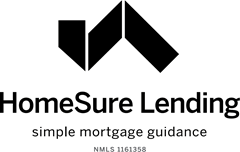 Also the same food as last year—Scratch BBQ and Catering—since Adam and David didn't get to try it.
We won't do the podcast live this time since it felt a bit awkward. Just a Q&A, possibly trivia, and also possibly some historic videogaming and actual, real, live, college football. We'll have beer as well—gotta set that up still.
What's FOOTBALL EVE? An annual MGoBlog get-together right before the season. It started in 2015 when Demorest and I were both asked to leave our respective houses before the Utah game because residential zones are not capable of handing that much nervous energy. Brian ghosts in with zero sleep because he's always behind on the previews. We have beer. It's not complicated. We're doing it Thursday night instead of Friday because so many people are going to Notre Dame. Matt buys everyone beer and afterwards everyone who comes by remembers that if they're buying or refinancing a home he's the guy to talk to.
-----------------------------------------
In honor of the freshman getting their numbers, this week we're not picking a single player for each position but choosing the number that has been best represented for each position.
Previously:
This week: Here's the snap from #(59? 50? 60?), #(16? 7?) drops back, fakes to #(yeah it's 33), looks downfield for #(86 right? j/k), now checks down to #(80-something); #(70-something) is giving him all sorts of time...he dumps it off to #(23 perhaps? 20? do we remember a better one?), and #(who remembers guard numbers?) is there to escort...he's gonna score!!!
Rules: Not judging on peak performance here. It's more about how many games they started, how much hardware they took home, and the total sum contributions of all players playing that position while wearing that number. You can count for multiple numbers but your work at another number doesn't count. For example Devin Gardner's contribution to #7 is mostly running around like a headless chicken. His 2012 work counts toward #12 at WR and QB. And his 2013-'14 seasons (starting at ND '13) are counted toward 98.
All photos from priceless resource UM Bentley Library unless stated otherwise. All-Americans highlighted.
Quarterback #7
Rick Leach, Drew Henson, Chad Henne, et al.
Center & Right from MGoBlue.com
Harry Kohl was no slouch in the late '30s but it's Rick Leach who made the #7 special for Michigan quarterbacks by starring in the latter half of the 1970s. Because of Leach a number of five-star prospects chose to honor him. That's how you add Drew Henson and Chad Henne, plus Shane Morris, Spencer Brinton, Devin Gardner for his first two years, Demetrius Brown when he was a senior, and early 1980s QB David Hall.
Other contenders:
#16: Denard Robinson, John Navarre, Steve Smith, Jay Riemersma, Mark Elzinga, Scott Crawford
#27: Bennie Friedman, Don Moorhead, Dick Vidmer, Stan Noskin
#10: Tom Brady, Todd Collins, Bill Dickey, Clayton Richard, Steven Threet, Dylan McCaffrey, and my doc Kyle Anderson hi doc!
Enough of these:
#8: John O'Korn, Nick Sheridan, Jim Breaugh, Russell Bellomy
Bring it back:
#46: Harry Newman is one of the greatest players in college football history
-----------------------------------------------
[Hit THE JUMP for the controversial pick, and a controversial pick that you probably didn't realize was one]