An Interview with Inside Lacrosse Editor Terry Foy
Terry Foy, the Managing Editor for Inside Lacrosse Magazine, was kind enough to answer a few questions about Michigan's entry into the world of Division-1, based on conversations he's had with people in Michigan's program, and in others around the country.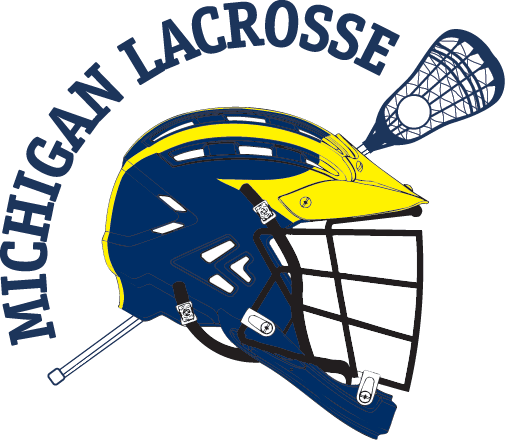 1. The main question on everyone's mind: exactly how good can this Michigan team be in their first year on the field? Do they have a chance to make any national noise within 3-5 years?
I haven't seen their completed schedule, so how Coach Paul rounds out their ECAC slate and their known out-of-conference opponents will go a long way toward determining Michigan's record.
Heading into their inaugural season, I see Michigan fairly falling in the mid-50s (out of 61 varsity programs). That ranking might seem exceptionally low to Wolverine fans, but it's higher than any other new program has been ranked heading into its maiden season. By year's end, I could see Michigan climbing into the mid-30s if they play somewhere near .500-ball, and about 10-15 spots lower if they're around the .333 mark.
I think their success can be largely depend on the type of early season success they see. I think Jacksonville's 6-7 record in 2010 (the Dolphins' first season) can largely be attributed to the momentum gained from their big early season win over Denver, a Bill Tierney-coached team that went on to make the NCAA Tournament.
I think within five years, Michigan should challenge for an ECAC title. The Pioneers have asserted control over the league the last two seasons, but I think it's reasonable that along with Loyola, the Wolverines can emerge as the primary challengers. Ohio State, Fairfield and Hobart are the stiffest competition for the remaining spots, but each have their own stumbling blocks to consistently being able to compete to win the league.
2. Among the guys who will play for Michigan this spring (i.e. the club roster, plus 2011 recruits and transfers), who are some standouts? Did some the club guys slip through the cracks as recruits, even though they could have played at a high D-1 level?
The Wolverines' starting point is a good one — talent at attack. Trevor Yealy and Thomas Paras were MCLA All-American/Player of the Year types. However, most NCAA coaches I've spoken to about those two guys in particular have said they didn't project to being DI stars, and without much dispute they're two of the best players on the team.
Michigan didn't make any major splashes in the transfer market (picking up a guy like Jack McBride, who went from Princeton to North Carolina; though there's still some chance that opportunity could present itself) or any surprising de-commits (the most notable being defenseman Ryan Breen from the Taft School, who was originally committed to Lafayette).
In short, while I think Michigan will win games, I don't think it'll be because of their starpower.
3. How long will it take for Michigan to start pulling in elite recruits (if they can at all)? Is it possible for them to have an elite recruiting class in the near future?
Two coaches I spoke with said their 2012s are on par with a top 15-35 class, and the player each liked the most is Evan Glaser from McDonogh, a two-handed polished attackman, and Will Perkins from St. Mark's. However, neither of those guys is someone that other coaches are saying "I can't believe they got him," the way Florida did when Mandee O'Leary started the women's program and picked up no less than five recruits in the top 25 for the Gators' first season.
That could happen in the class of 2013, but it hasn't yet, and with the number of commits off the board already, it doesn't appear they're going to land a top five class. To me, that means their future recruiting fortunes (2014 and beyond) are tied to their on-field performance, starting this spring.
As one coach put it, "they can dip (academically) for the guys that aren't great students, and they can make the academic sell to the best kids." [Many of the other schools in D-1, aside from say, Virginia and North Carolina, are great academic schools that can still make admissions exceptions for athletics].
4. On the same note, does Michigan have the potential to become a power in the sport down the road? Teams from non-hotbed areas (Denver) have done it, but there's still the small issue of "winning the whole thing" that nobody's done outside of the traditional powers.
Winning a national championship is a very difficult thing — Cornell fans can tell you very easily the slim margin of victory as they try to forget the '09 title. Duke fans can tell you how long you have to knock on the door before anyone answers. In some ways, maybe that's a semblance of fairness in lacrosse — only Princeton broke through to the ranks of champion without toiling for a number of years with quarterfinal and final four losses.
Can Michigan win a national championship? Yes, but that's nowhere near a guarantee that they will. I think a much better use of time is define the word "power" in this sport. Eight programs have won titles in the tournament that's been played since 1971. Navy, Georgetown, UMass, Notre Dame, Hofstra and Loyola are some of the teams that haven't won a title, but have experienced extended league or NCAA Tournament success that could allow them to approach being called a "power."
In the burgeoning NCAA lacrosse scene, I think consistently making the tournament (six times in a decade) and avoiding a sub-.500 season should be enough to be called a "power" ... I think between years 5-15, [barring major changes in the NCAA lacrosse scene] it's not unreasonable to imagine Michigan attaining that standard.
5. There's been a bit of debate over the head coaching hire. Of course John Paul was going to get first crack at it, because he's brought the program to a point where varsity lacrosse was possible, but is he a long-term solution? What's his overall reputation in the lacrosse world?
As a John Paul proponent, I think he's a viable long-term solution because he's shown himself to be smart and adaptable to this point in his career as a college lacrosse coach. Without having faced the challenge of coaching against a DI schedule with a DI team, it's impossible to say with any certainty how he and his staff will fare record-wise, and there's an argument that their MCLA success isn't the best predictor. However, it's my opinion that winning lacrosse games is easier than taking an MCLA team at an FBS school to the varsity level in this fiscal and political climate, so if the skillset that allowed him to do that translates even halfway to on-field motivation and strategy, he's more than capable of producing the type of results I laid out above.
As for his reputation in the DI coaching community, my sense is he's viewed as a very respectable, meticulous and organized leader with the backing of a formidable athletic department that has shown a strong willingness to learn and get to know people around the coaching ranks. I think his tactics [have overshadowed] his capacity to prepare his teams. That said, most coaches haven't had to concern themselves with Michigan, so I think there's a lot of mystery to the team they're going to put on the field.
6. Is it possible that Michigan is just the first domino to tip in a wave of D-1 growth? Do you think it's possible we see a Big Ten Lacrosse Conference 5 or 10 years down the road?
It's possible that Michigan is the tip of the DI expansion iceberg, however, there's a danger in getting caught up in the size of Michigan's profile. [There has been] 12.5% growth over seven years — Michigan is a huge part of that, but don't overlook how significant the inclusion of Bryant, Detroit, Jacksonville, Mercer, High Point and Marquette are, particularly because those are the types of schools that'll be adding men's lacrosse in greater numbers than Big 10 schools over the next decade.
As for the prospects of a Big 10 conference that has at least six teams — that's the question that's most outside my purview. I don't have any ins at athletic departments that don't have lacrosse, so while I'd love to say Northwestern is going to add a men's team and Michigan State's going to reinstate their program, you know as well as I do.
Thanks to Terry for taking the time to answer my questions. If you care waaay more about lacrosse than you probably should, you can follow along at GreatLaxstate.com.