This Week's Obsession: The JMFR Effect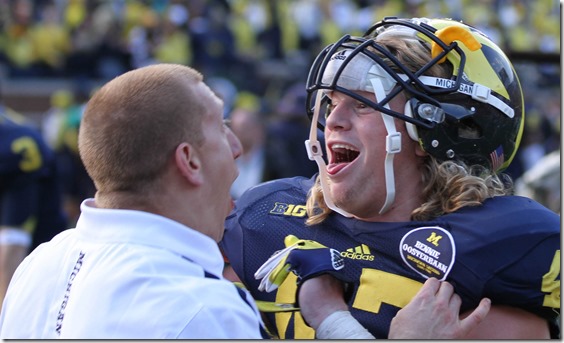 Say AAAAAAHHH! [Fuller]
Guess who's back? Back again. Jake is back. We hope he's back. Hope he's back. Hope he's back, hope he's back hope he's back hope he's back…
The Mix: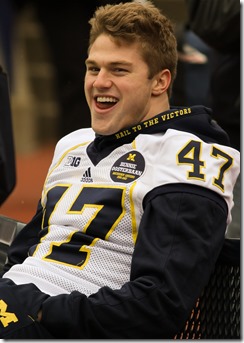 Look at these eyes, baby blue, baby just like yourself, if they were brown, Shady lose, Shady sits on the shelf, but Shady's cute, Shady knew, Shady's dimple's would help.
[Fuller]
Slim Shady: Ace Anbender
The Real Slim Shady: Coach Brown
Almost Famous: Brian Cook
Big Weenie: Seth Fisher
Gatman: Mathlete
Bad Meets Evil: Blue in South Bend
The Most Shady: Heiko Yang
The Question:
Let's talk the return of Jake M.F. Ryan. Does it get us a pass rush? Do we give him a few weeks to regain his edge? What happens to the not-Ryans?
Mathlete: I think when JMFR comes back, we should play him both ways, solves the pass rush and the interior line issues at the same time. He doesn't even have to be a freakish hybrid. This coaching stuff is easy.
The key question for his return is whether or not we are getting the old Jake Ryan back. It seems like there are fewer and fewer cases every year of players who are coming back at less than their previous player. If he comes back at or near his previous level, there is no doubt he will be a big boost for the defense. Right now the defense is really good at one thing, not allowing plays down field. Michigan is allowing an average of 95 yards beyond the sticks a game, which is 15th best in the country. What the defense has lacked to date is much of a legitimate play making threat, and that is exactly what made Jake Ryan into JMFR. If Ryan can even generate a portion of the game changing activity he previously did, it would be a huge surge to a defense that could use a little jolt.
[Jump]