This Week's Obsession: Expectations are Back There
The Sponsor:
It's Nick Hopwood, our MGoFinancial Planner from Peak Wealth Management. If you haven't listened to Nick's podcast,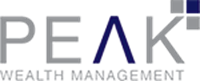 Finding True Wealth, yet, head over there because his latest episode is an interview with our own Brian Cook about the past and future of MGoBlog. Nick also has a neat new tool which has a different spin on figuring out which level of risk is appropriate for your portfolio in these volatile times.
Legal disclosure in itty bitty font: Calling Nick our official financial planner is not intended as financial advice; Nick is an advertiser who financially supports MGoBlog. MGoBlog is not responsible for any advice or other communication provided to an investor by any financial advisor, and makes no representations or warranties as to the suitability of any particular financial advisor and/or investment for a specific investor.
-------------------------------
The Question:
Why is this team exceeding expectations?
Ace: Just wait until Jordan Poole gets goin— oh, I see.
Seth: 1/1 Charles Mathewses agree: this is not a good development.
Lol @ Matthews pic.twitter.com/KyIzBq3Lwm

— Mike Persak (@MikeDPersak) December 1, 2018
Ace: We can start with the obvious: Michigan had one of the best defenses in the country last year, upgraded on that end at the four and five spots (and arguably the two as well), and also moved into year two of Luke Yaklich's teachings taking hold. Now it's the best defense in the country by a significant margin so far this year.
This is very much Zavier Simpson's team. Matthews', too.
BiSB: To the defensive question, we didn't know if Iggy could play defense. Turns out... yeah, very much so.
Brian: His first real test is "hey, check Eric Paschall with zero help defense" and that goes spectacularly.
Seth: Let's not leave out 7'2" Zavier Simpson.
BiSB: Big Trogdor?
Ace: I meant in terms of temperament. Jon Teske is clearly one of the main reasons this team is so good. He's a defensive savant. It's not just that he can block shots, he's almost never in the wrong place, his hands are great, and he moves surprisingly well.
BiSB: His foul rate is also insanely low.
Brian: Michigan's two point D is stunning and it is most stunning when The Big Sleep is on the floor. 31%!
Ace: (pulls out bullhorn)
AND HE HITS THREES NOW!
[After THE JUMP: Florida gets mentioned once. Also Duke.]