This Week's Obsession: Hoop Futures
[Marc-Grégor Campredon]
THIS ARTICLE HAS A SPONSOR: You're a responsible adult who looks long-term instead of getting distracted by every which thing, so talk to Nick Hopwood, our MGoFinancial Planner from Peak Wealth Management.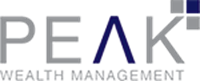 Our deal is Nick is the guy I go to for financial strategies, and he gets to ask us Michigan questions on your behalf. Anytime it's a Nick question, we'll let you know. Anytime you've got a financial question, let Nick know. And when you're ready to figure out how you're going to plan your retirement and pay for your kids' college when you just got done paying for your own, don't wait to do something about that.
-------------------------------
Legal disclosure in tiny font: Calling Nick our official financial planner is not intended as financial advice; Nick is an advertiser who financially supports MGoBlog. MGoBlog is not responsible for any advice or other communication provided to an investor by any financial advisor, and makes no representations or warranties as to the suitability of any particular financial advisor and/or investment for a specific investor.
--------------------------------
Nick's Question:
[long gushing thread about Poole's ceiling]

Nick: And Livers and Teske are still so young. And then the incoming class…

Seth: Yeah in two years this could be Beilein's best team ever.

Nick: I don't even know which of these guys to be the most excited about!

Seth: Is that your TWO question?

Nick: Sure.

Seth: Good because we've been talking about the same thing in slack all this time.
Ace: Just one? Top three? Top five? I have a hard time containing my enthusiasm with this bunch and the 2018 class.
Seth: Should we try to come up with a consensus rank?
Brian: Top three. Ordered by projected alpha dog on the 2019-2020 team.
Ace: I'm gonna drop this in from the discussion that led to this topic:
Alex: I mean the roster in two years could look like:

PG - Z, Brooks/DeJulius
SG - Poole, Nunez
SF - Iggy, Johns
PF - Livers, Johns
C - Teske, Castleton

I don't want to get too far ahead of myself but that's a group that could do some big things, especially if Z continues to improve
This, of all things, is going to kill me.
Brian: First and second year players on this team and the incoming croots are eligible.
Seth: So Iggy has one spot.
Ace: Does he, though?
Brian: Alpha dog is defense and rebounding inclusive. Everyone has their own list.
Ace: I thought the same thing and then I looked over everything again and this is really damn hard. There's a legitimate argument for everyone on Alex's two-deep outside of Brooks and probably Nunez, and those guys aren't exactly dead weight.
[Hit THE JUMP for very exciting gifs and stuff]