Draftageddon: This is Fine Edition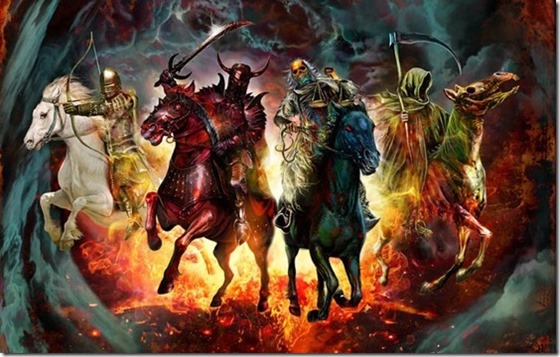 We are drafting Big Ten teams because "Top 100 players in the Big Ten" content wouldn't make us hate each other nearly as much.
Previously on Draftageddon:
How things stand:
We ran three rounds again last time, which was probably too much. Just trying to get these all out before the season; would you rather very long Draftageddons or multiple Draftageddons per week?
---------------------------------------
ACE: Round 15, Pick 1: Brandon Bell, linebacker, Penn State
[Upchurch]
OFFENSE: QB CJ Beathard (IA), RB Saquon Barkley (PSU), WR Jehu Chesson (M), SLOT Curtis Samuel (OSU), TE George Kittle (IA), OT Nick Gates (NE), OG Jacob Bailey (IU), WEAPON Jabrill Peppers (M)
DEFENSE: NT Ryan Glasgow (M), DT Jake Replogle (PU), DE Sam Hubbard (OSU), MLB Josey Jewell (IA), OLB Brandon Bell (PSU), OLB/NICKEL Jabrill Peppers (M), CB Jalen Myrick (MN), S Nate Gerry (NE)
SPECIAL TEAMS: KR Jabrill Peppers (M), PR Jabrill Peppers (M)
Seth, our resident PSU fan, chose Nyeem Wartman-White in the sixth round of this draft. Even when fully healthy, however, he's not PSU's best linebacker—that honor goes to Brandon Bell. Here is eight minutes of Bell doing every damn thing you'd want from a linebacker:
Bell is a prototype walkout linebacker, and at 6'1", 231, he's strong enough to play on the inside as well—there are several impressive snaps above where he lines up at WILL and makes a play between the tackles. In 11 games, he tallied 67 tackles, 12.5 TFLs, 5.5 sacks, three forced fumbles, and an interception. He did all of this while playing much of the season injured:
That's because the New Jersey native played most of the season injured. A shoulder injury was obvious, and the defensive coordinator said there were lower body issues, as well.

"You look back at the year Brandon Bell had, despite missing a couple of games, playing with two bad wheels, a shoulder that kept popping out; when I go back and watch the cutups from the fall, just really impressed with the way Brandon plays," Pry said.
I'll happily take Bell over the relatively interchangeable MIKEs who've gone off the board in the last couple rounds, especially since there are still a couple quality ILBs left on the board if I want to reconfigure my defense. For now, I'll take a linebacker trio of Bell-Jewell-Peppers that will murder anything on the outside, provide great coverage, and allow my hypothetical squad to avoid having to substitute much against spread teams.
---------------------------------------
Seth: I would argue except "Well most Penn State fans think..." is the Alabama of bad ways to begin an argument.
Brian: You'd think Ace would know that after drafting nothing but PSU TEs for skill positions last year.
Ace: I've made some regrettable choices. Meanwhile, Wartman-White is in a battle just to get his MIKE spot back. Jason Cabinda is good, but nobody's touched him yet in a draft heavy on ILBs.
Seth: That battle is the mother of offseason pablum. NWW will play wherever they want him, and Cabinda is more Desmond Morgan than Larry Foote.
Ace: They're all going to start, but it's tough to spin "ripped up his knee, is ​_still_​ not fully healthy, might not be the QB of the defense anymore" as anything but a negative. I certainly don't think he should've gone in the 6th round of a draft in which Jermaine Carter lasted until the 14th.
Brian: Yeah i mean how likely is it NWW is better than guys like Jewell and Carter? Possible, but not that likely. And the downside is kind of severe.
Ace: And Bell is a more versatile player than Jewell/Carter/NWW/Bullough. Figured someone would grab him as a spacebacker much earlier. I only waited this long because I already had Peppers.
Seth: When i did the Googling for that guy I had to sift through a Draftageddon's worth of articles from last year where teammates bemoaned his loss. It must have been a weekly feature. Meanwhile the list of guys I can watch live and immediately pick out that they're special is quite short. That meant a lot to me in choosing a linebacker, since draft rankings and all-X lists barely look past number of tackles.
And I was waiting to draft Bell because everybody had an outside linebacker already.
Ace: You say that like the rest of us haven't watched film, too.
Seth: Live-live. Like you can see it from section 18. This is more explanation than argument. I develop sentimental attachments to players I personally identified
Ace: I rest my case, then.
Seth: There are also the guys I read about then watch tape and see just a guy ​*cough* Hardy Nickerson. (Also *cough* sometimes that guy is Jordan Howard *cough myself*)
Adam: Hey don't try to drag me into your mess. I waited until the 13th round to make my feelingsball-based reach.
Seth: Like I said, I gave up this fight when I realized the credibility of my source killed it before I got to the first predicate.
[After the jump: more self-refuting sentences involving Penn State]