This Week's Obsession: Dave's Burner Account
hashtag ifitaintbrokebreakit [Eric Uphurch]
THIS ARTICLE HAS A SPONSOR: It's Nick Hopwood, our MGoFinancial Planner from Peak Wealth Management.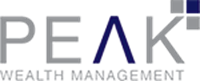 Have you checked out his podcast yet? He's been bringing in interesting guests—Richard Hoeg was one, Brian's bolded subconscious alter ego was another (actual Brian plans to do one soon). If your financial strategy is to bounce around liquidating failing companies, you don't need Nick, but if you've built something that has value, and this has in turn gotten you some value, and you've got a lot of life yet to go, you should talk to Nick about a strategy for that.
Legal disclosure in tiny font: Calling Nick our official financial planner is not intended as financial advice; Nick is an advertiser who financially supports MGoBlog. MGoBlog is not responsible for any advice or other communication provided to an investor by any financial advisor, and makes no representations or warranties as to the suitability of any particular financial advisor and/or investment for a specific investor.
-------------------------------
BECAUSE OF RECENT EVENTS, LET'S JUST NAME SOME ENTIRELY THEORETICAL DAVE BRANDON BURNER ACCOUNTS AND SEE WHERE THIS GOES
slackbot: quit drinking and go to bed
Ace: Slackbot knows this is a bad idea but we're gonna power through it.
The Mathlete: This a probable mild bad decision, @probablemild
Seth: @thebrand1234567
Ace: @retailactivationerror
The Mathlete: @enoughlatenightdrinking
Alex: @campdavid6969
Ace: @everafter734
Alex: @vulturecapitaltoysrus
Seth: @tgiff And by the way we are docking the cost of those cardboard boxes from your last paycheck.
Ace: @findanewteam
@happylife_goblue
Seth: @...
The Mathlete: @plentyofseatsonmyjet
Ace: @lochdogg
The Mathlete: @wowexperience
Seth: @section1.
Ace: lol, was waiting for that one.
Seth: Sorry, Section 1.
Ace: Should we maybe tell people why we're doing this? This is why we're doing this:
The Curious Case of Bryan Colangelo and the Secret Twitter Account

A collection of Twitter accounts that has criticized Joel Embiid and Markelle Fultz, disclosed sensitive information, and outlined team strategy shares eye-opening similarities. What does that have to do with the Philadelphia 76ers' decision-maker?
I never thought I'd say anything like this but… at least Brandon knew better than to get on the bad side of his own players?
[After THE JUMP: we create the space.]