Lax: Streak Over, New One Starts?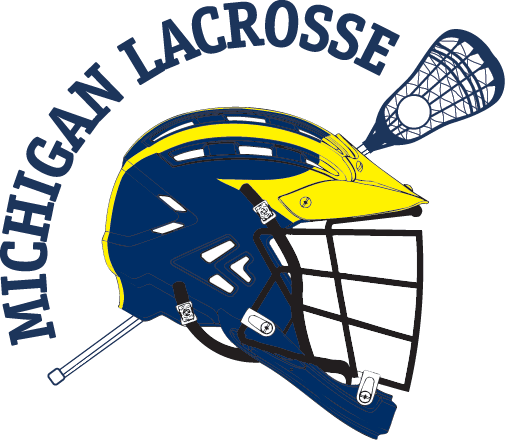 [Ed: Spring report coming this afternoon. I have to decrypt some stuff.]
The longest win streak in the history of the MCLA ends at 49. Michigan coming out of the weekend with a 1-1 record on the road wasn't a surprise, but the way they did it certainly was. The undefeated and seemingly-invincible Wolverines were run off the field by reeling Colorado for three quarters before staging a furious comeback that fell just short. They recovered against #2 Colorado State a couple days later and will likely maintain their #1 ranking.
Colorado
Only able to check the score of this game on the UmichLacrosse Twitter feed, it sounded like the Wolverines were getting run off the field on Friday night in every way. In actuality though, they were the more dominant team in every way except the scoreboard. Michigan had 48 shots to Colorado's 33, nearly doubled them up in groundballs, and cleared the ball at a higher rate. In addition, David Reinhard won nearly 70% of the faceoffs he took.
So what was the difference? Michigan wasn't getting good looks at the cage early in the game, and wasn't forcing Colorado's goalie to work quite as hard as Mark Stone. Only seven Wolverine shots in the first half were on the goal, and though three of them went in, Colorado scored six before the break, while forcing Stone to make five additional saves.
The third and fourth quarters, Michigan had more effective offense, but Colorado's Bradley Macnee came up huge in the cage throughout the third, while his teammates gave CU an insurmountable 11-5 lead going into the fourth. Though a late Wolverine rally would bring the final score within a pair of goals, they were unable to finish the comeback, and lost for the first time in nearly three years.
Colorado State
Nobody knew exactly how Michigan would react after a loss, because it hadn't happened in quite some time. In fact, nobody except the seniors on this team had ever lost a game in maize and blue(!). It's no surprise that a John Paul-led squad would be able to turn that adversity into motivation against a top-notch opponent, as the Wolverines came right back with a comfortable 10-6 win over previously-undefeated #2 Colorado State.
Michigan was able to turn yet another dominant statistical performance into scoring production, breaking a 5-5 three-quarter tie with a dominant 5-1 fourth quarter for the big win. Eight different Wolverines scored, with Trevor Yealy and David Rogers both notching a pair. Stone came back from his shaky start against Colorado to stop 15 shots while only allowing 6.
The Colorado loss seems to have been just what this team needed. They had been sleepwalking a little too much in previous games, and destroying their air of invincibility could re-energize them for a Nationa Championship run. If the CSU game is any indication, that may be exactly the case.
Official Site Recap. Colorado State Recap.
What it all means
[…after the jump. That's how you tease, baby.]