This Week's Obsession: 2018 All-B1G Hoops Team
THE EVENT: So long as Michigan survives Thursday (and your band of health-compromised bloggers do as well), we're going to get together this Friday at 2:30 at Wolverine Brewing for our first MGo-gamewatch party. Sponsor Nick Hopwood of Peak Wealth Management, who also sponsors this post, offered to cover the first couple rounds and some food for our tables. Please let us know if you're coming so we can get a halfway decent count (if we run out of space signups get first priority: https://goo.gl/forms/t0F28mhfnYRRbKPh2
Also if you're in New York, Dewey's Pub down the street from MSG tends to collect the MGoBlog contingent after the game.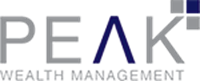 THE SPONSOR: How are you managing your savings? Your insurance? What kind of accounts do you have for your kids? Our MGoFinancial Planner Nick Hopwood from Peak Wealth Management is the guy to talk to.
Legal disclosure in tiny font: Calling Nick our official financial planner is not intended as financial advice; Nick is an advertiser who financially supports MGoBlog. MGoBlog is not responsible for any advice or other communication provided to an investor by any financial advisor, and makes no representations or warranties as to the suitability of any particular financial advisor and/or investment for a specific investor.
-------------------------------
The Big Ten released its all-conference selections so we decided to complain, of course.
All-Big Ten Team
Coaches
Media
Miles Bridges, MSU
Miles Bridges, MSU
James Palmer, Neb
Ethan Happ, Wis
Keita Bates-Diop, OSU
Keita Bates-Diop, OSU
Tony Carr, PSU
Tony Carr, PSU
Carsen Edwards, Pur
Carsen Edwards, Pur
2nd Team
Coaches
Media
Juwan Morgan, IU
Juwan Morgan, IU
Moritz Wagner, UM
Moritz Wagner, UM
Jae'Sean Tate, OSU
Jordan Murphy, Minn
Vincent Edwards, Pur
Vincent Edwards, Pur
Ethan Happ
James Palmer, Neb
All-defense
All-freshmen
Anthony Cowan, Md
Trent Frazier, IL
Jaren Jackson, MSU
Bruno Fernando, Md
Josh Reaves, PSU
Jaren Jackson, MSU
Mike Watkins, PSU
Kaleb Wesson, OSU
Dakota Mathias, Pur
Brad Davison, UW
Player of the Year
Keita Bates-Diop, OSU
Freshman of the Year
Jaren Jackson, MSU
6th Man
Duncan Robinson, UM
Coach of the Year
no argument
Brian: Ugh, naming a team without a center is like naming a football team without an OL. My pet peeve is first team all conference basketball teams that wouldn't be very good. And this is a season with Ethan Happ and Isaac Haas!
Seth: Haas got so much love all season on BTN I was both surprised and totally fine with him being left out. I But I agree even Beilein wouldn't play a lineup of Bridges-Palmer-KBD-Carr-Edwards.
Ace: Jackson freshman of the year, KBD player of the year, Duncan Robinson(!) 6th man of the year.
Seth: This is the part where Ace is mad Poole didn't make any of these teams.
Ace: They probably got the right guys since Poole emerged so late, though that lineup doesn't pass the "this would work on the court" test.
Brian: Two pure Cs might be worse than none. Ugh, all broken, I'm just naming my first team because guh.
C Isaac Haas. Not Haas's fault he's got a windmill on the bench behind him and a team around him. Haas has per-minute stats that stack up with anyone, spearheaded the nation's #15 eFG defense, and plays on an actually good team. Happ's numbers are silly in part because he has one other guy who can play on his team; he's more effective on offense but doesn't bring anywhere near the rim protection Haas does. The Mo mismatch applies to both of these guys; Haas was much better at attacking at the other end of the floor.
Ace: Happ is also way worse at free throws, which is a big deal for both of them. Totally agree with this one. In general, everyone seems to have overvalued raw numbers.
Haas hit one fewer FT on 31 fewer attempts in B1G play.
Alex: PUT SOME RESPECK ON ETHAN HAPP'S NAME, ACE AND BRIAN.
[After THE JUMP: how long until Ace says Poole is robbed you think?]