Lacrosse: Postseason Updates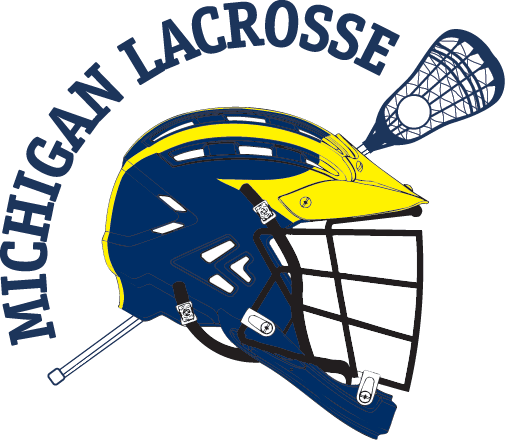 Since I never got into season-wrapup stuff, I'll go into some of that, as well as some peripheral stuff that relates to Michigan lacrosse.
All-Americans, Departing Seniors
Here are Michigan's MCLA All-Americans for the 2010 season.
1st Team:
Faceoff Specialist David Reinhard (1st Team last year).
Defense Harry Freid (1st Team last year).
Attack Trevor Yealy (1st Team last year).
2nd Team:
Attack Kevin Zorovich (3rd Team last year).
Midfield Anthony Hrusovsky
Honorable Mention:
Each of Michigan's 1st-Team All-Americans were also named to the MCLA All-Tournament Team.
After yet another successful year, the Wolverines' roster will experience some turnover, as is typical in college athletics. Here are Michigan's seniors who exhausted their eligibility in 2010, along with a notable stat or two for each of them (stats updated through conference tournament unless otherwise noted):
#2 Jordan Kirshner - M - 13G, 11A.
#3 Jamison Goldberg - M - 11G, 15A.
#7 Anthony Hrusovsky - M - 12G, 12A.
#9 Kevin Zorovich - A - 14G, 26A, 88GB.
#20 David Reinhard - FO - .721 Faceoff win %, 110GB.
#23 Michael Bartomioli - M - 3G, 5A
#35 Bob Diehl - D - 14GB, 0TO.
#41 David Rogers - M - 9G, 8A.
#44 Svet Tintchev - M - 13G, 5A (he impressed in the MCLA tournament, not included here).
#45 Josh Ein - A - 22G, 9A.
There are also a few guys who are 4th-year students, but still have eligibility remaining. I'm not sure on any of their statuses for next year:
D Zach Meuller
A Clark McIntyre
M Stephen Levitt
Meuller and McIntyre are major contributors, and having all three of these guys back would be a big help to next year's team. I'll go into more depth on next year's squad at a later date.
Local Lacrosse
AnnArbor.com ran a three-part series over the weekend about lacrosse in the area, mainly focusing on the growth in youth and high school participation in the sport. Had the site's editors been aiming for things like "good content" instead of "more pageviews," the pieces could have been combined into a cohesive essay with a central thesis throughout, and been very interesting. Of course, I would have liked that central theme to be Michigan and a otential Varsity Bump in the future, but anything cohesive would have been a huge improvement over the way the stuff was presented.
As it is, that article is still interesting from the standpoint of the overall growth of the sport in the state and area. Regardless of whether the author makes that connection (or any connections at all), the series is relevant to M lacrosse.
NCAA Final Four
As you may be aware, Notre Dame reach the NCAA Championship Game, after making the 16-team tournament as an unseeded squad from the #11 slot. The Duke Blue Devils managed to end the miracle run with a 6-5 overtime win, but the Irish even reaching the game could mean some things for midwestern lacrosse, and a Hypothetical Michigan Varsity Team.
We've talked over the course of the spring about whether MIchigan could be competitive on the varsity lacrosse scene, since the East Coast contains the hotbeds for the game, and the midwest is a bit barren (though improving, as noted above by AnnArbor.com). Notre Dame's run to the Championship Game shows that it's possible for midwestern teams to reach some of the highest levels of the game. Of course, this requires hard work on the recruiting trail, and Hypothetical Michigan Varsity Team wouldn't be successful right away.
HOWEVA, as positive as Notre Dame's run could be for Michigan, it also ramps up the intensity of the "now-or-never" sense of urgency for earning that varsity status. Now that midwestern teams have shown its possible to reach the pinnacle of the game, unless Michigan has an established program soon, other midwestern teams (including the Irish and Ohio State) will have a much easier time building up their programs to a level that Michigan should have trouble reaching.
Up Next
I'll look at season-wrap stuff sometime in the near future (though Michigan's team wasn't nearly as dominant as last year's), and looking into the future of Michigan lacrosse never ends.