Week 4 In The Big Ten: Here Comes The Conference
WEEK 4 IN THE BIG TEN: HERE COMES THE CONFERENCE
For better or worse, the out-of-conference schedule is now firmly behind Michigan and we look towards the next eight games to see how the regular season will shake out for us. Admittedly, right now, the anxiety level if elevated even for me for a lot of reasons which have been discussed ad nauseam on the board in the last few days, so I would rather not spend time dwelling.
Instead, let's take a look at where Michigan sits with respect to the conference on some basic metrics. Actually, let's switch this up a bit and start with some tempo-free stuff – these are not all that bad relatively speaking.
We'll start with point differentials on scoring offense – there is one team in the negative, and it is actually Purdue at -1.6 points. Michigan is not that much higher at 9th, but 3.8 points for a differential is, well, positive. I will put it that way. Here are the conference averages: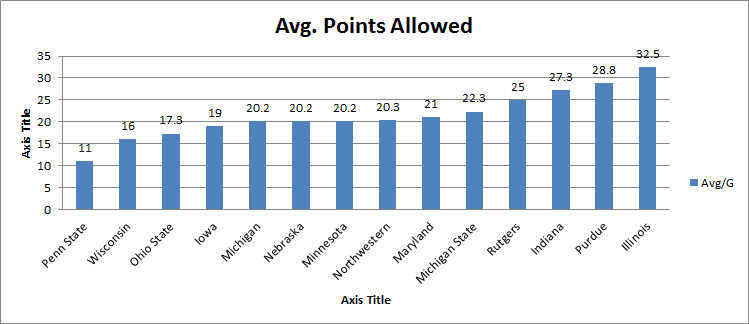 Michigan is actually fourth in yards per play differential, largely thanks to great defense, at 1.9 yards per play. Only Wisconsin, Nebraska and Ohio State are doing better in this respect. Of course, the number is in our case a synthesis of being 1st in total defense but 9th in total offense. The relative positioning of the conference members as a function of total yards is below: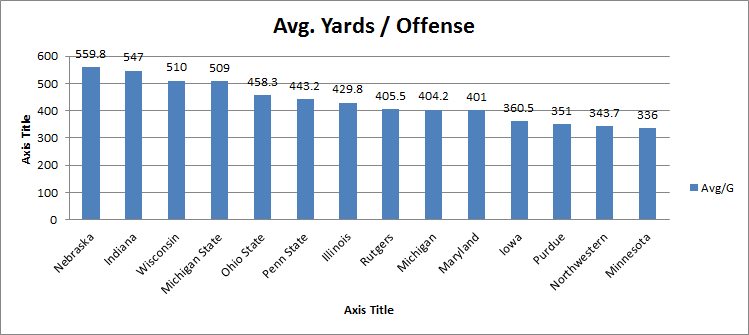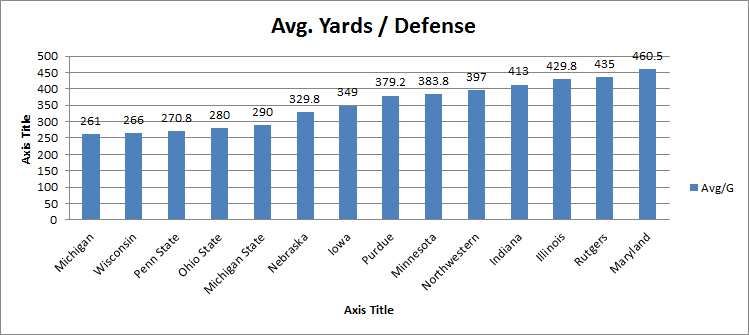 Rushing offense is what you might expect from the Big Ten lately – there is Nebraska, Wisconsin, Indiana and others, but for the moment, we do fall in at 6th in the conference on this metric, averaging 211 yards per game. That's still a massive improvement from last year, especially late last year. When it comes to run defense, we're rather stout, as you will note below: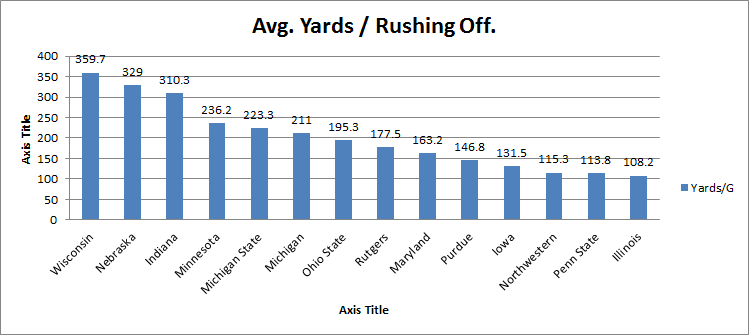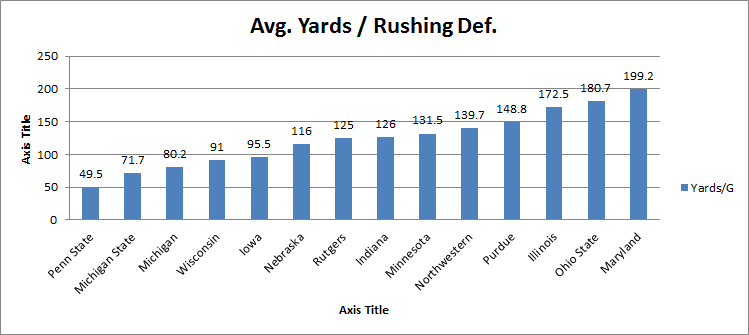 Our passing numbers…well….we're 12th in the conference at 193.2 yards per game on average, but 3rd in passing defense. Again, the idea that the defense is carrying the brunt of the load right now seems to play out in the stats this season.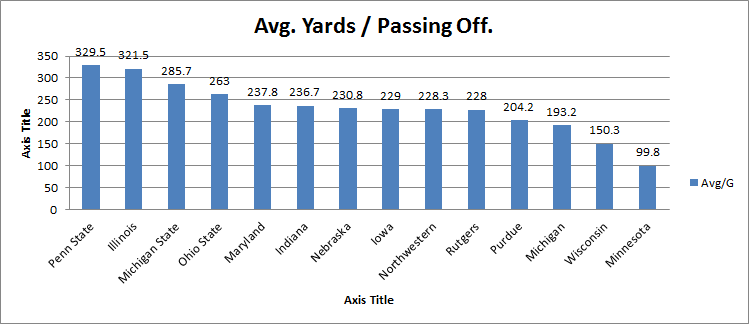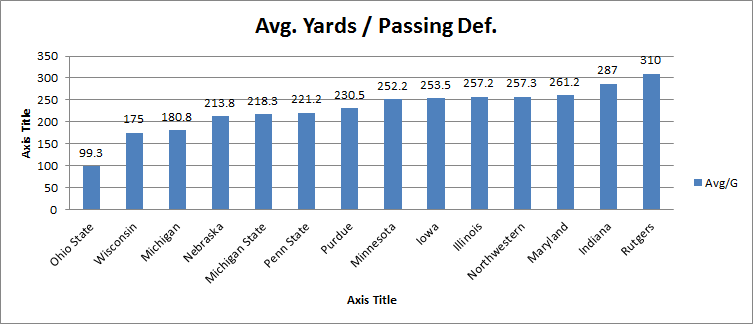 How about some stuff on down differentials? I didn't do formal charts this time around, but perhaps next week and I know people enjoyed the discussion topic in the past. For both first and third down differentials, Michigan sits nicely in the upper half of Big Ten teams at +6.5 for first downs and +12.5% for third downs. In other words, despite what it looks like sometimes, we are winning some rather key battles on the field for the time being. Our next two Big Ten opponents are in the negative on both these metrics, which on paper is hopeful.