Happy 139th Birthday, Michigan Football!
139 years ago today at White Stockings Park in Chicago, Michigan took on Racine in the first game in Michigan Football history. 
Irving Pond scored the first TD in Michigan history, and captain David DeTarr scored the winning goal kick to give Michigan the 1-0 win.
TDs didn't count unless you made the goal kick.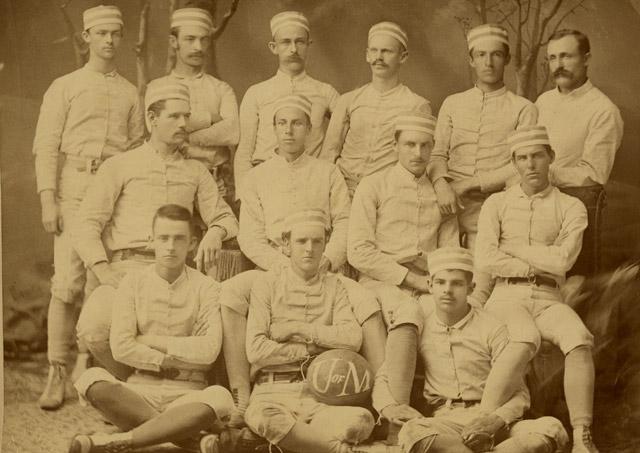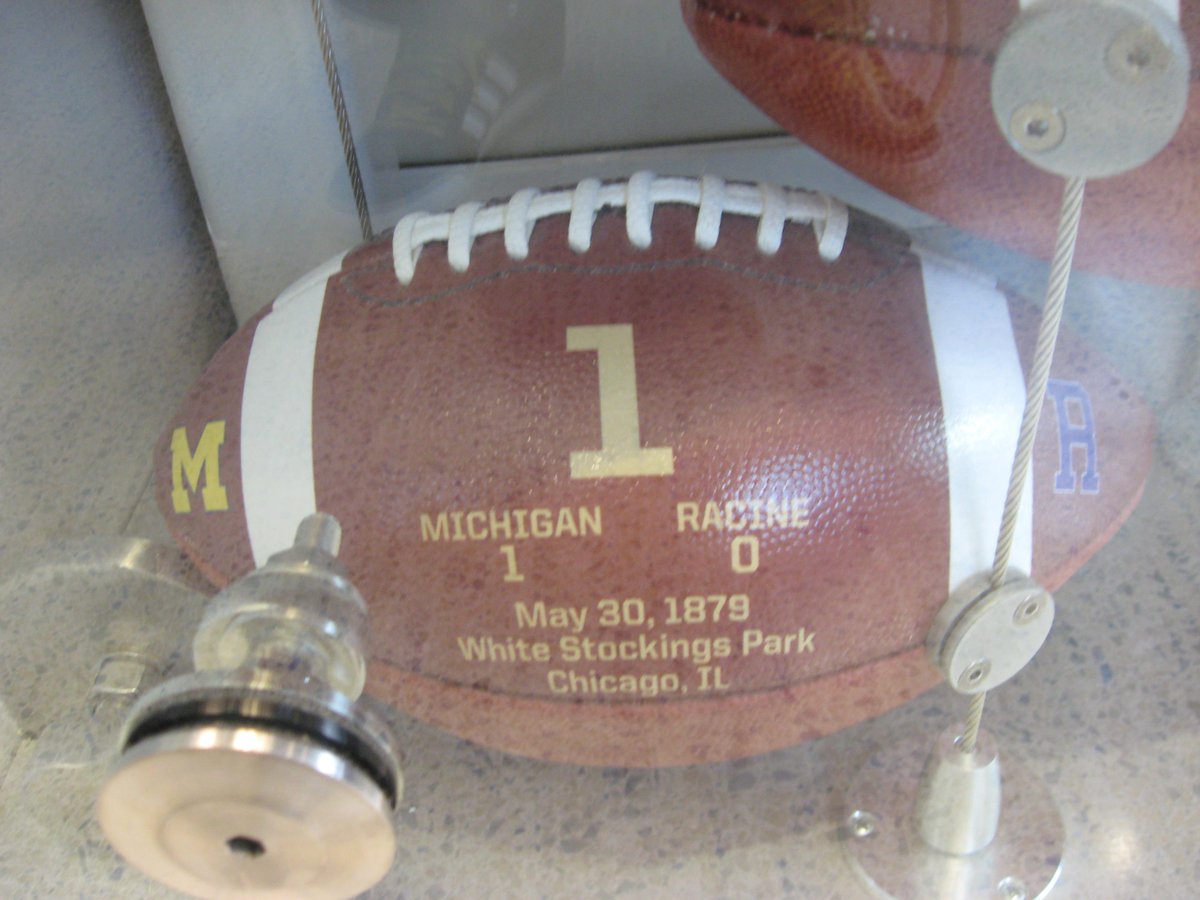 http://bentley.umich.edu/athdept/images/1879/racine1879.pdf
The heat was oppressive, but despite the heat, about 500 students of Racine and citizens of Chicago witnessed, what we may call, the finest game of Rugby foot-ball ever played this side of the Alleghanies.

 

**********

 

A rest of ten minutes given the teams, during which Mr. Keeler and other graduates amused themselves with a few kicks, but they only succeeded in covering themselves not with glory, but with dirt. The second inning opened by a good kick-off by Captain DeTarr.

 

**********

In a short time a touch-down was made by our team and a kick was made by Captain DeTarr for the goal, which, according to the referee's deicision, missed ; but our umpire and the whole team and the spectators declared the goal was safely made ; however, we did not wish to dispute with the referee, yet, we must suggest, he is as liable to be mistaken as anyone else.
Captain David DeTarr