About Last Week
Beat Rutger.
The Road Ahead
Indiana (5-5, 2-5 B1G)
Last week: Beat Maryland, 34-32
Recap: Indiana threw the ball! Several times! With reasonable success!
Peyton Ramsey completed 16/28 passes for 243 yards and two touchdowns, and hit a number of deep shots for the first time in living memory. His 8.7 yards per attempt were Indiana's best on the year by 1.5 yards, and is the highest since Kevin Wilson's departure. IU entered the game as one of the least explosive passing games in the country, but Ramsey hit on passes of 43, 37, 35, and 25 yards, and added a 35 yard touchdown run of his own.
This team is as frightening as: Just… I… I fear things, okay? Fear Level = 10 ha ha just kidding but no seriously 10.
Michigan can sleep soundly about: Clearly, the hellish creature is dead, and this nightmare is over… and hey, a full 13 minutes before the end of the movie! Time to turn our backs to the situation and engage in unneccesary small talk in close proximity to the clearly dead creature who is now juuuuust out of the shot.
Michigan should worry about: The MSU ghosts don't exist, but I have seen the Indiana ghosts with my own eyes. Multiple times. You can offer all the rational explanations you want. I know what I seen. And I seen some shit.
When they play Michigan: Oh… oh no. Gus Johnson is on the call. In a Michigan/Indiana game. We were warned about this.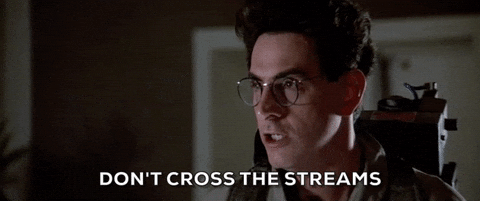 Next week: @ Michigan, 4:00 p.m., FS1 (IU +28)
[AFTER THE JUMP: I don't think there are many games left. But let's find out.]