(via official M twitter)
MGOEVENT ANNOUNCEMENTS:
CHICAGO, Wednesday, August 22, 6PM CDT: UM Chicago Alumni Association Football Kickoff. I'm going to be there doing a Power Point spiel on how Michigan might be responsible for all the stupid names of football positions. Todd Howard will be there for how stupid good the cornerbacks were last year. Also Steve and Derek Kornacki. Location is Rock-it at 22 W Hubbard. By the way they accidentally wrote Steve Lorenz instead of Kornacki on the page, but Lorenz has got some national convention for Dart Jabronis of the Jersey Shore that he chose to attend instead. (Facebook link).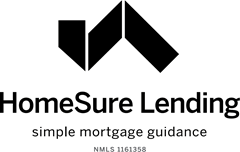 ANN ARBOR, Thursday, August 30, 7PM EDT: Football Eve!  Our annual "we're too nervous let's have a beer" event, hosted by HomeSure Lending. We're getting together at the same place as last year, on Hoover just past Elbel Field and the train tracks. There shall be food and beer and football to imbibe. The Detroit Pistons will be there too, giving away a signed GRIII ball and promoting…
DETROIT, Date TBD: MGoNight at the Pistons MGoBlog is working to plan an event with the Detroit Pistons this season. We do not have a date because the NBA schedule just came out, and we need to coordinate it around Michigan Football/Basketball schedules, and the Big Ten hasn't put out the hoops calendar yet.
The hope is to have an outing with discounted tickets to a game with alumni from the basketball program, in addition to Glenn Robinson III now that he is a Piston. The outing will also contribute to Ace's CEF/ME Fundraiser, with the Pistons donating $5 from each ticket.
Please comment below if you're interested in doing it. I think we need 10-20 people minimum to make it happen.
----------------------------------------------
Guys look:
Here's some video from Michigan football practice that the university supplied. They don't let us shoot video, so this is the best we can do. pic.twitter.com/If3ox0PVSg

— Jordan Strack (@JordanStrack) August 14, 2018
The footballs are nigh! Time to capture the tiny morsely crumbs and call it a feast. Format is there are things we as fans are looking to hear, there are things the program wants us to hear, and there's the deep inner meaning that we can wriggle out of the things they want us to hear versus the things that they didn't say.
This is not insider info. Subscribe to a service if you want that sort of thing. I'm just trying to make sense out of the news that gets out of practice.
----------------------------------------------
Quarterback
[Isaiah Hole/WolverinesWire]
What we want to hear: Shea Patterson is springing ahead as a Clear #1 but Brandon Peters has grit in his saddle and spurs in his hindquarters and Joe Milton is also a horse metaphor. Horse metaphors everywhere!
What we're hearing: More and more it seems like Shea Patterson is seizing the top job (Sam update, $), with not a lot of Peters in the mentions except that he's the clear #2. Patterson was seen wearing a black box camera, which could be a training mechanism or some cool multimedia thing they're capturing because our athletic department is crawling with tech nerds.
Not that they can keep it a secret when everybody's asking the players and coaches (WW):
"He can do everything you want him to do," Gary said. "He expands plays, so you have to watch the rush lanes and can throw the deep ball. Playing against him is going up against a quarterback who can do anything – run the ball, throw the ball.
Zordich is probably the most media savvy member of the staff (e.g.). See if you can follow what he's doing:
Zordich on the UM QBs: "Shea is a playmaker with his feet, without a doubt. Brandon is more of a pocket passer. Joe Milton has the strongest arm I've ever seen on any quarterback, and he's got great feet. And you've got Dylan McCaffrey. He's got good feet, great athlete. "

— angelique (@chengelis) August 15, 2018
Zordich finished on the QBs laughing: "You've got four guys and they're all very talented in their own little niche. That's an interesting spot .... And now I'll go back into my foxhole on my side of the ball, and I'm done." LOL #blahblahblahlol

— angelique (@chengelis) August 15, 2018
"This guy's awesome…this other guy's this thing, this freshman got potential and then you've got the last guy. Oops I've said too much."
joncusackwink.gif
What it means: Michigan wants you to think there's a QB battle going on, but it seems pretty clear Shea Patterson has distinguished himself, in case the fact he's all over the marketing wasn't a clue already. Also: you don't prepare just one quarterback, and no Michigan fan needs to be reminded that the 2nd and 3rd string QBs need to be ready to go, especially considering the OT situation. I gather Peters is as safe in the second spot right now as Patterson is in the 1st. Given normal freshman-to-sophomore progression that tells me Michigan's quarterback situation is still not excellent but it's got a floor now of at least the better-ish (Speight v Florida, Peters v Wisconsin) parts of last year. Also without a good OL that won't matter much.
Guess the depth chart: (Mind you that's NOT inside info just me guessing.)
Patterson, (gap), Peters, (gap), Milton, McCaffrey.
[Hit THE JUMP for the rest of the team]