The sponsor:
Nick Hopwood, our MGoFinancial Planner from Peak Wealth Management. If you haven't listened to Nick's podcast,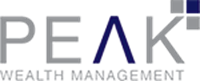 Finding True Wealth, yet, head over there because his latest episode is an interview with our own Brian Cook about the past and future of MGoBlog. Nick also has a neat new tool which has a different spin on figuring out which level of risk is appropriate for your portfolio in these volatile times.
Legal disclosure in wee itty bitty font: Calling Nick our official financial planner is not intended as financial advice; Nick is an advertiser who financially supports MGoBlog. MGoBlog is not responsible for any advice or other communication provided to an investor by any financial advisor, and makes no representations or warranties as to the suitability of any particular financial advisor and/or investment for a specific investor.
-------------------------------
The question:
WHO IS MICHIGAN'S MOST IMPORTANT BASKETBALLIST?
The responses:
Seth: We haven't mentioned Livers yet.
Alex: "Most Important Basketballist" is a tough question. "Best basketballist" is also tough, but less so and for different reasons. Most important begs the value-over-replacement question, and since Michigan has such a tight rotation, really any absence from among the main six would be tough. Zavier Simpson is important because he's really good, and because Michigan's third guard, Eli Brooks, can't operate the ball-screen like he does and because Michigan would no longer have a third guard (DDJ would need to step up). Poole is important because his blend of scoring ability and creative ability is unmatched on the roster and Brooks would need to step in for him as well. Iggy or Matthews would be adequately replaced by Livers, but then Michigan would need someone new to back up the 3, 4, and 5. Teske might be the most irreplaceable because Davis would have to soak up a lot of minutes. Michigan weathered Livers's absence okay, I guess. I don't know. It's a tough question.
Seth: I can make a case that Jon Teske is alone as most important. While a few league teams have scary guards to run off the line, everybody seems to have a big. Having a 7'1 dude who can affect all shots at the rim is a major deal in the two's-heavy Big Ten. Having one who's boss on the glass, also generates steals at a fair rate, can switch onto a wing, has a scoring touch, hits .300 on triples, is top 10 nationally in turnover rate, and can stay on the court for 30 minutes a game because he doesn't foul is unfair. Without him, Michigan's trying to small ball and hurry Brandon Johns along while Austin Davis becomes a meme. We've seen those Michigan teams before, and they're worthy of a BTT banner and a tournament run, but Teske is what makes this a 1-seed.
Alex: And you didn't even mention his ball-screen defense! It's about as good as I've seen at the college level.
Seth: I guess I thought it with the switching but yeah, Teske is unreal in ways that don't show on Kenpom except in team stats.
Alex: Michigan covers most guys with that "flat hedge" which asks a lot of the big: move laterally to contain the ball-handler and to let his man recover, be ready to contest a shot or keep up on a drive, and then rotate back to the big. It's not easy but Teske makes it look pretty easy — and it requires mobility. A lead-footed seven-footer normally necessitates "drop" coverage, which keeps the big in the paint and concedes a number of things to the offense, especially with guards who take long shots off the dribble. Watching Teske hedge, contain, recover, and force post catches out from the paint is always impressive. Maybe more impressive than his verticality and quick hands.
Ace: Yeah, if we're going most irreplaceable, it's Teske and then Simpson. The case for Teske has been laid out so I'll give one for X. He's the only lead guard who seemingly has the full offensive playbook down, he sets the tone for the entire team both with his play and his on-court communication, and he guarantees an opposing guard is gonna have a Not Fun Time.
Matthews should probably get a mention, though, too. He's getting knocked for his lack of efficiency but some of that is him taking on a lot of the offense in a not-always-ideal environment—as a slasher first, he'd be better off if his point guard could shoot instead of usually having an extra defender ready to help. Meanwhile, he's about X's equal in terms of defensive ability and can utilize that across any wing position.
[Barron]
Seth: These are all important things that don't show up on a stat sheet or in metrics based on things that show up in a stat sheet. Of course we could just define this by talent, or whomever the advanced metrics say is the team MVP, and that would be potential Kenpom Top 10 player/lottery pick Iggy Brazdeikis, who is virtually matching Matthews for usage with a lower turnover rate and the kind of slashing that doesn't even need a shooter shooting behind him. And it's not like Iggy is a bad defender. Far from it. Michigan could weather the loss of Iggy by playing Livers at the four. I doubt Michigan is this good without a very John Beilein version of a one-and-done, especially during free-throw hour.
"I've got this explosive power forward with NBA range; you've probably never heard of him." [Smoothitron]
[After THE JUMP: We love all our Torvik children equally]