Today has been a great day for Michigan Athletics.
In addition to the Men's Gymnastics team winning an NCAA Championship a year ago and being the favorite to repeat AT Crisler Center where the meet will be hosted, the dominant Women's program added more hardware and years to their banner at Crisler.
Michigan has just won the B1G Gymnastics Championship.
Their star and 2013 NCAA Champion, Joanna Sampson scored a perfect 10.00 on FX. A perfect score is the biggest thing a gymnast wants to shoot for individually in terms of performance. And to do it at the B1G Championships is outstanding.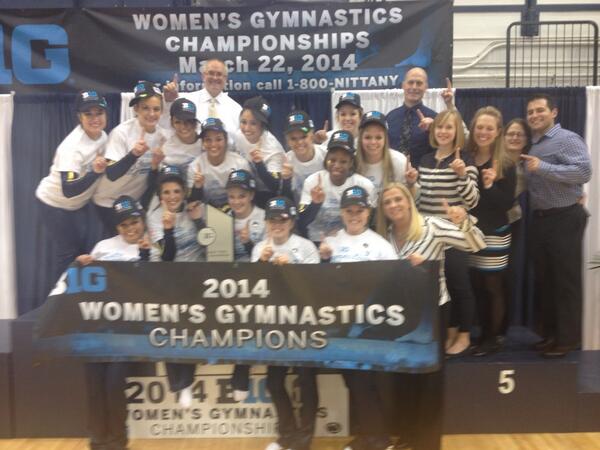 Despite a lopsided loss today in a headscratcher against Saint Joeseph's, Bellarmine lost their 3rd straight ECAC game and is 0-3.
Since Michigan beat Bellarmine last week, and the ECAC is a five team league with a four team tournament, Michigan will play postseason lacrosse for the first time in history. The ECAC Tournament is in columbus in early May and will be broadcast on Fox Sports 1.