There are...
days until Troy and his fellow graduating seniors miss suiting up as team 133 takes the field for spring practice.
There are also...
days until Brandon is in the Big House watching Jake Ryan make big plays in the Spring Game.
There are also...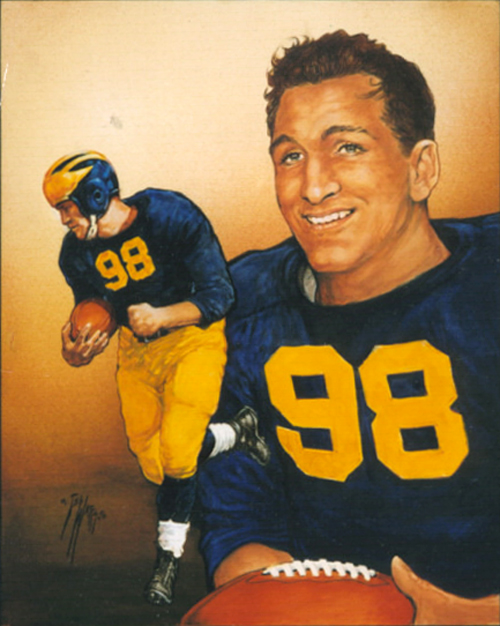 days until Brady, Greg, and Al honor past Michigan legends by taking the team to Jerryworld to shock the world.
There are also...
days until the 3 biggest smiles in Michigan history are shown to the world as Denard makes this happen:
.
There are also...
days until Charles, Marquise, and Chad get to watch Michigan bring Paul Bunyan home where he belongs and save him from the unthinkable things he's been subjected to.
And, finally, most importantly, there are also...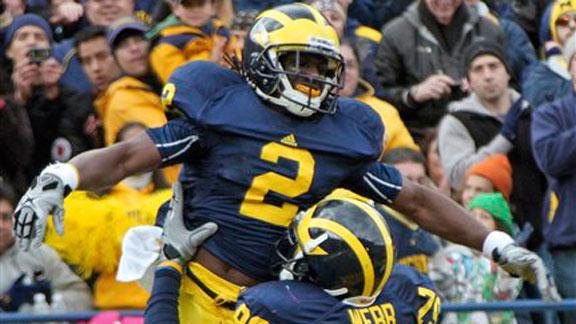 days until Fitz and Vincent run all over the Horseshoe as we BEAT OHIO!
I'm willing to do these, but unfortunately my schedule won't allow me to do this every night of the week. Namely Thursday, Friday and Saturday nights at midnight don't usually find me by a computer. If others would like to step up and take a night or two, it'd be appreciated.