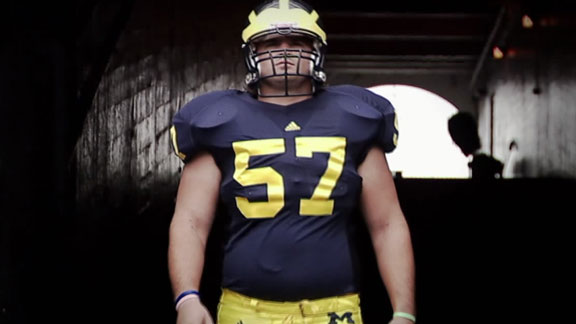 days and a wakeup until Elliott Mealer and the rest of the Michigan Wolverines follow Brock Mealer through the tunnel and under The Banner.
Will there be any dry eyes in the Big House?
No, there will not.
What will happen after this entrance?
The Wolverines will be unleashed upon the Huskies and...they...will...destroy...them.