Very interesting event in tonight's Red Sox/Yankees game, as Michael Pineda was ejected in the middle of an at-bat for having a "foreign substance" on his neck.
A similar event happened with Pineda in a game between the two teams back in April, but he washed off whatever was on his hand before the umps took a look at him.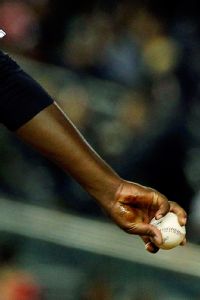 Per the ESPN article, the MLB rule is that players caught in this situation face a mandatory 10-game suspension.
I'm trying to remember who the last pitcher was that was caught using pine tar or something on a ball. Wasn't Schilling accused of doing that?