I feel confident in saying that title as a Texan, especially one that has to live with the ridicule and stigma set upon me for the gaffs by the idiots in my state. Particularly this study that made it in the Texas Tribune (non-profit government watchdog magazine):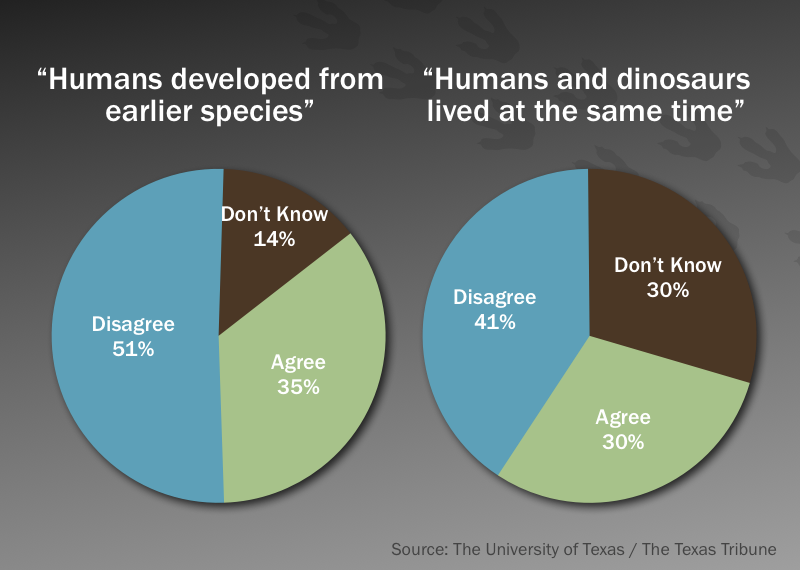 That's 3-in-10 people surveyed who think humans lived along side the dinosaurs. My frustration with the citizens of my state mounts.
I'll also throw out that I'm somewhat embarrassed about the "did humans evolve" response, not at the small number who agreed (as I think either Agree or 'I don't know' are both very acceptable answers), but that the simple majority plainly disagrees.