MGoBloggers,
I am posting on behalf friend who creates digital paintings specifically for Michigan athletes and wanted to showcase his latest design. Since he doesn't have enough mgopoints to create a thread I'm helping him out and thought mgobloggers might have some interest.
Here's his latest design of a pretty good Michigan quarterback that recently played...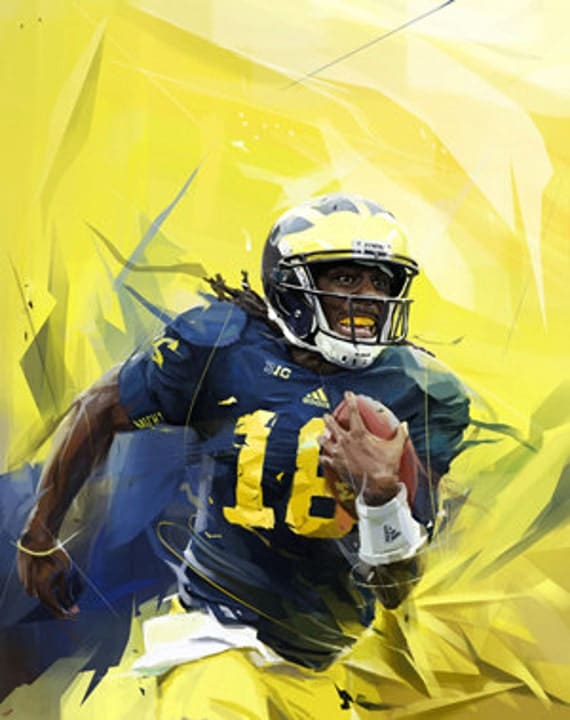 He is planning on a few more designs and can do any past or present player. It's also not limited to just football. Any Michigan athlete can be designed.
If you're interested, here's the link to his site.

Thanks and Go Blue!