Came across an article depicting the sad state of the Pontiac Silverdome. Some of the best memories I have in my Detroit Lions fandom happened at that larger than life (to me as a kid) venue. My first football games with my dad, and memories of Barry Sanders' unbelieveable cuts and some of the "glory years" of Lions Football (I know, 1 playoff win in forever) were made there.
The sorry state of the Silverdome today: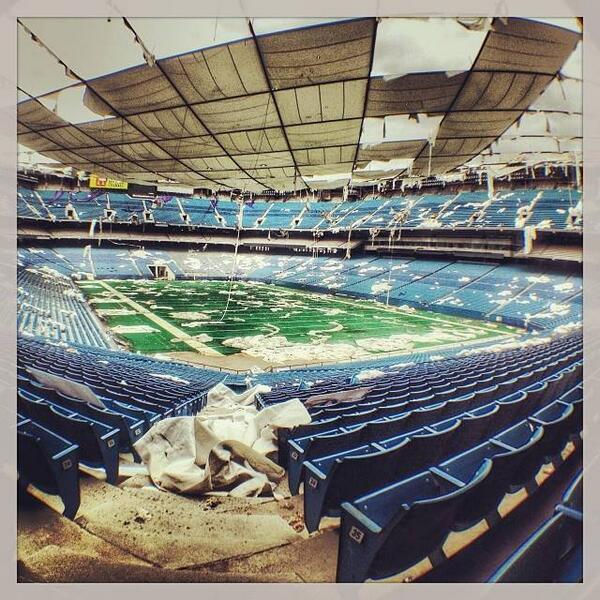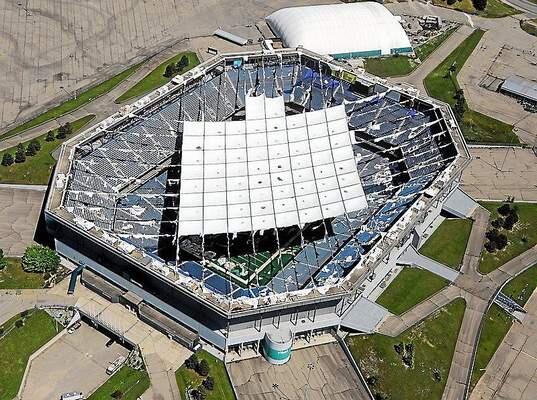 Guess I wasn't aware the roof collapsed speeding the already rapid deterioration of this iconic building. Maybe I'm too sentimental for a Wednesday, but I miss the Silverdome and am sad this is what it's become. It's too bad it couldn't have been turned into something useful.