From the UVA Rivals board, this picture was supposedly taken in Ann Arbor: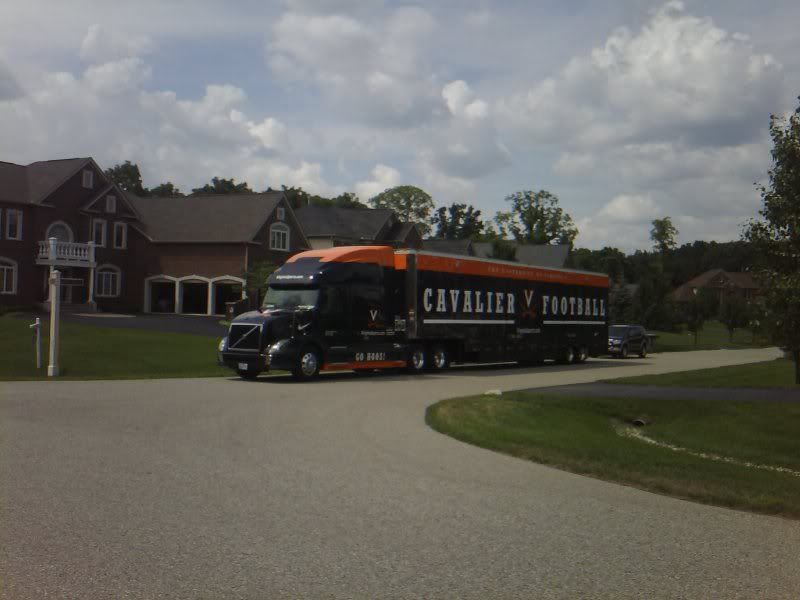 Amusing explanation: It's there to pick up our new president, who starts in a few days. Likely explanation: Supposedly the truck is actually owned by a former player and his moving company, and in the offseason he uses it for moving. Possible: Maybe both are true. Edit: some other more reliable posters confirm that that's exactly what's happening - if you see (or saw) this truck around town, it's got Teresa Sullivan's stuff inside, moving her to Charlottesville.
Anyway, I thought that was fun. But here's the other nugget from the thread, the voracity of which I have no way of verifying:
not sure if it has been posted here yet, but we are very close to inking a deal with michigan in football. there are some hurdles to clear still, namely, michigan doesn't want to lose revenue by giving us a game in charlottesville. the last i had heard was that we would play at ann arbor and the virginia 'home' game would be at redskins stadium.
At least an even chance of that just being idle board gossip, but hey.