The mothership is doing an online "Photo of the Year" tournament, located here:
http://www.mgoblue.com/ot/photo-bracket-blue.html
They label it as the "Blue" bracket which will lead me to believe there will be a "Maize" bracket.
Some decent photos in the bracket, yet if you click the link to buy pictures you'll see that the University will gladly take your pennies for what are some truly awesome pictures (it seems they sacrificed some awesome pics for the sake of representing a wider range of sports).
Since it's July and what not I figure this is worth discussing and propose you post your favorite picture from the past year. Mine is easily Stu's dunk and THJ's reaction:
Though, obligatory: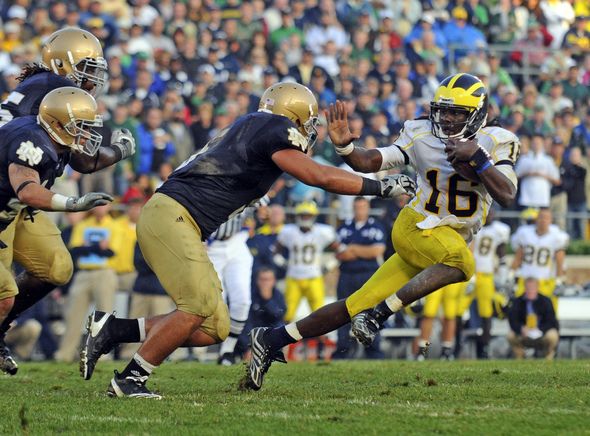 Note: The bracket contest is of pictures taken by the athletic department's photographers, presumably. Therefore, the Denard Heisman pic (taken by a Daily photographer) will likely not be in the bracket.